The Hazards of Taking Children out to Eat Essay Sample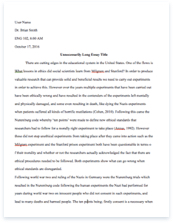 The whole doc is available only for registered users
OPEN DOC
Pages:
Word count: 688
Category: children
Download Essay
A limited time offer!
Get a custom sample essay written according to your requirements urgent 3h delivery guaranteed
Order Now
The Hazards of Taking Children out to Eat Essay Sample
            As I walk along the city streets, I see and experience the hazards of technology that man's negligence has produced. The picture of people who smoke simultaneously triggers my pulmonary problems. The sight of piles of garbage and pieces of trash gives me a headache. I smell the indescribable scent of chemicals on rivers and lakes that I am passing by. Because of this, we may not realize it but some of the foods that we are eating are threat to the health of the youngsters due to environmental problems. Is this the scenario that we will let our children see when they go out of their homes? Well, I hope it is not.
            Nowadays, children live in a dangerous environment. Nothing is so difficult as to protect our children from these hazards when we go out with them to eat. You have read the hazards in books and periodicals. You have seen its effects on the television, and dramatizations concerning the children's health. You have heard it repeatedly in the announcements of government officials? Maybe you have asked yourself- Have I really watched and protect my children from these hazards? I no longer wonder because some of the environmental toxins are hard to detect.
            As I read the article from the Children's Environmental Health Network, it named several environmental hazards that threaten our kids. According to it, selected known hazards include lead, air pollution, and pesticides. Since contaminants are transported through air, water, soil and food, children are very prone to these hazards.
            My stay with children as an observer makes me see many things. As I take a kid out for a picnic, he reaches and touches things and afterwards putting it into his mouth. In addition to that, he likes outdoor meals. He is craving for his favorite foods like barbecue, hotdog, ham, and bacon, not knowing that these smoked foods contain carcinogens which are harmful to their health. Aside from that, he likes to spend more time outdoors so he is exposed to pollutants that the smokes of vehicles are producing. From that sight, I remember my childhood days and I ask myself if I were like this kid that I am taking care of.
            This period of my stay also makes me realize and learn many things. Children are vulnerable to diseases due to their exposure to environmental hazards. First, a child's diet includes eating more fruits, vegetables, and liquid so the exposure to toxicants such as lead and pesticides are greater. Second, children have narrow air passages and as they inhale pollutants, they are more affected than adults. Third, the effects of the toxicants will only be seen in as they grow as an adult.
            Now you may be thinking: Does my child deserve to be exposed with these hazards? And you are right, he does not deserve it and we can find ways on protecting them. The problems on environmental exposures on our children are many and varied. I propose two easy steps to protect our children against these hazards. One, be educated. One should realize that being informed is the best way to prevent a child from being exposed to these hazards.
Two, act. Let us follow the guidelines, rules, and laws to have a healthy lifestyle.
            Going back to my place, again I see the picture of how people nowadays lack discipline. Not knowing that their actions affect the health and future of their own kids. Now, I know. I must have been an adult when it came to me the importance of being informed regarding the health of children. For the rest of my consciousness I would ask myself if my words permeate in the minds of the readers. And as for now, my job is done.
Works Cited
American Academy of Pedeatrics (AAP). " Ambient Air Pollution: Respiratory Hazards to
Children." American Association of Pedeatrics News, 1993.
"An Introduction to Children's Environmental Health". 7 May 2006. Children's
Environmental Health Network. 5 January 2008. <http://www.cehn.org/>.