The Historical Jesus Christ: His Message Essay Sample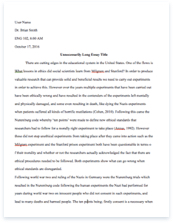 The whole doc is available only for registered users
OPEN DOC
Download Essay
A limited time offer!
Get a custom sample essay written according to your requirements urgent 3h delivery guaranteed
Order Now
The Historical Jesus Christ: His Message Essay Sample
Jesus Christ of Nazareth, a Jewish man who has is a reference in history. Chronological time is dated pre- and post his death. i. e. B C (Before Christ) and A D ("ammo Domini").   He has been attributed with numerous descriptions. Some have described him as a teacher, while yet others call him a preacher. Some refer to him as a prophet.
According to the Gospel of Matthew, Jesus was preaching the same message that his Fore Runner was preaching. The message was that the people should repent for the Kingdom of Heaven is near. This was referred to as the "good news". Jesus then goes on spread the message of eternal hope to the people in the Synagogues.
Jesus Christ was very firm on the issue of innocence. He inferred that innocence ought to be preserved. He backed this with a literary saying that " it is better for one to be cast into the sea with a millstone around one's neck than to destroy the Innocence of children (KJV : Mark 9:42). Moreover, Jesus Christ laid emphasis on the disposal of worldly things which bring sin. Also, the innocence of children is also emphasised by Jesus Christ when he said "Let the Children come unto me for they shall inherit the Kingdom of God.
Jesus Christ is also seen as spreading a message of piety and wretchedness when he addressed a certain rich man who claimed to be right with God and yet claims that he wants to inherit the kingdom of God. Jesus said to the man that he should give up all he has and follow him. He went on to warn the man that "it would be easier for a Camel to go through the eye of a needle than for a rich man to enter the kingdom of God."
Jesus Christ went on to preach eternal salvation to those who follow his teachings as he told his followers that he would rise up from among the dead. He illustrated this by Raising Jaiurs' daughter, Lazarus among other people, from the dead.
REFERENCE
The Holy Bible, http://www.biblegateway.com/passage/?search=mark%2010:17-10:31&version=9