The History of British Educational System Essay Sample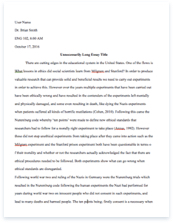 The whole doc is available only for registered users
OPEN DOC
Download Essay
Get Full Essay
Get access to this section to get all the help you need with your essay and educational goals.
Get Access
The History of British Educational System Essay Sample
Abstract
            Education is the heart of any developed society. It is important for the social, political and economic enhancement of any economy. For any society to remain relevant and competitive, curricula should be reformed or revised to conform to globally accepted standards. Curricula should incorporate new developments and ideas in the form of technology, theorems, and up-to-date research findings. For positive learning outcomes to be achieved, curriculum needs to be implemented in an efficient and technology-compliant manner. Education in Britain, like the US, went through a lot of opposition and obstacles at first. A commendable educational system has however, has been established to ensure that knowledge is available for the benefit of all.
Explain why the study of curriculum history is important to educators in your field.
Curriculum has multiple definitions but it can be described as a track or course of learning (Akker, 2003). Curriculum History is an aspect of educational inquiry that is extremely vital in any field of study, including mathematics. It is however, often ignored (Garrett, 1994). Its importance should continually be emphasized if knowledge is to be passed on from one generation to another effectively.
Mathematics is not a very easy subject to teach because it contains topics that are not always applicable to everyday life. Understanding the history of how mathematics has been taught in the past would help to identify the effective methods that achieved the desired results in the classroom and how these methods may be reviewed to enhance learning.
Curriculum history focuses on the information and perspectives that should be passed on to younger generations through established schools. Understanding and applying the lessons from the study of curriculum history is a method of preserving culture and heritage within a society. This helps to provide an insight into understanding past and present events in a society, and helps to provide a different perspective to contemporary issues.  It focuses on theory, practice, intention and reality (Garrett, 1994).
Despite the importance of Curriculum history, instructors of today are not required to understand the history behind the ideas and opinions of their fields; they are rarely encouraged to find out how things were in the past. Curriculum History allows educators to be more probing about new ideas that come their way. It forces them to ask questions and draw conclusions based on their background knowledge of the History of any topic. Critical examination of curriculum ideas is important to achieving educational excellence and empowerment in both students and educators.  Curriculum history should be part of an educator's way of teaching courses because it provides new and effective ways of altering the Curriculum (Garrett, 1994).
Educators are the major determinants of how curriculum is implemented in the classroom. Knowledge of the background of Curriculum is essential to its implementation.
Q2.Research and briefly summarize the history of the educational system, for the past 50 years, of a nation other than the United States.
The Educational system in Britain for the past 50 years, has been established and has experienced different levels of progression and changes. Prior to this time, dating as far back as the middle ages, the only form of education available was provided by cathedrals and monasteries. These institutions gave only basic education on religious information, reading and writing. Increase of wealth was the major priority and growth of the educational system was slow due to social, economic and political issues (Know Britain, 2004).
By the 20th Century, education had become an important issue. This was due to the Education Act of 1944, also known as "The Butler Act". This act made it clear that education was extremely important to the individual, economic, political and social development of the nation. Religion was also seen as relevant to the British Educational system. Subsequently, the Education Reform Act of 1988 was established, which stressed the need for a wider curriculum and banned political indoctrination from schools and colleges (Know Britain, 2004).
Initially, there were only elementary schools for kids between 5 and 13 years of age. After completion of the school, work was next. After a while, these schools started training students for grammar school; exams to enter these grammar schools were conducted for students in English and Arithmetic only at the age of 11. Other subjects were left out. The reputation and strength of the elementary schools relied on the success of its students in the Grammar school exam (Know Britain, 2004). This exam, the 11+ examination, caused divisions in schools; social class distinctions and irreconcilable political attitudes (Labour versus Conservative parties).
To quell opposition against the 11+ exam, the comprehensive system of education was formed, it was appreciated by Labor but rejected by Conservatives. The potential of a child was determined at age 11. Before the comprehensive schools were formed, the educational system in England was tripartite and comprised Grammar Schools, Secondary Modern Schools and Secondary Technical Schools (Know Britain, 2004).
The Grammar schools were for excellent pupils between 12 and 19 years old who wanted to pursue their studies beyond O-level GCE stage. The Secondary Modern Schools however, comprised pupils who attended school for four years and obtained a School Leaving Certificate. Courses offered include English, at least one other language, science, history, mathematics, geography, exercise, art, and domestic subjects. Pupils left school from here and entered into the working world. Pupils who stayed in school for up to five years wrote the General Certificate of Education (GCE) Examination. Subsequently, the Certificate of Secondary Education Examination was adapted specifically for fifth year pupils of the Secondary Modern School. As another alternative for pupils who failed the 11+ exam, the Secondary Technical School was available to provide education on technical subject areas (Know Britain, 2004).
The Present Educational System

Children between 5 and 11 attend the primary school. After this stage, they progress to the secondary school level or what is known as the Comprehensive School. This is the replacement for the tripartite system of education that existed in the past. It incorporates everything in the tripartite system. A comprehensive school teaches students without regard to their ability or social background. Today, 86.8% of pupils in England attend comprehensive schools, 5.2% attend middle schools, which are considered secondary; 2.6% attend Secondary Modern Schools; 4.2% attend Secondary Grammar Schools; and 0.1% attends Technical Schools (Know Britain, 2004).
   On concluding about six years of secondary school, at about age 17, pupils write the General Certificate of Secondary Education (GCSE) examination. Pupils are tested on as many as ten subjects. Admission to universities is based on their performance at the GCSE examination.  Exact requirements of the universities are determined by the individual universities and vary depending on the course of study chosen (Know Britain, 2004).
Date of Curriculum Event
3-5 Significant Events in the Curriculum
Social Events that influenced the change 1-2 Sentences
Historical event that had an influence on each curriculum event
1945 -1960
·         Ellen Wilkinson tried to implement the 1944 Education Act

·         Recommendation was given for a comprehensive educational system comprising a common curriculum for pupils aged 12 to 16

·         The number of school subjects were increased

·         Introduction of Certificate of Secondary Education (CSE) exams

·         "Beloe" Report introduced the CSE and the school leaving age was increased to 15

End of Second World War

1960-1965
·         Schools' Council was established to disseminate ideas about curricular reform in England and Wales.

·         Middle schools were introduced

·         Certificate of Secondary Education (CSE) were introduced in England and Wales.

·         Lockwood Report initiated the establishment of the Schools' Council

·         Education act or "Boyle's Act" assisted in the establishment of middle schools

Curriculum Study Group was set up by Sir Edward Boyle, the Minister. Opposition to this group caused the creation of the Schools' Council.

1979 -1988
·         Framework for School Curriculum, HMI publication was created

·         Education Reform Act of 1988 helped to establish the National Curriculum, Local Management of Schools (LMS) and testing regime.

·         1979 LEA Arrangements required LEAs to publish curriculum policies.

Margaret Thatcher became the first woman UK Prime Minister who affected the educational system
1993 Till Date
·         The 1993 Dearing Report reviewed the National Curriculum and recommended a compression or reduction

·         Establishment of the Qualifications and Curriculum Authority (QCA).

·         The 1997 Education Act  was established

·         Abolishment of National Council for Vocational Qualifications (NCVQ) and SCAA

General elections led to the 1997 Education Act being watered down
(Gillard, 2001)
Q3. Finally, using what you have learned about the history and nature of curriculum, explain what you believe the future may hold for continued curriculum expansion for the United States and the nation you researched.
 Several attempts to expand the curriculum have not been easy or completely successful. Curricular innovations are not always implemented effectively because of the rampant use of textbooks. Curriculum expansions are however, important for educational development. Curriculums need to change in order to remain current. In nations like the US and Britain, new discoveries and facts are recorded everyday. The conclusions drawn, theories, and innovations based on these discoveries need to be reflected in the curriculum (Glencoe, 2000).
Nations like the US and Britain have easy access to technological innovations and equipment. Information can now be retrieved and processed in different ways. Curriculums and methods of instruction need to be continually changed to enhance learning and make optimal use of these technologies (Glencoe, 2000).
Tragic or historic events like the hit on the World Trade Center, the London Train Bombing and so on, require new methods of tackling social problems. New fields of study focusing on security, defense and warfare may be included in the curriculum to shed more light on these problems and possible solutions (Glencoe, 2000).
  Another major reason for curriculum expansion is passage of time, as is applicable in History courses, for example, there is a course that incorporates new historical knowledge at the Occidental College in California on "The History of Human Patterns of Migration, Emigration and Immigration."(Humphreys, 1998).This course provides an insight into changes in immigration laws and various experiences of immigrants. Other reasons for curriculum expansion are new course requirements, state mandates, and job market requirements (Glencoe, 2000).
According to Figel, Curricula across different disciplines should be reviewed by relating them with global standards and best practices and making necessary changes (2006). Expanding curricula should only be done with a view to achieving positive learning outcomes. If universities in the US and Britain are to remain competitive and relevant, curricular reforms should be implemented with due consideration of requirements of the labor market.
References
Akker, J.J.H. (2003). Curriculum perspectives: an introduction. Curriculum landscape and trends. Dordrecht: Kluwer Academic Publishers
Figel, J. (2006). Curricular Reform Taking Shape: Learning Outcomes and Competences in Higher Education. Retrieved April 26, 2008 from http://www.tuning.unideusto.org/tuningeu/index.php?option=com_docman&task=down&bid=76
Garrett, A.W. (1994). What is Curriculum History and why is it important? Retrieved April 29, 2008 from http://eric.ed.gov/ERICWebPortal/custom/portlets/recordDetails/detailmini.jsp?_nfpb=true&_&ERICExtSearch_SearchValue_0=ED383584&ERICExtSearch_SearchType_0=no&accno=ED383584
Gillard, D. (2001). Education in England: a brief history. Retrieved April 28, 2008 from. http://www.dg.dial.pipex.com/history/timeline.shtml.
Glencoe. (2000). Managing Curriculum Change. Retrieved April 29, 2008 from http://www.glencoe.com/ps/teachingtoday/educationupclose.phtml/12
Humphreys, D. (1998). Diversity and The College Curriculum:
How Colleges & Universities Are Preparing Students For a Changing World. by, AAC&U, for the Ford Foundation Campus Diversity Initiative
Know Britain. (2004). Education in England. Retrieved April 28, 2008 from http://www.know-britain.com/general/education_in_england_3.html