The Home Depot Inc. Essay Sample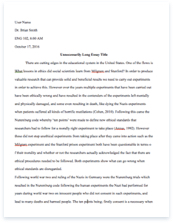 The whole doc is available only for registered users
OPEN DOC
Pages:
Word count: 3062
Category: company
Download Essay
A limited time offer!
Get a custom sample essay written according to your requirements urgent 3h delivery guaranteed
Order Now
The Home Depot Inc. Essay Sample
The Home Depot Inc.
Homes Depot is the world's largest home improvement retail chain and the second largest general retailer in the domestic US, trailing after Wal-Mart. The company has over two thousand stores in the United States, the District of Columbia, Canada, Mexico, and recently China. Home Depot is do-it-yourself company with over 10,000 brand name suppliers. The company prides itself on its capabilities in strategic management, focusing on global change, and building employee relationships.
Important parts of Home Depot's commitment to excellence include monitoring not only its own business functions, but that of its global suppliers to minimize risk to the supply and value chains. Home Depot also has a simple, transparent leadership strategy with eight core values: Living Our Values; Taking Care of Our People; Excellent Customer Service; Respect for All People; Building Strong Relationships; Doing the Right Thing; Giving Back to the Community; Entrepreneurial Spirit; Create Shareholder Value.
These core values are not simply stated, the are an integral portion of the company's international business operations, ethical and social commitments, and business strategy. These concepts will be explored in the following with a focus on the manner in which Home Depot presents and manages itself as a company.
International Business
Home Depot Inc. international businesses extend throughout Mexico, Canada, and recently, China. The company's Canadian facilities include 137 Home Depot stores, with 21 new stores opened in 2005. The business operates nation-wide in Canada, expanding to ten Canadian provinces (Home Depot Annual Report 2005). The company also operates 54 stores in Mexico, ten of which were opened in 2005 (Home Depot Annual Report 2005). The company made the 2004 decision to acquire Home Way in China, which already operated in six Chinese cities (Olijnyk 2007).
The Home Depot presence in China opens the company to an economy that has a 10 percent annum growth rate, with approximately US$50 billion in annual sales (Olijnyk 2007). These annual sales in China have tremendous profit potential, particularly when home ownership has risen to 70% (Olijnyk 2007). Furthermore, most home improvement markets in China are reserved to small, specialized stores, which gives Home Depot a great opportunity to reach its target market and expand its business domains (Olijnyk 2007).
Home Depot has strong competition in China. "In particular, the B&Q chain, owned by U.K.-based Kingfisher PLC, has been growing rapidly in China since 1999, and plans to expand aggressively to answer Home Depot's arrival. B&Q already has 58 stores in 25 Chinese cities, from Shenzhen in the south to Harbin in the north" (Olijnyk pp 4 2007). This represents strong competition for the Chinese market. Home Depot's marketing strategy is still in discussion, the company states:
At the end of fiscal 2004, we entered into an arrangement to lease commercial office space in Shanghai to support a retail initiative in China. We are currently pursuing our strategy for entry into the China home improvement marketplace. (Home Depot Annual Report pp 4 2005).
Home Depot's established and entering international businesses also leans towards the company-wide commitment towards global security. Home Depot has struggled with international velocity, secure ports, and global supply chain distribution (Terreri 2006). Benjamin Cook, global supply chain consultant for Home Depot, states that the company altered its risk-model to include new techniques by examining the global risk elements, including terrorism and legalities, to develop a strategy for functioning in high-risk countries (Terreri 2006).
Legal, Ethical, and Social Commitments
Home Depot also has a commitment to ensuring that its suppliers function ethically and legally in the domestic and global markets. According to Julia F. Saia, director of global supplier performance management, changes in risk and control management meant that supplier relationships would also change (Bowman 2006). The problem with implementing the global wide strategy for risk and safety control was that Home Depot had no central monitoring program to ensure that the 10,000 suppliers were maintaining compliance with product quality, fulfillment and delivery (Bowman 2006).
In 2006, Home Depot initiated a scorecard program that consisted of their most prolific suppliers (Bowman 2006). The changes included multiple initiatives towards tracking supplier activities through communication and documentation, with increasingly positive results (Bowman 2006).
Home Depot's commitment to social boundaries extends beyond their global supply chain. The company has a strong commitment to developing neighborhoods that it functions in through the Home Depot Foundation, a non-profit grant fulfilling mission to develop parks, playgrounds, and community projects (including homes destroyed by extreme weather).
The Home Depot Foundation "has invested millions of dollars in communities across the country to help our neighbors of modest means live in homes they can afford to own and maintain in the long term, that provide safe, healthy environments and conserve energy, water and other natural resources" (Home Depot Foundation pp 2 2007).
Business Strategy
Home Depot's business strategy is simple: Enhance the core, extend the business, and enhance the market (Home Depot Annual Report p 2 2005).  The operational management recently made some large business changes, prompted by the resignation of CEO Robert Nardelli in January 2007. Nardelli was criticized for having a large pay package in light of Home Depot's stock prices (Grow and Gogoi 2007). Former vice chairman, Francis Blake, replaced him. Blake began making changes to the overall business strategy, as well as accepting 8.9 US$ million compared to Nardelli's 20 US$ million pay package (Grow and Gogoi 2007).
Home Depot's operating plans did not change as the CEO changed. Blake has stated that he stands by the operational strategy Nardelli set forth, and that stakeholders should not expect any big changes in that regard (Grow and Gogoi 2007). In fact, it was not Nardelli's strategy that failed, but his communication skills with stakeholders (Grow and Gogoi 2007). SixSigma.info staff writer Merdekah Ybanez-Delid (2007) comments on the strategic commitment of Home Depot:
Everyone was involved in ensuring efficiency of strategic processes: making the supply chain as lean as it can be, using scale to unseat competitors, leveraging IT to reduce costs, and finding the right marketing formulas. Its focus was on quality of human interactions (Ybanez-Delid pp 4 2007).
At the core of Home Depot's operational strategy is minimizing risks. The Home Depot Annual Report (pp 10 2005) states that "If we are unable to effectively manage and expand our alliances and relationships with selected suppliers of brand name products, we may be unable to effectively execute our strategy to differentiate us from our competitors." In that regard, Home Depot relies strongly on effective value-chain alliances with suppliers to promote the international chain as a strong, capable retailer that can handle any home improvement needs. Blake's new strategy still retains much of the core strategies, but is hailed as having greater people and financial skills (Sellers 2007). However, other analysts fear that Blake does not have enough retail background to outperform Nardelli (Sellers 2007). The recent numbers show that selecting Blake was the right step, and within one month the "Home Depot stock gained 1.2% to $41.47 per share on the New York Stock Exchange" (Grow and Gogoi pp 2 2007).
Human Resources Strategy
Human resource management strategies have several focal points: personnel management; organizational behavior; labor relations. Combined, these resources make effective human resources management strategy.  The goal of human resource strategy is the acquisition and retention of human resource capital. An important point in effectively managing employees is efficiency, which allows the human resource manager to resolve problems, save costs and time, deliver excellence in customer service, and maintain a competitive advantage (Nykiel 2005). Human resource management is also very dependent on developing and managing towards performance measurements of the individual and team.
Personnel management focuses on the compensation activities as well as developing creative and rewarding motivational experiences for employees, where the focus in personnel management as a component of human resources is "retaining good employees and rewarding performance" (Nykiel p 241 2005). Home Depot's personnel management strategy is has focused on not only a commitment to consumer satisfaction by enhancing employee knowledge, but also to strategies for long-term employment success. In 2006, Nardelli accepted the 2006 Hunt-Scanlon Human Capital Advantage Award which "recognizes a leading U.S. executive who demonstrates an extraordinary commitment to human capital management initiatives and has led his or her organization to long-term sustainable success" (Nardelli pp 1 2006).
Organizational behavior is the atmosphere of the facility employees' work in. This has a significant impact on the morale of employees as the climate and the structure in which business is conducted (Nykiel 2005). Home Depot has a history of fostering a positive corporate behavior. The company recognizes how employees can connect with consumers and contribute to long-term sustainable performance (Katzenbach and Santamaria p 107 1999). Labor relation strategies are the mannerisms in which management develops relationships with organized labor, such as unions. This ranges from "embracing organized labor to developing the 'we' theory to avoid labor unions" (Nykiel p 242 2005). Home Depot is also hailed by the McKinsey & Company and the Conference Board as being a company that implements mission and values as part of its employee-relationship strategy, the results being an emotionally charged workforce that is engaged in the company's performance (Katzenbach and Santamaria p 107 1999).
Motivation and Leadership
A motivation and leadership strategy has a primary goal to increase the knowledge base of employees through the comprehension of the values and principles. This effectively seeks to measure and drive performance with set goals as a key institution of an employee's perception of trust towards the organization. This is especially important when the relationships are not clearly measured the elements of trust do not exist with any 'implicit commitments' and the workplace loses some effectiveness (Chenhall and Langfield-Smith pp 118-119. 2003). These components must be understood by employees and management with the goal to motivate employees to reach (1) personal qualities or values; (2) anticipation of the future and recognition of opportunities as key attributes; and (3) importance of technical and non-technical managerial skills in improving the success of an entrepreneur (Cunningham and Lischeron p 45 1991).
Home Depot responds to employee motivation by setting clear, transparent structures of promotion and bonuses that give employees the desire to increase their knowledge and earning potential. The motivation and leadership structure is highly knowledge-based, and another integral part of Home Depot's strategy to 'enhance the core.' Home Depot shows pride in its 345,000 employees, of which 68% are full time. The company takes a significant amount of pride in employee relations and attracting new employees.
The training programs allow for upward movement from the base employee towards management positions. Home Depot utilizes their training programs to develop better services and support for employees, but also as a motivational tool. Most management positions are filled by in-house promotions rather than outside hiring. The company prides itself on employee develop programs that train and test the skills of its associate employees using the Performance Management Process (Home Depot Annual Report pp 7 2007). The Performance Management Process includes a Leadership Program, Executive Leadership Program, and Accelerated Leadership Program. These programs were designed to implement a high standard of achievement with employee-rating system that is transparent, and ties into compensation and promotions (Nardelli pp 5-7 2006). The company has invested 600 US$ million in developing its associate learning environment, and prides itself on committing to a long-term employment relationship (Nardelli pp 5-7 2006).
Communication Strategies
Control
In late 1997, Home Depot began experimenting with controlling its store personnel. The company allowed in-house design and construction, including civil engineering (Lebhar – Friedman Inc. 1997). However, Home Depot quickly realized that the project managers were creating conflicts in financing and corporate planning, which in turn delayed projects (Lebhar – Friedman Inc. 1997). Even after the stores were built, management overrides to procedures increased costs and fostered corporate level conflicts (Lebhar – Friedman Inc. 1997). Home Depot fostered ingenuity and entrepreneurs, "We want these people to experiment and come up with the newest, the greatest, the best" (Lebhar – Friedman Inc. pp 5 1997). Unfortunately, the in-house, decentralized construction management had some backlash, "But there is a cost associated with that and that's what the associates needed to know. We eventually had to put it in simplistic terms: It's not your money"(Lebhar – Friedman Inc. pp 5 1997). Home Depot resolved the conflict by creating a central construction project management team that was responsible for informing management staff of the exact cost of each project and how much each sale would return. This cost of sales strategy still holds true for the company's management system. Furthermore, Home Depot showed that their conflict management strategy—results through communication—promoted project control rather than extinguished it. Managers and employees are still encouraged to innovate entrepreneurial ideas, but these ideas have to co-exist with the budget and corporate strategy.
Conflict Resolution
AEG (2007) is a wholly owned subsidiary of the Anschutz Company, which owns or controls a collection of facilities, including Home Depot facility in Southern California. AEG (2007) describes Home Depot's commitment to strategic conflict resolution as an integral part of its management's capabilities as being "…Advise management on solving problems, and counseling employees and terminating employees… Coach managers and employees in effective use of strategies to resolve differences. Provide management with recommendations and constructive criticism as necessary to improve current and future relations between employees and management (AEG 2007). This shows a commitment of Home Depot to utilize communication techniques to develop management and employee relationships with a focus on resolution in a constructive manner.
Change
In human capital management, organizational changes should be administered by a general framework, according to Dreher and Doherty (p 16-17 200), that includes "parameters and adequate available technology as well as an understanding employee wide of how the parameters and technology work towards the goals."
Home Depot's core strategy to Enhance the core, extend the business, enhance the market (Home Depot Annual Report pp 1 2005) is highly centered around these components of change. The company recognizes, in their 2005 Annual Report, that enhancing the core business involves change management. "Through re-engineered processes, cutting-edge technology and a broader product assortment, the customer experience continues to be enhanced" (Home Depot Annual Report p 4 2005). Home Depot also recognizes change management as an important part of their second business strategy, to extend the business: "We are always analyzing our store formats to best meet our customer's needs" (Home Depot Annual Report p 5 2007). Lastly, Home Depot's strategic commitment to expand the market includes looking for innovation in the value chain. "Strategic acquisitions have created a unique value chain in the professional space, offering products and services from infrastructure to lifetime maintenance" (Home Depot Annual Report p 6 2007).
Conclusion
As the largest home improvement retail chain, Home Depot has shown a significant domestic and global presence. The company has an ability to recognize international profit potential, and to foster competitive opportunities. Though the company has faced concerns with global supply chain management, innovations in operational procedures have assisted Home Depot in focusing on overcoming international business risks. Their legal and ethical commitments include a focus on the environment, as well as knowing their supplier's commitment to regulatory compliance. Social commitments have prompted international non-profit grants that have helped people and the environment.
The simple, three-step business strategy allows operational management to focus on the people and products rather than losing sight of the important functional roles in corporate management. This helps Home Depot recognize managerial risks and set strategic challenges for maintaining a strong business operation. Importantly, Home Depot recognizes that without knowledgeable, innovative, and motivated employees, the core business would fail to maintain strong human resource capital. Part of that human capital is the training and development of employees, but it also stems from a commitment to conflict resolution in an open, communicative manner, as much as development is prompted by a constant approach to change management.
References
AEG (2007) Manager, Human Resources- Home Depot Center (Carson, CA) Retrieved online February 23, 2007 from http://aegworldwide.teamworkonline.com/teamwork/jobs/jobs.cfm?supcat=118&supcat_name=Administration%2FGeneral%20Management
Bowman, Robert (2006) Home Depot Turns Its Attention to Supplier Performance Management. Global Logistics & Supply Chain Strategies         June, 2006. Retrieved online February 23, 2007 from http://www.glscs.com/archives/06.06.casestudy.htm?adcode=5
Chenhall, Robert H. Langfield-Smith, Kim (2003) Performance Measurement and Reward Systems, Trust, and Strategic Change. Journal of Management Accounting Research; 2003, Vol. 15, p117-143, 27p. Retrieved online February 23, 2007 from Academic Search Premier Database http://www.asu.edu/lib/resources/db/ebscohst.htm
Cunningham, J. Barton and  Lischeron, Joe (1991) Defining Entrepreneurship. Journal of Small Business Management; Jan91, Vol. 29 Issue 1, p45-61 Retrieved online February 23, 2007 from Academic Search Premier Database http://www.asu.edu/lib/resources/db/ebscohst.htm
Dreher & Dougherty. (2001). Human Resource Strategy: A Behavioural Perspective For The General Manager. New York: Mcgraw-Hill
Grow, Brian and Gogoi, Pallavi (2007) A Wholesale Change at Home Depot Business Week Online, 2/13/2007
Home Depot (2005) The Home Depot Annual Report. Retrieved online February 23, 2007 from http://ir.homedepot.com/annual.cfm
Home Depot Foundation (2007) Home Depot Foundation What We Support. Retrieved online February 23, 2007 from www.homedepotfoundation.org
Katzenbach, Jon R., and Santamaria, Jason A., Firing Up the Front Line.,  Harvard Business Review, May/Jun99, Vol. 77, Issue 3 Retrieved online February 23, 2007 from Academic Search Premier Database http://www.asu.edu/lib/resources/db/ebscohst.htm
Lebhar – Friedman Inc. (1997) Controlling Store Personnel. Chain Store Age, 10870601, Dec97, Vol. 73, Issue 12 Retrieved online February 23, 2007 from Academic Search Premier Database http://www.asu.edu/lib/resources/db/ebscohst.htm
Merdekah Ybanez-Delid (2007) Six Sigma at Home Depot. Retrieved online February 23, 2007 from http://www.sixsig.info/six-sigma/category/human-resource/
Nardelli, Robert (2006) 2006 Hunt-Scanlon Human Capital Advantage Award. Conference speech transcript. Retrieved online February 23, 2007 from http://corporate.homedepot.com/wps/portal/HuntScanlon
Nykeil, Ronald A. (2006) Hospitality Management Strategies. First Ed. Pearson Education Inc.
Olijnyk, Zena (2007) World-Beater. Canadian Business 1/29/2007, Vol. 80, Issue 3. Retrieved online February 23, 2007 from Academic Search Premier Database http://www.asu.edu/lib/resources/db/ebscohst.htm
Sellers, Patricia (2007) Six Sigma Man: Another Ge Vet Atop Home Depot. Fortune, 1/22/2007, Vol. 155, Issue 1
Terreri, April (2006) How Do You Balance Shipment Speed With A Secure Supply Chain? World Trade Nov2006, Vol. 19, Issue 11. Retrieved online February 23, 2007 from Academic Search Premier Database http://www.asu.edu/lib/resources/db/ebscohst.htm