The Impact of ICT on a Person in Employment Essay Sample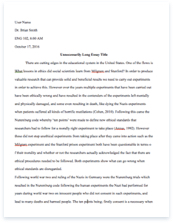 The whole doc is available only for registered users
OPEN DOC
Download Essay
A limited time offer!
Get a custom sample essay written according to your requirements urgent 3h delivery guaranteed
Order Now
The Impact of ICT on a Person in Employment Essay Sample
ICT keeps the world turning, from the keeping us warm to cooking our food; computers play a fundamental part in our lives. Adults in employment use ICT to help meet all of their social, personal and work-related needs and Tim Nash, a secondary school teacher, is just one example of an adult that uses ICT in his day to day life.
Tim Nash needs to keep in contact with fellow work colleagues, research information for lessons and keep track of what classes he has on each day. All of these needs are met through the use of ICT, from mobile phones to desktop computers.
Tim Nash has a Nokia 6220 on a 12 month Talk anytime 200 with Vodafone. It comes with 200 free minutes a month, at anytime of the day, which he uses to make personal and business calls. The phone comes included with the ability to browse a compact version of the internet called WAP. The service is expensive and very slow however so for these reasons, Tim Nash does not tend to use it. Furthermore the information you may find on WAP sites tends to be extremely limited. The phone also has the ability to send SMS and MMS messages to other phones.
This function is useful as Tim Nash can stay in touch with his friends easily at any time of the day without disturbing them. It is also useful for him as he can receive information from his friends and colleagues without being disturbed at work. The third function is the calendar on the phone, which he uses to program in meetings, events and birthdays; the reminders for these events help remind him when they are. Overall the phone is extremely useful to Tim Nash as it meets several of his social, personal and work-related needs. However, I would recommend that Tim Nash looked at a 9 month Talk Anytime 400 contract with 200 free minutes a month at anytime of the day. This would be more useful than his existing contract as it provides twice the amount of minutes for less than twice the price per month. He currently uses all of his minutes on phone calls to his friends, for work and for research and I believe more minutes with an improved contract would better suit his needs.
E-Mail is also used by Tim Nash as a means of communication. He uses MSN Hotmail to keep in touch with family and friends who live to far away to visit, with an option to send digital pictures of his friends' holidays. Tim Nash currently has friends visiting South East Asia and Australia and E-Mail is the only way to keep in touch with them. MSN Hotmail also has the ability to attach documents or other files to E-Mails; he uses this function to send work to other teachers around the city to help them with planning their own lessons. It acts as a quick way to send info.
It's third feature is the address book which allows people to store E-Mail addresses of the people he knows. It is easy to access and means that Tim Nash does not have to remember them. However there is an issue with MSN Hotmail; it has a limit on how much memory you can use and should you need more you have to pay a monthly subscription of �14.99 which Tim Nash would not be prepared to pay. Overall, MSN Hotmail is useful as it fulfils his need to communicate with friends and also helps plan his lessons for work. MSN Hotmail is one of the best free E-Mail services available and for this reason I would not recommend another. The other services (G-Mail, Yahoo Mail etc.) do not provide all of the functions that MSN Hotmail does and for these reasons would not suit his needs as well as his current E-Mail client.
Tim Nash also uses the internet to fulfil his social, personal and work-related needs. He has a 46.6 bps connection speed through http://www.vispa.com, it is a slow connection but Tim Nash does not feel the need to have a fast speed internet as he has broadband available at his workplace and a home broadband setup would cost over �15 a month. His banking is done online via http://ibank.barclays.co.uk. It allows him to check his accounts online, pay his bills and manage his finances without the need to visit his branch. It is better being online as it is available 24/7 and he does not have to take time out of his busy schedule to go and visit his local branch. Tim Nash also does his shopping online on http://www.asda.com. The site allows him to view his shopping items before he purchases them and prevents the need to visit the store specifically. Furthermore, the only time Tim Nash can visit the ASDA store is on the weekend, when the shop is most crowded and doing his shopping online prevents that. However there are some issues, he has to rely on the ASDA staff to deliver his goods on time and un damaged and un bruised.
Also if an item that he orders is out of stock, the ASDA staff choose a replacement which is not always to his taste. Tim Nash also buys his CDs online from http://www.amazon.co.uk at a discounted price, this also allows him to have more leisure time as he does not have to set aside specific time to visit the stores in person where the CDs are found at higher prices. Overall, the internet is very useful for Tim Nash as it meets his all his personal needs; from giving him more leisure time that would otherwise be spent in town to speeding up the process of buying food or other products. In my personal opinion however, I would recommend a home broadband set up as the difference in speed between a 4mps internet connection and his current 46.6bps dial up connection is noticeable and will increase the amount of time Tim Nash has to himself after his research. The sites he would need for his research would load a lot quicker thus allowing him to plan lessons in less time. This would meet his personal, social and work-related needs better than his current internet connection does.
In conclusion, if it were not for ICT then Tim Nash's life would be much more demanding, he would have a lot less leisure time and keeping in contact with friends would be harder and would take a longer time. This is true for most if not all adults in employment and Tim Nash is just one example of one of these adults.