The Importance of the Church to the Community Essay Sample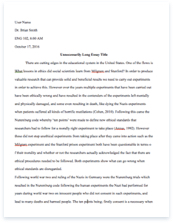 The whole doc is available only for registered users
OPEN DOC
Download Essay
Get Full Essay
Get access to this section to get all the help you need with your essay and educational goals.
Get Access
The Importance of the Church to the Community Essay Sample
The Church is seen as a safe haven for many where they can express their innermost feelings exuberantly or quietly repent their wrongdoings. It is where one learns right from wrong and where you can truly be yourself or what you want others to perceive you as. The Church represents the faith, hope, and aspirations of the members of a community. As is represented in the novel 'The Wine of Astonishment' by Earl Lovelace, the Church is the heart of the people and without it they would crumble. Members of the community such as Ivan Morton, Bee and others have made this evident throughout the story. In the novel, two churches are portrayed. One is the Catholic Church, where members of the community such as Ivan Morton go to rectify the perception others have of him in an attempt to gain advancement. This need for social growth is evident where he says to Bee, "we can't change our colour, Dorcas, but we can change our attitude.
We can't be white, but we can act white." The other is the Shouter Baptist Church of which Eva says, "Bee say the church is the key to everything." The church is a direct representation of the people. When the church was at its best, before the war started and the Americans came, the people were also at their best, their hopes were high and their culture was still rich. When the war started and the people's culture was diminishing so was the success of the church. The importance of the church is evident where Eva says, "the church is the thing, the instrument to make us legal and legitimate." The Community members' need to express their inner culture is evident in their refusal to conform to the laws laid out in the Shouters Prohibition Ordinance. This is shown where Eva says, "Ivan Morton can't understand that to free the church is to free us… he can't understand that the church is the root for us to grow out from, the church is Africa in us, black in us…"
The church gives the people identity in a world where blacks are inferior; it gives them a sense of equality to those around them. Eva says, "Ivan Morton…don't understand why in this country we should first want to see ourselves as black…he don't understand that to say Trinidadian or West Indian don't by itself describe our situation…he don't understand why we want to be Baptist instead of Catholic or Anglican, want to know what prevent him from seeing us as people." This shows that the church is used, somewhat, as the key to remove the barrier of prejudice towards black people.