The Independence Day Essay Sample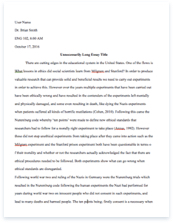 The whole doc is available only for registered users
OPEN DOC
Download Essay
Get Full Essay
Get access to this section to get all the help you need with your essay and educational goals.
Get Access
The Independence Day Essay Sample
"At the stroke of the midnight hour, when the world sleeps, India will awake to life and freedom. A moment comes, which comes but rarely in history, when we step out from the old to the new…India discovers herself again." – Jawaharlal Nehru
The Independence Day of India is celebrated on the fifteenth of August to commemorate its independence from British rule and its birth as a sovereign nation in 1947 Every year, we celebrate our Independence Day with great fervour as well as joy and justifiably so, as it commemorates that day, when after many years of subjugation, our country gained its freedom Indeed, in the annals of history, 15th of August 1947 will always be remembered as a day of an extraordinary accomplishment, of when India won its freedom with unparalleled fortitude and unique means.
Under the leadership of Mahatma Gandhi, our movement for attaining freedom through Ahimsa and Satyagraha spread throughout the country, inspiring people in a manner rarely seen. Millions and millions of our men and women, willingly and enthusiastically responded to his call. They united to become an immense force that defeated the mightiest colonial power. Free India,was thus born. As citizens of free India, we must reflect on the values and principles which were in the minds and hearts of those who fought and sacrificed for our freedom. They drew inspiration from the values nurtured in the country through millennia. Pandit Jawaharlal Nehru once described Gandhiji as, "embodying the old spirit of India, who held aloft the torch of freedom". Gandhiji's thoughts and his life were truly an expression of the philosophy of our ancient civilization. "