The Individual and the Community in the Crucible Essay Sample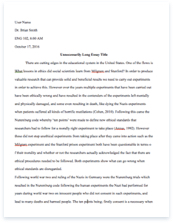 The whole doc is available only for registered users
OPEN DOC
Download Essay
A limited time offer!
Get a custom sample essay written according to your requirements urgent 3h delivery guaranteed
Order Now
The Individual and the Community in the Crucible Essay Sample
In The Crucible by Arthur Miller, the characters in the play face different problems and accusations that they do not always know how to handle. One theme that sums up the play is the individual trying to destroy anyone who gets in the way of her acceptance in the community. Abigail, the niece of Reverend Parris, starts out motivated simply by clearing her name and being an accepted member of the community, but, as her power grows she wants to control the community by fear.
Abigail instigates her problems by lying, in order to avoid punishment and to remain an accepted member of the community. Author Miller describes that she has, "an endless capacity for dissembling."(9) She starts out by trying to convince her uncle, Reverend Parris, that she never participated in any acts of witchcraft. She needs an excuse for Betty, her cousin, who lays unconscious in bed. She explains to Proctor, "Oh, posh!…We were dancin' in the woods last night, and my uncle leaped in on us. She took fright, is all."(22) Mary Warren suggests that they confess everything so that they will just get whipped rather than hung. When Abigail hears this, she retorts, "Oh, we'll be whipped!"(19) Abigail says this because she plans on saying or doing everything in her power to stay alive.
Being thrown out of the house and loosing respect in the community caused Abigail to become angered and plan revenge an Goody Proctor. Abigail, in order to get rid of Goody Proctor, claims that Goody Proctor is a witch. When Cheever comes to get Elizabeth Proctor he sees John Proctor and tells him, "I have a warrant for your wife."(72) When Proctor asks who charged her, Cheever responds, "Why, Abigail Williams charged her."(73) The judge's proof is that Abigail comes into the room stabbed in the stomach and he finds a poppet in Goody Proctor's house with a needle in the same spot as Abigail's wound. He puts the two pieces of information together and comes to the conclusion that Goody Proctor is a witch. All of this is due to Abigail's power of persuasion.
When Mary Warren threatens Abigail's acceptance in the community Abigial turns her vengeance on Mary Warren. Mary Warren wants to save all the women who are falsely accused, but Abigail turns against her. Abigail claims that she sees Mary Warren's spirit in the rafters. She claims that Mary's spirit is in the form of a bird, " 'Why-?' She gulps. 'Why do you come, yellow bird?' "(114) After this, everything Mary says is mimicked by Abigail and the girls. Abigail tries to make Mary seem crazy so that the judges will believe her rather than anyone else.
By the end of the play Abigail is an accepted member of the community while the people she convicted of witchery, like Mary Warren and Goody Procter are excluded from the community. She says certain things so many times, she starts to believe them herself. This is a good example of how one thing leads to another. One can spend his/her whole life covering up lies that he/she told to make others believe what he/she says.