The irony of an inspirational book Essay Sample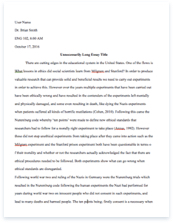 The whole doc is available only for registered users
OPEN DOC
Pages:
Word count: 307
Category: theology
Get Full Essay
Get access to this section to get all help you need with your essay and educational issues.
Get Access
The irony of an inspirational book Essay Sample
Over the years I have read my inspiring books. Some books that inspired me through high school were, To Kill A Mockingbird, The Diary of Anne Frank, The Outsiders, and some of the Chicken Soup series. However, the most inspirational book that I have ever read was The Shack by William P. Young which I just recently read. The Shack is a theological fiction book which tells the story of a man, Mack, whose daughter was brutally murdered. Young covers a wide variety of theological topics in this book, each of which is relevant to the theme of Mack's suffering and his inability to trust in a God who could let his daughter be treated in such a horrifying way. A friend of mine recommended the book and told me that I should read it. I was a little skeptical at first being that I'm not a big fan of theology and was afraid that it would change my beliefs not to mention the fact that I'm not very religious at all.
Coincidently a few weeks after that, Young was a guest speaker at our church. He talked about what inspired him to write the book and how it was really a story about his childhood. I immediately became curious of the books context and asked my friend to borrow it. Since reading the book my whole perspective on life has changed especially my spirituality. Though The Shack is fiction, it allowed me to interact with my spiritual self. It is ironic that I would become such a big fan of a "Christian" book being that I rarely go to church, and that the day I did decide to go there's this guest speaker who I immediately become a big fan of. I guess great things really do happen when you least expect them.