The Lamentation Essay Sample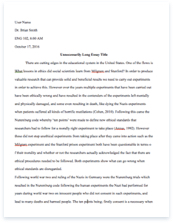 Pages: 5
Word count: 1,160
Rewriting Possibility: 99%

(excellent)

Category: art
Get Full Essay
Get access to this section to get all help you need with your essay and educational issues.
Get Access
Introduction of TOPIC
A trip to museum is not only educational but an opportunity for ordinary people to appreciate works of art and know their values as well as their relevance in our modern culture today. This is what I found out when I visited the Legion of Honor in San Francisco. As I looked around, I could not help but admire those classical masterpieces. One art piece that really caught my attention was the painting of the Lamentation made in the 16th century during the era of Northern Renaissance. It is a biblical account of the burial preparation of Jesus Christ.  After his crucifixion and death on the cross, a secret follower of Jesus and a member of the Jewish council named Joseph from the town of Arimathea went to Pontius Pilate and asked for the body. With him was Nicodemus, a Jewish leader and a Pharisee, who brought one hundred pounds of spices, a mixture of myrrh and aloes.
The painting portrays the washing, anointing and wrapping of Jesus before being carried to the tomb on the right. The lifeless body of Jesus rests on the ground underneath a white sheet with his upper part in an upright position. Mary, the mother of Jesus, is seen kneeling with both her hands clasped in prayer as St. John the Evangelist comforts her and helps her get close to her son.  Mary Magdalene is performing the anointment at the feet of Jesus assisted by an unknown woman. Joseph of Arimathea, a rich man wearing a turban and exotic clothing, helps out in wrapping the body of Jesus. The scene is set in front of a landscape before a backdrop intended to represent the city of Jerusalem while a group of rocks has just been hewn out to make way for the tomb owned by Joseph of Arimathea. The painting is a modification from an earlier version made by another artist which shows the body of Jesus in a vertical position with Mary parallel along Jesus' body with her arm diagonally across it as St. John prepares the body of Jesus for wrapping. Joseph could be seen at the back standing before the gravestone while Nicodemus enters the tomb. One factor remains constant with the two versions, Mary Magdalene anointing the feet of Jesus. There are around 14 versions of this painting made by several famous artists like Rembrandt in 1635 and Michelangelo in 1500.
Flemish artist Ambrossius Benson (1484-1550), who grew up in southern Netherlands and an
Italian by birth, painted the work of art. The painting is an adoption from well-known Flemish painter Gerard David, generally considered the last of the great Netherlandish primitive artists. Benson initially worked at the studio of David who was profoundly influenced by his works. However, after a few months, the relationship went sour and they parted ways. The young painter brought a case against David. Benson, said to be Ambrogio Benzone in real life, served as dean and governor of Saint Luke painter's guild and a member of the city council on three occasions. After spending his youth at Lombardy in northern Italy he settled in Bruges, Belgium. Besides doing portraits, the artist realized a number of religious scenes, a theme very much reflected in his time. He partially initiated representations of bouquets and other domestic scenes. His paintings have become popular in Italy and Spain where he was formerly known as "Master of Seogvia".
Benson used the techniques of the early Flemish painters of solid construction combined with contrasted color of Italian origin. As a colorist, he created his artworks with charming and colored style making his subjects most captivating with poetic rendering. His richly colored paintings showed his mastery in handling light, volume, and space. He composed his works utilizing solemn and grand figures with controlled gestures and emotions, dramatic movements and immobilized them in motionless compositions. In addition, his arts replicated the balance and harmonious painting of classically oriented Italian Renaissance. His other famous works include Virgin and Child with saints, Mary Magdalene, Rest on the Flight into Egypt, and Virgin with the Pear.
In the physical sense, I like this painting because of its lively color that makes the subject and characters so much alive. The lighting and blending of colors are very pleasing and refreshing to look at. The whole composition gives more meaning to the theme. If you look at it carefully and study the theatrical panorama, you will feel the sentiments of those characters in the painting because of the realistic portrayal of human emotions. You cannot help but be touched and forced to ponder by the way the artist illustrates one of the most important events in the life of Christ. The painting provides us vital information on how the practices of that time prepare their dead for burial and a clue what transpired after the death of Jesus. In addition, it gives us a closer look about the culture and dress code of that period.
Because of its religious value, I find this artwork reflective of what I believe in life. I have my faith as a source of strength in times of crisis and that I find comfort in Divine Providence especially in my darkest moments. Christ suffered and died for humanity and yet few people seem to care. It appears that Jesus died for nothing. This painting also teaches us to care for someone in times of sorrows and tragedies or simply help someone in need. From the very title Lamentation, we are reminded to change our lives and seek God in all our ways especially in these times when the world is heading for self-destruction. The images are powerful reminders on how we feel when we lost someone we love yet we have to remain strong to survive.
References
The Burial of Jesus. The Holy Bible. The Gospel According to St John Chapter 19 verses 38 to 42
The Lamentation by Gerard David. The National Gallery. http://www.nationalgallery.org.uk/cgi-bin/WebObjects.dll/CollectionPublisher.woa/wa/work?workNumber=NG1078
Gerard David. A Biography. Web Gallery of Art. http://www.wga.hu/frames-e.html?/html/d/david/1/lamentat.html
The Works of Ambrossius Benson. Web Gallery Art. http://gallery.euroweb.hu/html/b/benson/index.html
Artist's Biography. Benson, Ambrossius. http://www.artnet.com/library/00/0079/T007954.asp
Ambrossius Benson. UTAH Museum of Fine Arts. http://www.umfa.utah.edu/index.php?id=MjE&collection_id=61
Ambrossius Benson. http://www.cartage.org.lb/en/themes/Biographies/MainBiographies/B/BensonA/Benson.htm