The Last Hurrah Essay Sample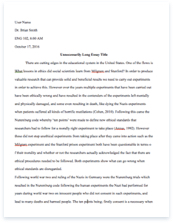 Pages: 5
Word count: 1,106
Rewriting Possibility: 99%

(excellent)

Category: book
Get Full Essay
Get access to this section to get all help you need with your essay and educational issues.
Get Access
Introduction of TOPIC
      "The declining years spent in solitude and contemplation. Possibly in some rustic retreat." (O'Connor, 1985, p. 3). These words from the outstanding political saga by Edwin O'Connor "The Last Hurrah" can be fairly referred to the state of American politics during last forty years.  Political campaigns have always been discussed in many works. Each book in this genre gives its description of how such campaigns are carried out giving the reader possibility to get into a proceeding. "The Last Hurrah" by Edwin O'Connor presents the reader the campaign of the mid-1950s in an Eastern city at that time when city politics were politics were ruled by tight party organizations able to reward and punish those who either helped or hurt its cause. The title informs much about the story subject and much about the political changes which occur in the city. A political campaign is treated here as a "hurrah," a word which means fun and joy. Elections are presented here like a sport competition, observed by the leaders on both sides and each team is eager of their candidate's to win. But it is indicated in the title that this is the last campaign for Skeffington and he knows that well. He feels that this is his last hurrah, and that's why he asks that his nephew to join the campaign. Skeffington's son hasn't chosen same way as his father, therefore the nephew was chosen as the person to whom he can pass all his knowledge and experience.
       Edwin O'Connor presents a view of the difficult and hard life of the Irish-American community in Boston of the 1950's. The author gives a range of features to produce topics that refers to the political and social activities in this era. Using the narrative style which holds the reader's interest, O'Connor invites you to walk with him along the streets of the city and thus presents a brief discussion on old-time city politics. He does this with the help of Frank Skeffington. O'Connor used also the other protagonist to perform his task – it's John Gorman. Gorman's devotion to social activities and attitude to the religion and the family differ from the ideas proclaimed by the candidate and the corrupt political leader. While having conversation with Gorman at a party, Molly Riordan says about Frank Skeffington but his opinion regarding Skeffington was opposed by
Gorman's sceptical reply. Molly, in his turn, replied to that that Skeffington was the best of
them all and that God loves him.
            Actually, it is rather difficult to speak about some considerable changes of political system of any country. Each political system has its stable traditions which always used to pass from one generation to the other. The whole political society can be represented like a family which is ruled by faith, politics and money— the subject which O'Connor has applied to often before.  Frank Skeffington tries to teach his young nephew and shows him the reality of political structure. Politics, according to Skeffington, is the greatest spectator sport in America.  In 1966 Ronald Reagan said a similar thing: "Politics is just like show business."
There is a number of important points to pay attention to regarding the political changes during last  forty years. First, the average voter is always manipulated by politicians. Those who perceive politics as a kind of religion are even more susceptible. The exalted faces at political conventions bear a striking resemblance to those who sit mesmerized by TV preachers.
Second, the average voter is mainly not familiar with the nature of the political system. And they are even more unaware of the influence of television on their voting. Unfortunately, this readiness to let themselves be manipulated by politicians even extends to their pocketbooks.
 And what's more, there is a growing disinterest among more and more Americans regarding the electoral process. They recognize on some intuitive level that something is not correct. And yet they allow themselves to be put into a false sense of defence by the government and its advertising handlers, who place so much emphasis on the "sacred ritual" of voting, which creates the illusion of taking part in elections. But the reality is that people do not indent to turn their televisions off as for many of them television is one the most important things in this world. And the shouting and arguing men that are the language of most television shows seem to remain for long. Thus, the chance of any truth to survive and persist is too slight.
 There is a brilliant answer to this problem: those are three magnificent words at the beginning of the Constitution -"We the people." It is people's government and it is their responsibility to eliminate the corrupt background of the political system – even if it means destroy it. If not, political discourse will continue in the same way. Therefore, democracy in our society will be not more than the clown mask.
          Speaking about the very system of political relations it must be said the whole political area has become more rigid and severe. Using the last achievements of advertising and mass media industry made the political fights to be much more tense and abrupt today then, for example, in the times of Ronald Reagan.  The scheme of political activities has not changed a lot. A range of parties with their leaders ahead do their best to attract as much voters as it's possible to their side. First wins liberal party, then republicans go ahead.   In conclusion it must be said that "The Last Hurrah" is a very interesting synthesis. It shows that the political games resemble each other all along the history of political relations and they hardly are to change to the better in the nearest time. Political structure is shown like a sport competition and it is very difficult to find some other form of its existence.  But at the same time it is shown how the life of a politician can change, how quickly fame, money and ambitions may convert into "the last hurrah".
 Bibliography
O'Connor, E. (1985). The Last Hurrah. Back Bay Books; Reprint edition.