The Leadership Challenge Essay Sample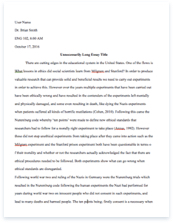 The whole doc is available only for registered users
OPEN DOC
Pages:
Word count: 1421
Category: leaders
Download Essay
A limited time offer!
Get a custom sample essay written according to your requirements urgent 3h delivery guaranteed
Order Now
The Leadership Challenge Essay Sample
Abstract
            The Leadership Challenge[1] remains a leader in leadership literature. Five important leadership issues contained in the paper will be discussed herein. Among the issues includes challenges faced in leadership positions and what individuals do to overcome. Indeed, those tasked with the responsibility of leading face daily challenges regarding best practices that would motivate the others to undertake their obligations with zeal, and thus result to rapid and continued increase in individual and collective productivity. Kouzes and Posner calls on leaders to see the challenges in terms of opportunities that should be exploited.[2] Leaders have to therefore embark on developing and implementing experiment that make overcoming challenges possible.
            The second issue regards inspiring a shared vision within collaborating individual. Leaders have to be in positions of seeing where respective establishment should be placed in the future. This long term vision needs to be easy for the others to comprehend and incorporate its factors in day-to-day activities. To make the development of commonly agreed vision possible, leaders need to incorporate rest of stakeholders, especially employees, in the development of organizational vision. This could be done at the departmental level, where department heads collect views from employees, analyze and forward to vision development teams for harmonization. Organizations that lack vision development capacity could employ the services of well qualified and experienced consultancy firms.
            Third is the challenge of providing rest of stakeholders with opportunities to act upon the developed vision. This measure leaves employees feeling more appreciated in respective establishments. One way of achieving this goal is improved collaboration between individuals at various levels of organizational hierarchy. An open communication channel throughout the practicing organization is the surest way of achieving this goal. Another important route is strengthening the ability of individual employees' ability to deliver, mostly achieved through delegation of duty to the lowest and most efficient level in respective organization.
            The fourth challenge involves the development of achievable objectives that are well understood and shared in the practicing establishments. Leaders are faced with the challenge of setting best examples as they undertake regular duties. Indeed, it is from such best examples that employees and other stakeholders get better understanding on ways of applying the objectives in their jobs. In addition to the objectives, leadership is encouraged to set time limits of when the set goals are achieved. Achieving the goals within the set time limit serves as morale booster to stakeholders.
Fifth, leaders need to develop ways of encouraging stakeholders to contribute to various improvement processes. Among the ways of achieving this goal is recognizing individual stakeholders' contribution to business processes. Acknowledging employees' best efforts helps improve morale and therefore increase productivity at both individual and collective level when done at the corporate level.[3] In addition to this, leaders are encouraged to embark on celebrating and rewarding accomplishments. This calls for organizational leaders to have systems of weighing individuals' employees' success in achieving the set goals. Rewarding best achievers would result to the development of competition within the practicing organization.
Concrete Response
The reading reminded me of the challenges I have faced in various leadership positions and what I did to overcome the challenges. As an investment club president, I am faced with the challenge of guiding club members in achieving objectives that we have set before us. This challenge is compounded by the mix of members, with some understanding investments issues and others with little understanding. My role has therefore included helping some members learn and others maintain patience as they develop more growth objectives. I have had to fully understand our club's long term objectives that have made it easier to encourage rest of the team to follow suit. Another major role and challenge involves keeping the members well motivated, which has become the bedrock of success in the club given the diverse measures.
To keep individual members motivated, I have embarked on developing working teams, where individual members work in areas of expertise. Members are also encouraged to take contribute to various teams in areas they feel more comfortable with. Rewards are given to teams whose opinions (analysis) gets implemented and has beneficial results. This has resulted to increase in competition among team members, which has resulted to high quality analysis that has kept the club's profits soaring. I have further helped establish open communication lines between individuals among the club members. These measures are termed as effective in improving group cohesion, as members get enthusiastic about sharing information, duties and responsibilities.[4] Individuals have increasingly felt obligated in participating in the running of club affairs.
Reflection
            The authors have done excellent jobs answering leadership questions that might generate as readers g through the book. There are, however, three questions that whose answers are not found in the book. First, Posner and Kouzes seemed to illustrate that leaders tend to amplify their values to stakeholders. But is it possible for the same leaders to magnify values from other individuals in respective organizations? This scenario is perfectly possible, because the leaders might borrow values from other individuals, make them their own before magnifying the same. This leads to a conclusion that apart from in-born and self developed values, leaders also get influenced by the surrounding environment. Secondly, Posner and Kouzes have concentrated on the enhancement of top-down leadership, given their emphasis on organizational leadership.
This leads to a question regarding the possibility of solving the organizational leadership challenges. Though not adversely mentioned in their book, decentralized leadership has a greater effect when used to solve these challenges.[5] Indeed, organizations with decentralized leadership structure ends up with more people trained in matters relating to finding solutions to organizational problems. This measure reduces the reliance on senior management and therefore improves efficiency and productivity. The top down leadership seems to a central argument in Posner and Kouzes' work. Such leadership style is required when making major organizational decisions that require long term planning, whereas decentralized leadership needs to be developed for the purpose of dealing with day-to-day business operations. In other words, there is need to develop a division of labor between senior management and mid-level leadership.
            Action
            Dear Friend, I have recently been reading Posner and Kouzes' Leadership Challenges and feel obliged to share some insights with you. First, I have come to understand the importance of having a vision during leadership situations. Leaders are supposed to take part in developing their group's vision and sharing with stakeholders. It is most important that leaders understand the vision well enough so they could explain to the stakeholders who may have problems. In order to succeed in sharing the vision with other stakeholders, leaders need to develop clear communication channels with stakeholders. This allows the exchange of views, which lead to more cohesion, as well as increasing the speed of solving differences and disagreements that could arise.
Secondly, leaders need to develop ways and means of keeping employees and other stakeholders motivated, so they could contribute to organizational activities. Among the ways of achieving this goal includes delegation of duty and reward systems. The delegation of duty leaves employees with feeling that organizational leadership trust that much will be achieved. This route helps in the development of positive work culture—where employees achieve much productivity while working as individuals and in teams. Leaders need to understand that incentives matter a lot. Employees who are likely to receive extra remuneration or recognition as a result of their performance embark on putting extra efforts in their organizational activities. Understanding these concepts would go a long way in molding highly effective leaders.[6]
References
Covey, Stephen. Principle-Centered Leadership. Baltimore: Fireside, 1992.
Warren, Dennis and John Goldsmith. Learning to Lead. New York: Perseus, 2004.
Gordon, Thomas. Leader-Effectiveness Training. New York: Bantam, 2007.
Kouzes, James and Barry Posner. Leadership Challenge. San Francisco: Jossey-Bass,
2005.
Scholtes, Peter. Leaders' Handbook. New York: McGraw-Hill, 1998.
Tichy, Noel and Eli Cohen. The Leadership Engine. Philadelphia: Harper, 2008).
[1]James Kouzes and Barry Posner. Leadership Challenge (San Francisco: Jossey-Bass, 2005) 17.
[2] Noel Tichy and Eli Cohen. The Leadership Engine. (Philadelphia: Harper, 2008), 25.
[3] Dennis Warren and John Goldsmith. Learning to Lead (New York: Perseus, 2004), 23.
[4] Thomas Gordon. Leader-Effectiveness Training (New York: Bantam, 2007), 158.
[5] Stephen Covey. Principle-Centered Leadership. (Baltimore: Fireside, 1992), 54.
[6] Peter Scholtes. Leaders' Handbook (New York: McGraw-Hill, 1998), 45.