The Liberation Theory Essay Sample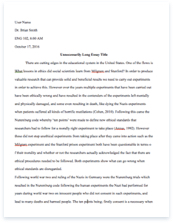 The whole doc is available only for registered users
OPEN DOC
Pages:
Word count: 304
Category: idea
Download Essay
Get Full Essay
Get access to this section to get all the help you need with your essay and educational goals.
Get Access
The Liberation Theory Essay Sample
The central idea is the theology of liberation which seeks to transform the world. In order to do this a new mode of thinking about God and everything else that is connected to him is called for in all Christians. Social transformation by Christians is done through adding systematic reason to their faith in God. This helps them to take a look at the oppression that is in the world around them and listen to the cries of those that are oppressed. They should then take action and involve themselves in politics, advocacy and whatever else that will help them to change this situation in society. There is need for this theology in Christianity in order to heed God's will of helping those who are poor and suffering. The author came up with this idea after living in a slum as a preacher and witnessing the situation of dire poverty and struggle that existed.
I completely agree with the central idea that has been expressed in the reading. Reason being that it augers with God's teachings for example love your neighbor; an act of doing everything in one's power to free people from oppression shows immense love and respect for mankind. I feel that in this world there is enough for all of us but greed and selfishness hinders equal distribution of resources. We can stop this by taking the initiative and putting up a fight to eradicate poverty and injustice in our societies. This idea will result to a better world for us and the generations to come that will have no suffering.
Based on this reading, my question is what exactly can we do to free people from oppression and injustice?
Works Cited
Leornado Boff. The Originality of the Theory of Origin.