The Little Pleasures of Life Essay Sample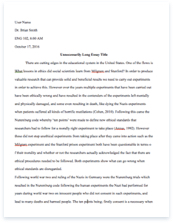 The whole doc is available only for registered users
OPEN DOC
Pages:
Word count: 432
Category: life
Get Full Essay
Get access to this section to get all help you need with your essay and educational issues.
Get Access
The Little Pleasures of Life Essay Sample
All of us love 'kids' or i must say 'toddlers'…. How adorable they are!! How wonderful it feels to see them grow up, learn to walk, trying to fumble words that we repeatedly use, trying to explain what they want us to do and if they are around 3 years old, their own style of dancing, their polite manner of speaking, their notorious actions, their first day at school, their excitement to get into the baby pool, their possessiveness for their toys and the list goes on and on and on…. Everything they do and their own style of doing it, is simply unique and awesome…
Greet them with a cheerful smile and present them a chocolate.. gosh!!! the super cute look they give, thinking whether to smile or not… Anything new they try makes them happy… Also something like putting back their tiny cars correctly in a cute little box or something as fearful as holding a cockroach. The latter is hard to believe and may seem weird but both my nieces can actually do that fearlessly and without any hesitation… Isn't that amazing??
Me being the youngest among all my cousins i have always been loved and pampered by all of them… But now their kids call me 'Macheeee' and even 'Buuaaaaaa'… This makes me feel so grown up!!
This week I spent time with them and honestly loved it… It was my responsibility to take the youngest one to the park and i guess i managed it all quite well… She enjoyed a lot and i think more than her, i did… She really liked the giant wheel, the merry go round, the baby slides and stuff..but what she liked the most was the 'Ghoda Gadi' ride.. That smile on her face with those wide open eyes… I will always remember…
The other one is two and a half year old and she too is charming in her own different way… She can wrap anyone around her little fingers.. Such an innocent face and such naughty eyes!! Right from singing nursery rhymes to driving all of us crazy, she finds pleasure in everything she does… She is like a sweet little princess but also mischievous to the core!!
I am so awed by the way they make their life joyful… Rather than trying to please others, they please themselves by doing their best and knowing it's good enough…. I personally feel that this should be every one's Magic Mantra in life.. This would definitely help us find the little pleasures of life!!!!!!!