The London Experience Essay Sample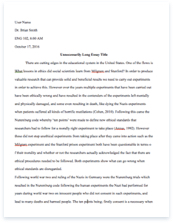 The whole doc is available only for registered users
OPEN DOC
Pages:
Word count: 529
Category: london
Download Essay
A limited time offer!
Get a custom sample essay written according to your requirements urgent 3h delivery guaranteed
Order Now
The London Experience Essay Sample
This one week of new experience was totally enjoyable for all of us. Related to the time spent there, it was too short for us because we enjoy it too much. There we see how people of all nationalities live their life in a different way as we did. In the early morning all of them go to their jobs and what's a bit uncommon for us is that the majority of them travel by tube (as they call the underground) or double-decker (their red buss). Other new thing and a little bit strange for us, but not unknown, was that there all the people keep their right while in Romania we keep the left. To see how carefully they are, at all crosses we saw written "Look left" or "Look right" which prevented us to have an accident because of our habit.
After one day when we saw, as much as we can, how the life in London is we go for the first three hours of the course attended there. For the teacher, named Dolores Ditner was an absolutely pleasure to open us his door of his house after we received her in Romania to teach us the first part of the course months ago. Hours spent with Dolores were wonderful, but some hours which we spent with her young daughter named Tessa was much more fantastic. We enjoy them a lot. How much we wish to repeat them. I remember how emotive were we when Tessa pleased us to present and say some things about us including family and life. Even if we expect not to do homework in that period of time, Dolores give us some easy work like informing from museums about different themes which we had discussed about after informing. The last day of courses was the most beautiful because we go to a special club as we can call it in this way where the activity of the club members was run in the family. After we present a story wrote by us which needed to contain a character invented the day before, we received our congratulations and of course our certificate of attending this course.
What do you think was the most interesting and amazing for us? Shopping, of course. Between so much culture and tradition shopping was the most suitable and relaxing thing. All of us spent a big or small sum of money depending on the difference between boys and girls.
In the week-end spent there we went in a trip to Stonehenge and Bath for one day. It was absolutely miraculous how the stones were encircled and how much people go there to see them. Other objectives visited there were National Art Gallery, The Hunterian Museum, The Tower of London, The British Museum, and Westminster Palace and for amusement we visited Madame Tussaud Museum. The panorama of the Thames was totally beautiful on the Tower Bridge.
If we will have the chance and the possibility to repeat this experience, we are sure that we will don't throw away the chance. We will always remember this new experience which helped us a lot.