The Manchester Airport Essay Sample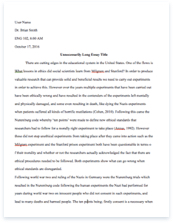 The whole doc is available only for registered users
OPEN DOC
Pages:
Word count: 2857
Category: airport
Get Full Essay
Get access to this section to get all help you need with your essay and educational issues.
Get Access
The Manchester Airport Essay Sample
1.Introduction
Manchester airport is owned and operated by Manchester Airport ply, established as a public airport company under the Airports Act 1986. Shares in the Company are held by the City of Manchester and the nine other Councils which make up Greater Manchester. As a highly profitable publicity owned utility, Manchester Airport has a duty not only to passengers and carrier, but also to its shareholders: the people who live and work nearby.
Situated ten miles south of Manchester City Centre, right at the heart of the UK, and approximately halfway between London and Edinburgh, Manchester Airport has developed the largest domestic route network of any airport in the UK. With direct airline services across five continents, Manchester airport is the third largest in UK, the 16th largest international airport and the only non-London airport in the UK to have a comprehensive range of long haul flights to North America, the Middle East, the Far East, Africa, Asia and Australia.
Annual passenger traffic has risen from 4.4 million passengers in 1980, to 17 million terminal passengers today. Manchester Airport deals with nearly 95 airlines,(see appendix 1 ) across 175 routes/destinations, serving over 300 tour operators. During the past decade, Manchester Airport has managed change on an impressive scale. It has developed from a charter airport into one of Europe's leading international airports. It is a dynamic, world-class airport with a reputation for excellence and profitability.
2.Terminals
There were some raised eyebrows when passengers voted Manchester the world's favourite airport, but there were good reasons for its popularity. It has easy access by road, its international long haul terminal, Terminal 2, is a building many airports would die for and facilities are well designed to satisfy both leisure and business users. British Airways now has its own terminal,Terminal 3 , opened in 1998 at a cost of 75 million and caters for BA and it's alliance partners. Another office block has been completed and a luxury hotel, connected to the Terminals, has been opened. There have also been changes to shops and restaurant facilities. Terminal 1, recently completed an investement of 38 million to develop a complex of shops, bars and restaurants giving the passenger a high street shopping experience and offers something for everyone.Terminal 2 will be the next focus for development as passenger traffic is expected to rise to 30 million by the year 2007.
Manchester Airport World Freight Terminal
* World Freight Terminal currently consists of 550,000sq. ft.
* Nearly 100 freight forwarders and agents on site
* Currently handling in excess of 106,000 tonnes
* Six transit shed operators
* Dedicated chiller unit
* Border Inspection Post
* Extensive route network serving five continents around the world
* 3 aircraft maintenance hangers
* Second runway due for completion in 2000
* Can accomodate all types of freight and passenger aircraft
3. Facilities
* SHOPS- There are a wide variety of shops and sevices situated at the Airport (see appendix2)
* CAFES AND BARS- dining facilities for passengers. (see appendix 3)
* TAX AND DUTY FREE SHOPPING- A wide range of tax and duty free goods is available at Manchester Airport. These include perfume, aftershave, electrical items, wine & spirits, confectionery, toys jewellery and clothing.(see appendix 4 )
* CURRENCY AND BANKING- A range of currency and banking facilities are available in the airport (see appendix 5 )
* CAR RENTAL-Car rental companies situated at the Airport (see appendix 5)
* HOTELS- there are five hotels conveniently located at Manchester Airport.(see appendix 6)
4. Consultancy Advice
Perhaps a key issue to consider is that Manchester Airport does not retain its profits for the benefit of wealthy shareholders; shareholders who might be looking for acquisitions to consolidate their individual wealth. The profits belong to the community – which means that Manchester Airport, when it works in partnership with you, will not be seeking to buy you out or to gain corporate control. Partnership, where clients are respected and their needs met, is what drives Manchester Airport Consultancy.
4.1 Environment department
In 1991 Manchester Airport formed its now world-renowned Environment Department, using the skills and expertise of existing employees in addition to recruiting specialists in the fields of Energy management, Noise control, Waste minimisation, Community Relations, Water Quality, Air Quality (ARIC), Ground Transport Strategy and Ecology. It also have expertise in Health and Safety.
In the past five years, the Board and Directors of Manchester Airport PLC have authorised an investment that exceeds �25 million in environmental management initiatives: because it is recognised that only environmentally responsible operations and development can be sustained.
The Environmental Team understood that an airport's success can only result from partnership – by sharing environmental responsibility with the companies with which we do business. To achieve this partnership, individuals must understand their role in minimising environmental impact.
A true contractual-based partnership with all tenants and contractors is therefore essential, and Manchester Airport has achieved significant progress in this area. Their contractual controls and training programmes are second to none. The team strength lies in the fact that it advises from a position of proven, tangible, success – rather than from theory. Airport's, academia, developers and governments from around the world regularly seek and make use of our advice. Indeed this has become a major part of our remit. In recognition of this fact the Board of Manchester Airport PLC has established the Environment Department as a business unit in its own right .
At the core of Manchester Airport's environmental policy lies one key value: "a world leader in environmental excellence operating a sustainable business". This value brings many rewards. They have realised tangible business benefits from this policy; Energy costs, for example, have been reduced by �2 million each year. In fact, environmental management has proven to be one of the Airport's best investments.
4.2 Information Technology
Having managed change and growth on an unprecedented scale over the last decade Manchester Airport has invested in a highly integrated and cost effective systems environment attuned to the operational needs of the organization. Over the years, Manchester Airport has developed many of the most advanced and powerful airport technology tools available:
* Intelligent systems that manage aircraft noise and monitor air quality;
* Screen baggage and reconciliation systems
* Training systems
* Security systems
* Planning, forecasting, and flight movement and control systems. And a master system to integrate and control all aspects of airport management.
Manchester Airport is now one of Europe's leading International hubs. At the centre of the Airport's IT provision is a single operations management system. Manchester Airport pioneered the concept of a single, consistent environment for planning and managing all aspects of the airport's operational workload. The system provides not only a complete information model of the airport's operational needs, but also a method for collecting and utilizing this data, In short, it encapsulates eight years of Manchester's expertise in a modern IT environment.
The only system of its kind, Airport Management Operational Support System, is a highly integrated, client/server database that can help plan and manage all aspects of an airport's operational workload. It can provide not only a complete information model of an Airport's operational needs; but also a method for collecting and utilizing this data from around the airport. Linking a diverse range of computer systems – flight information display, stand allocation, baggage reconciliation and so on, Airport Management Operational Support System will make use of all the information available within an airport to provide up-to the-minute facts, consistent messages, for passengers and airline staff alike. But it goes further: Airport Management Operational Support System has powerful tools for planning and decision support; for forecasting, billing, scheduling and more.
The central system acts as the hub of an Airports application systems environment. It binds together best of breed packages such as Aircraft Noise and Air Quality Systems, Baggage Screening , Sortation and Reconciliation systems, Security systems, all around a central co-ordinating database. By brokering the integration of information it optimizes the use of resources and assets – allowing the airport to be constantly attuned to the operational workload. The system eliminates duplicate data entry, providing a single consistent view of information. In summary the system underpins all aspects of airport operations management developed for an airport by an airport to service the world.
4.3 Airport Security
With over 25 years' experience of security issues, Manchester Airport is well positioned to help build a secure, safe and efficient airport environment. It is regularly advise both airlines and governments upon the broad spectrum of security issues – from staffing levels, through operational deployment, roistering and civil policing, to advanced staff training utilizing sophisticated computerized training tools.
Not only does Manchester Airport invest in the latest security technology, it is also at the forefront of new system design, such as static and mobile x-ray equipment, and passenger baggage tracking and screening systems. Security is one area with no margin for error and our track record is second to none.
4.4 Operational Management
The operational management solutions offered by Manchester Airport are real solutions, developed through real experiences.
They are delivered by an award winning team: people who are not consultants per se, but seconded from a real working environment. Managing terminals, ensuring a consistent flow of passengers, installing and managing high quality facilities, giving clear flight information, implementing efficient baggage handling systems, maximizing income from shops and concessionaires, managing the airfield, taking care of fire and safety issues, deploying staff efficiently and cost-effectively… all these factors, and more, can be organized so that they flow like a well oiled wheel.
4.5 Manchester Airport Community Trust Fund
This Fund has been established, by the Airport Company, as a community based initiative to promote, enhance, improve, protect and conserve the natural and built environment in areas which are affected by the activities of Manchester Airport.
Each year the Airport will pay between �100,000 and �150,000 into the Trust Fund. Application for grants will be assessed by a board of eight Trustees who have been appointed by the Local Authorities of Stockport, Trafford, Manchester, Congleton, Macclesfield and Vale Royal along with Cheshire County Council and the Airport Company. All these members bring local knowledge to the Trust, which will ensure that the money is used to maximum benefit.
5. Airport Advertising Ltd
In marketing communications nothing compares with the opportunities at a major international airport. Few other locations have an atmosphere charged with more excitement and anticipation of events to come. First of all the audience have to be alerted.
This alert audience is totally captive yet is continuously renewed, and with a highly-engineered pedestrian flow through well-defined areas, it can be precisely profiled according to behaviour, status and mobility. What is more, the message can be tuned to a time of year, a specific location and, very often, to a predicted attitude and response. Such breadth and precision can put enormous impact into your media plan, whatever the timescale, and Airport Advertising Ltd offers a range of specialist services to help you make more of it.
5.1 Lightboxes: brilliant ways to present every message
In a softly-illuminated and controlled environment the glow of colour emanating from brilliant back-lit photography and sharp graphics has tremendous eye-catching appeal. The display lightboxes, situated in strategic locations, make even brighter use of this potent medium. We can find you an audience in lounges, bars and cafeterias, baggage collection areas, main concourses and along entry and exit routes.
5.2 Promotions and Showcases: the time and the place for showing off..
Early check-ins ensure a continuously mobile audience with time on its hands and a desire for interest which can be stimulated by vibrant messages and product displays.The airports also feature selected areas where live promotions and open-space exhibitions can give a highly-polished presentation of automobiles, motorcycles, business machines and similar items in a high-profile environment.
Showcases built to exacting specifications provide a striking and secure setting for products of all kinds – from exquisite presentations of perfume or jewellery, to fashions, ceramics, desktop business tools and even theatrical costumes and works of art used in a promotional context.Whatever audience you select, we'll offer it all day, every day. Lightboxes are available on long and short term contracts to suit any campaign duration and sites can be selected for precise audience targetting. Standardised sizes allow easy adaptation of designs taken from national or international campaigns
5.3 Supersites: a message in the air… for those on the ground
Many people who visit an airport never actually leave the ground. So strategically-sited airport supersites deliver a tremendously increased audience. To reach not only the millions who fly but a few million more who don't, short or long term campaigns on 96 and 48 sheet sites are offered which adapt perfectly to international and national campaigns.
All are brilliantly illuminated from the front, or from behind. And, for greater impact still, the Ultravision sites give three rolling messages which continuously follow each other through 24 hours a day. They can be bought individually or all together, on long or short term contracts.
Finally spectacular groundsites, situated on roundabouts and traffic islands, provide perfect locations for larger-than-life 3D displays, with a level of security unknown elsewhere.
5.4 Sponsorship: toys, telephones, trolleys and a word from the sponsor
In an age of sponsorship, airports are attracting a great deal of interest. And no wonder. Many companies now enjoy high visibility and increased public awareness through association with airport amenities and facilities – from clocks and baggage trolleys fully-equipped childcare centers, travel services and business communication suites, to.
Apart from the obvious goodwill, relevant sponsorship in such a high-profile environment can lend considerable stature to a brand or corporate image. Signage and specific locations such as meeting points are further examples of the possibilities and with specific space utilisation the costs can usually be controlled as precisely as the audience.
5.5 Production: when a little knowledge could be a dangerous thing
Life would be simple if materials produced for use elsewhere could be simply shipped into an airport environment. Unfortunately this is not always true. Strict regulations in health, safety and security can make everyday materials and constructions unacceptable, and to ensure that promotional materials are correctly produced to the highest possible standards at a realistic price, Manchester Airport take advantage of a comprehensive service which starts with design and artwork and includes photography, airbrush art, computer generated graphics, showcase design, acrylic and flexface panels, neon features and even 3D modelling.
5.6 Agency Terms: just like outdoor… but mostly indoors
In business terms, advertisers, agents and independent media buyers will find that Airport Advertising (Europe) Ltd acts just as any other outdoor contractor. Not only does Airport Advertising (Europe) Ltd offer commission, flexible packages and on-going site maintenance but also a wider range of opportunities than you'd expect to find in the average outdoor campaign. Contracts can be offered to suit any campaign – long or short term – with creative combinations of available promotional facilities, including sponsorship. The other significant difference is in the ambiance and evocative atmosphere of this unique promotional facility… an ambiance rarely found in the High Street or any Shopping Mall.
6. Conclusion
Few people enjoy change. In order to implement change and still retain friends, Manchester Airport has developed unrivalled skills in master planning and forecasting. From the inception and implementation of long term development plans; through advice on land use planning and the public approval process; to external communications strategies, car park demand forecasting, ground transportation service, air traffic forecasting, land use strategy …all the way to government and legislative level .
After a long legal battle work has started on a second runway which will help boost traffic in the next century and further the airport's ambitions of becoming the Heathrow of the North.The Airport is fundamental importance to the economic vitality and competitiveness of the north of England and to the direct and indirect creation of employment opportunities If it can maintain its level of service and friendly attitude among this welter of activity it will retain the respect of those who voted for it and the gratitude of everyone.
Passengers through out will double from the current 15 million passengers a year to nearly 30 million by 2005, with a corresponding rise in the Airport workforce from the present 14.500 to 30.000 in the same time frame. This significance will only grow as the Airport itself expands.
As the wise men say, if you wish to move a mountain you do so a stone at a time. Manchester Airport has moved those stones, climbed those mountains, reachedseveral summits in detail and also with a broad vision.