The Memoirs of Guibert of Nogent – Literary Analysis Essay Sample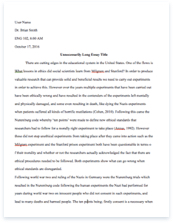 Pages: 10
Word count: 2,524
Rewriting Possibility: 99%

(excellent)

Category: poet
Get Full Essay
Get access to this section to get all help you need with your essay and educational issues.
Get Access
Introduction of TOPIC
Introduction
Guibert read widely and as a young man admired the classical Latin poets, especially Virgil and Ovid, who influenced his literary style. He developed an interest in theology and wrote prolifically on issues of liturgical practice and Christian faith. He was a conservative commentator in the tradition of Pope Gregory the Great. His work shows a fascination with sins of the flesh, sexual purity and bodily cleanliness, and visionary experiences. His memoirs reflect a nascent national pride. Guibert's histories represent an intensely moral perspective and incorporate numerous literary and moral embellishments in support of his theological standards. His works reflect the complex and challenging political, social, and theological environment of the twelfth century.
Motives and Thoughts
In the memoirs of Guibert of Nogent (c. 1064-c. 1125), we see a rare child's-eye view of maternal abandonment. Guibert's hagiographic account of his mother, modeled on Augustine's portrait of Monica, blends the adult son's admiration with the aggrieved child's still-smoldering anger. A noblewoman, Guibert's mother was married as a girl and had such a "fear of God's name" that she remained virgin for the first three years of her marriage, leading her husband's kin to speak of bewitchment and divorce. But the union was finally consummated as the unnamed lady "submitted to the duties of a wife," thereby opening herself "not so much to endless misery as to mourning" for the sins of her offspring.[1] Guibert was her youngest and last surviving child, born only months before her husband died. She labored, as he writes, "almost the whole of Good Friday in excessive pain of childbirth (in what anguish, too, did she linger, when I wandered from the way and followed slippery paths!)"[2]
This agonizing childbirth, synchronized with Christ's Passion, set the stage for the new widow's life as a mother of tears. Refusing a second marriage, she waited until Guibert was twelve before entering a monastery. At that time, he recalls, though I did not lack for the necessities of food and clothing, I often suffered from the loss of that careful provision for the helplessness of tender years that only a woman can provide. As I said, although she knew that I would be condemned to such neglect, yet Thy love and fear, O God, hardened her heart. Still, when on the way to that monastery she passed below the stronghold where I remained, the sight of the castle gave intolerable anguish to her lacerated heart, stung with the bitter remembrance of what she had left behind. No wonder indeed if her limbs seemed to be torn from her body, since she knew for certain that she was a cruel and unnatural mother. Indeed, she heard this said aloud…tenderness would then have been her ruin, if she, neglecting her God, in her worldly care for me had put me before her own salvation. But 'her love was strong as death,' for the closer her love for Thee, the greater her composure in breaking from those she loved before. [3]
Feeling bereft and angry, Guibert took to a rowdy life, mocking church and studies, until his mother grew alarmed enough to place him in a monastery, where he became a devout novice but was still plagued by nightmares. Though vividly remembering these youthful torments, Guibert as an adult approved of his mother's choice, since he had adopted the same monastic values. He may have felt that she was a "cruel and unnatural mother," but he believed it was God who had hardened her heart, for her own good and ultimately for his. By emphasizing her grief at their separation, he was able to preserve his sense of being a loved child while highlighting the depth of his mother's sacrifice, and therefore her holiness. Guibert's memoirs also introduce a third topos linked with the maternal martyr — that of the prodigal son. The youth in Christ's parable abandoned his father; this youth is abandoned by his mother, but responds similarly by "squandering his property in loose living" ( Luke 15:13) until, saved by the same mother's prayers, tears, and example, he repents and makes a good end.
Signs of Gregorian Reform
A sermon-within-a-sermon are familiar themes of the Gregorian reform. Not all who have received baptism and confirmation are members of the body of Christ, but only those who usefully serve within it. Guibert develops an elaborate tropological interpretation. The Ammonites are those who actively engage in evil deeds, while the Moabites are those who fail to do good. The ten generations represent the total made up by baptism in the threefold name of the Trinity, and confirmation, in which the seven gifts of the Holy Spirit are bestowed. Despite apparent participation in the sacramental life of the Church, those who remain useless are not members of the body of Christ, but dead and ultimately to be cut off. Guibert's time neatly bracketed the decades in which the second wave of Gregory VII's reform pushed ordained Benedictines out of public ministry and back into cloistered observance of the Rule. Guibert's memoirs represents one young man's coming of age as a cleric, but also serves as evidence for a monk's ability to preach to any audience, secular or monastic. Guibert recognizes the difference between the external uniformity of liturgical function and the interior or spiritual qualifications necessary to preach with integrity. Only spiritual integrity guarantees the confidence with which to make a persuasive presentation.
Spiritual integrity by itself is not enough to make a competent preacher. Guibert argues for expert knowledge of Scripture in its multiple senses, balanced by understanding of self and of the natural world. Self-understanding is explored in terms of
the struggle against vice, from which only the veteran miles Christi emerges as an authoritative and
persuasive voice. Understanding of the natural world, meanwhile, enriches the study of Scripture, as the very natures of things provide new and so also attractive allegorical and moral interpretations of things named in the sacred text. Ultimately, the goal of the preacher in Guibert's generation is the reform of morals, and to this end a new emphasis upon the moral sense of Scripture must replace the allegorizing of the Fathers. Nothing that the new Scholastic theologians know of Scripture is inaccessible to the monk, Guibert seems to say. No aspect of the interior struggle for perfection is unknown in the monastery. Even the natural world is recognized as a worthy object of study. In a world, therefore, where there is such need for preachers. Surely all who are qualified should be allowed to serve.
At a time therefore when there were no establishments for monks except in the oldest monasteries, new structures were begun everywhere . . . In villages and towns, cities and castles, and even in the very woods and fields, there suddenly appeared swarms of monks spreading in every direction and busily engaged, and places in which there had been lairs of wild beasts and caves of robbers resounded with the name of God and the veneration of the saints. [4]
The truth of this contemporary description is confirmed by a great abundance of evidence. At no other period in the history of the church has there been so rapid a growth in the number of monks, the variety of forms of monastic life, and the scale of monastic possessions. In this whole process of rapid change there were three different but connected developments. There was, first, the growth of existing monasteries. One of these, the abbey of Cluny, enjoyed an expansion so enormous, and of so special a kind, that it has to be discussed as a second element in the monastic scene. Thirdly, there were varied groups which may be loosely described as 'hermits', which were seeking a different type of monastic obedience from the one which had become traditional. There were already many great monasteries in the eleventh century, with a long history behind them and large landed endowments. One of the most famous of all was Monte Cassino, to the south of Rome, where St Benedict himself had lived, and which was described as the head and beginning of all monasteries. The disorders attendant on the collapse of Carolingian government had been a time of trouble for many of these houses; the number of monks had fallen, and the estates suffered from the aggression of nearby laymen. The eleventh century saw an increase in the size of most communities, sometimes a very large one. We know, for example, that Monte Cassino had about 100 monks at the beginning of the century and 200 in 1071.
Monastic life in Guiberts lifetime and changes
Guibert was promised to the Church as an infant. His early life was spent with his widowed mother whose attitudes regarding the body molded his character. He was educated at home by a tutor until around the age of twelve and had little contact with either siblings or contemporaries. Although connected by blood to aristocratic families, he was isolated as a child, under the primary influence of his mother and tutor. As a young adolescent, he entered the monastery of St.-Germer-de-Fly where he began to prepare for life as a monk. He dedicated himself to study and writing and was encouraged by Saint *Anselm of Bec (later of Canterbury), a frequent visitor to St.-Germer. Guibert began to consider the role of the mind and contemplation in theology. His commentary on Genesis reflects the influence of this concern. For the next twenty years, he remained a monk at St.-Germer, writing numerous commentaries, histories, prayers, and other works. In 1104, he was offered the abbacy of the small Benedictine house of Nogent-sous-Coucy, where he wrote his most famous works: Gesta Dei per Francos, a history of the First Crusade; De vita sua, biblical commentaries, a tract in praise of the Virgin and her miracles; and De pignoribus, a treatise challenging the legitimacy of relics. He also engaged in technical debates against both Jewish and Christian opponents regarding articles of the faith.
The medieval church in its years of fullest development depended heavily upon learning. Its theology was sophisticated and its administration shaped by skilled canon lawyers. This is particularly striking in view of the fact that in 1050 the level of learning was low and good education available to very few. Large monasteries needed a school for the training of their monks, and might open it to favored pupils from outside or supplement it with an external school designed for students outside the community. Other major churches were required by Carolingian legislation to provide instruction, and in practice they had at least a song school designed to train boys to sing the service. Before the twelfth century, the word schola meant a choir rather than a school in our sense, and the training was often in the hands of the precentor, who was in charge of the music.
The requirement of the Council of Rome in 1078 that bishops should provide for the teaching of letters in their churches and supervise the care of their ornaments emphasized the link between education and liturgy. In Germany the emperors had encouraged the development of cathedral schools, and by 1050 such schools as Liège, Bamberg, and Magdeburg were the recruiting-grounds of the next generation of canons, and therefore of bishops. Henry III was a noted champion of these centers; indeed, he drew all his bishops from this source. The Augsburg annalist noted succinctly that in Henry's time there was most famous study everywhere. In smaller towns it is unlikely that teaching was available other than from the parish priest, whose efforts would be directed (if he possessed the modest skill required) to training boys to help in church. It was a system which made natural the hereditary benefice, in which the son was trained up to follow his father's business.
There were indeed monasteries and cathedrals with fine libraries. Fleury on the river Loire and Reichenau and Saint-Gall in southern Germany were literary and artistic centers, and the activity of learned abbeys and their external schools kept the Meuse valley in the forefront of European culture. Even at its best, however, monastic writing in the eleventh century showed the marks of a nonspeculative education. There were hymns, lives of saints, and annals in abundance, but not much serious theology or philosophy, whose absence from a Christian culture may be unexpected to the modern reader.
Outside the monasteries, it was even more difficult to secure an advanced education. At times an outstanding master would emerge, such as Gerbert of Reims in the late tenth century or Fulbert of Chartres in the next generation, and Fulbert had a large group of pupils who later became heads of schools or scholastici. It has been suggested that Italian cities still possessed schools under lay masters, and it is at least true that cathedrals such as Milan and Pavia provided teaching to quite a high level. The core of their training was rhetoric, the art of public speaking, but it included a considerable amount of law and a good knowledge of the classics.
As against these rather frail beginnings, rapid progress took place from the second half of the eleventh century. There was a general improvement in the level of literacy among the clergy. Abbot Guibert of Nogent, writing about 1115, reflected on the change which he had seen:
A little before that time, and still partly in my own time, there was a great shortage of teachers of grammar. Almost none could be found in towns, and scarcely any in cities; and those who could be found were slender in knowledge, and were not even comparable with the wandering scholars of our own day.[5]
Works Cited
Guibert of Nogent. A Monks Confession: The Memoirs of Guibert of Nogent. Translated with an introduction by Paul J. Archambault. University Park: Pennsylvania State University Press, 1996.
[1] Guibert of Nogent, Autobiographie I. 12, ed. E.-R. Labande (Paris, 1981); trans. C. Swinton Bland and ed. John F. Benton, Self and Society in Medieval France (New York, 1970): 64, 67.
[2] GuibertI.3; Labande 16, Benton 41. The hyperbolic Latin reads, "Totam ferme quadragesimam sub nimii doloris insolentia parturiens mater exegerat."
[3] Labande, Benton
[4] Guibert of Nogent, De Vita Sua, i.11 E.-R. Labande (ed.), Autobiographie ( Paris, 1981), 72
[5] Guibert, De Vita Sua, i.4, ed. E.-R. Labande, 26.