The movie japanese cinematography Essay Sample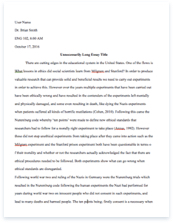 The whole doc is available only for registered users
OPEN DOC
Download Essay
A limited time offer!
Get a custom sample essay written according to your requirements urgent 3h delivery guaranteed
Order Now
The movie japanese cinematography Essay Sample
Story "kita-kita" from spring films and viva films directed by sigridandreabernardo. Alessandra de rossi as lea and empoymarquez as tonyo. kita-kita is shortened tagalog for "nakitakita" and "i saw you" in english.In this story alessanra is the beateous lea and empoymarquez is tonyo ,the one who has a face only a blind person can love, mix them up in accidental ways. At first place you will see that the story was a little bit boring because their are only two main characters in the story there is no other supporting characters just like "that thing called tadhana".but in the middle part of the movie you will recognize the importance of each other of the characters in the story you will see that in the middle part of the movie they well fall in love in each other but i dont think that the girl have a feeling to a boy because she is blind.
The movie is shot in sapporo japan the cinematography is very nice and realistic the director was also good because she know when the camera zoomand when the camera close up.The story is very unique to other movie that I've watch because in this movie you will see that the theme of their story is very peaceful you feel like they have no problems but deep inside they have so many pain they endured.It feels like indie but it is actually a feature film.
Sans the gloss,you wonder how it feels like to be temporariliy blind then have your eye sights back "to see and feel the difference".The sequence where Lea(alessandra)blindfolds herself and revisit the places both used to go punctuates the narrative in one calming visual experience.it is powerfully quiet and divine There is a little bit comedy beecause of empoy. There were part of the story were it forward from present to past and it is very unique because there are only few movie who have this scene and one of that is this story. It is very heartwarming because empoy died when alessandra de rossi can see again.The two characters in the story acted very well and empoymarquez amazed me because i have no idea that he can acted in different genre not just comedy only. Reality of life shown in the movie not just love but also importance.
This movie touches the heart of the viewers.It shows the power of importance,acceptance and love.the movie realize to the viwers that all of things in this world is very importance so as long as they are exist in this world dont ever waste the chance to show the love to them and be them a priority because life in this earth is very short we not even know when will we be lost so as long as we have them give them your full efforts,support,and the most important is love.
Problems began to arise after Vêtements Ltée, a chain of men's clothing stores implemented new incentive systems. Store managers receive bonuses in addition to their annual salaries that are based on the store's sales, appearance, customer satisfaction levels and other performance measures. Sales employees receive commission in addition to a fixed salary.