The Muenster Pump Company Essay Sample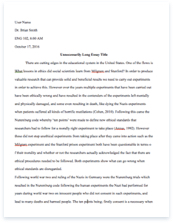 The whole doc is available only for registered users
OPEN DOC
Download Essay
A limited time offer!
Get a custom sample essay written according to your requirements urgent 3h delivery guaranteed
Order Now
The Muenster Pump Company Essay Sample
1. MAJOR FACTS:
The Muenster Pump Company has manufactured high quality agricultural pumps for over 40 years. The company's only plant is located in the small Midwestern city of Muenster. The company is Muenster's largest employer.
Bob Dorf, president of the firm, is the grandson of the founder, Emil Doff. Bob and his family, along with key personnel, live in or near the city. Cordial relations exist between the firm and the city fathers Since its founding, the company has always been as self-sufficient as possible. Shortly after setting up business, Emil Dorf had established a foundry to cast pump housings and related items. The foundry provides virtually all of the required pump housings. Bob Dorfs cousin, Terry, is the supply manager for Muenster Pump. Terry is an aggressive and conscientious supply manager. She has reduced material costs from 60 percent of cost of sales to 50 percent in the two years since she assumed responsibility for purchasing Union Foundry is trying to sell Muensters pump housing for cheaper than Muenster can make them Union will sell the housing which is 60% of Muenster's housing need for $90 FOB Muensters foundry it costs $180 to make the same housing
Nowhere for foundry employees to work at if foundry closes
2. MAJOR PROBLEMS:
The Muenster Pump Company wants to maintain or increase profits by reducing production costs. Whether to continue making in-house or to buy outside the cast pump housings for the agricultural pumps. What are the financial benefits of outsourcing vs continuing to make it, Does the Union foundry housing meet the same quality maintenance standard, Muenster will not have the same response time to new requirements if they outsource Whether or not to dismiss 16 local people who you have no other jobs for 3. SOLUTIONS:
Do Not Outsource but Investigate for Muenster's use the new casting developments used by Union Foundry The Muenster Pump Company can continue to operate exactly as in the past The Muenster Pump-Company can buy the cast pump housings from Union Foundry and close its own foundry, laying off the foundry workers. The Muenster Pump Company' can buy the cast pump housings from Union Foundry and close its own foundry, but keep the foundry workers and retrain them. The Muenster Pump Company can buy the L-1012 cast pump housings from Union Foundry, which is 60 percent of its housing requirements, and keep its foundry to make the other 40 percent. It can use the foundry's unused capacity to do subcontract work for other firms. 4. IMPLEMENTATION:
We are going to investigate the new casting developments used by Union Foundry. We will create a cross-functional team (upper management, production, finance, operations, etc.) to research the new developments and ascertain the costs involved to upgrade Muenster's foundry to these new casting techniques. We are going to buy several of the new pump housing and test their quality to ensure that it would meet our standards. If our product is higher quality, then there is not an issue and we can look into incorporating some of the new techniques with our old ones, to see if we can produce a higher quality cheaper product. We are going to create a team to figure out the actual cost involved in not only the 60% of the business that Union could replace, but the cost in the loss of the foundry if we close it down. Where are the other 40% of housings coming from, are they cheaper, what is the ramp up cost if we have to go back to making our own, community impact, cost of rapid response, etc. Have someone look into sub-contracting the foundry out with the 60% time they would have and see if the increase in revenue due to the contract would make the out-sourcing a profitable business while still meeting the quality and time needs