The Negative Impact Of Rap Music On Today's Youth Essay Sample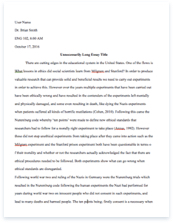 The whole doc is available only for registered users
OPEN DOC
Get Full Essay
Get access to this section to get all help you need with your essay and educational issues.
Get Access
The Negative Impact Of Rap Music On Today's Youth Essay Sample
Backing the 1950's when rock and roll hit, concerns grew that it would have effects in the youth of that era because of its lyrics. This same fear is real in the 21st century, with criticism now being directed towards rap. It has been established that rap music promote among others violence, drug and substance abuse, deviant sexual activity, aggression, homicide and bigotry (King et al., 2008). This has seen rap music stir a feverish debate among artists, recording companies, censorship groups, parents and the government.
There is a lot of controversy surrounding the impact of rap music on the youth of today, mostly on its lyrics about drugs, sex and money. Unfortunately for society, the youth idolize and more often than not, emulate these rappers. Sex contributes largely to the rap music theme with some rappers portraying sex as a violent and abrasive thing while others glorify sex. Ironically, at one point the word 'Nigga" was considered derogatory for black Americans and was avoided at all costs. Now, it is more than common place, with even non black American individuals using it as a form of greeting. Women are branded as 'Bitches and Hoes' and more often than not under the direction of a pimp.
In the early stages of rap music development, it was seen as a way of life, a culture that represented the beliefs of a people. The objective was noble and sought to express grievance and bring people together. The 1989 'Parents Just Don't Understand' hit by Will Smith was one thing, even the Lil' Bow Wow introduction of 2000 was tolerable. However, the new generation has taken the buck a bit too far by taking rap lyrics too literary and loosing a distinction between reality and fantasy. This has seen the rise of objectification of women, disrespect of authority and the santity of life. Master P has for example, indirectly of otherwise caused millions of impressionable turn to turn to drug trafficking and violence as a way of life because he has mad it "so cool." You know that a society is doomed when a self proclaimed seven time felon goes by the name T. I. T.I sings that "Seven-time felon, what I care bout a case man." in his 2004 hit as a boast that being taken to court is not a big deal. The 'Snow Man', snow representing cocaine, is considered a role model. 50 cent is the world's most known rapper and a shinning example of the glorification of guns, sex and drugs. He has remarkable influence on how today's impressionable youth dress and choose to express themselves. They go out of their way to for example but expensive clothes that 'represent' and invest in grills; a set of jewelry that is worn in the mouth!
The gangster rappers also create music videos that have the same retrogressive effects, if not more. It was established that youth who spend time watching the sex and violence infested music videos tend to practice these rappers in real life. A recent study of 522 black girls aged between 14 and 18 and are from lower socioeconomic backgrounds showed that the girls who watched gangster rap videos are more likely to engage in multiple destructive behavior. This was particularly alarming because there was an association among deviant behaviors. The study showed that these girls were over 2.5 times likely to get criminal records, have multiple sexual partners and get sexually transmitted diseases, abuse alcohol and drugs and more than likely hit a teacher.
Young women are more disposed to accepting abuse and subordinate sexual treatment as women within rap circles are portrayed as trophies and sexual objects, with the males holding all the power. This more linked to watching rap videos rather listening to rap music. The case is worse for males as demonstrated by a social experiment. Young males who had limited prior exposure to rap music were grouped and exposed to lyrical and non lyrical forms of rap music after the experiment it was established that although their prior attitudes towards women remained unchanged, the males were more inclined towards the expressional of their adversarial sexual desires. This has a demonstration of the unprecedented rise in violence during trans-gender relationships (Johnson et al.,1995).
Social studies have demonstrated that youth with suicidal and homicidal tendencies were of Caucasian origin and came from dysfunctional families (King et al., 2008). There was a direct correlation between rap music's destructive themes and antisocial behavior, increased sexual immorality, juvenile delinquency and poor school performance. Rap music has encouraged materialism as these rappers are the perfect picture of affluence and flashy lifestyles. The impressionable youth are therefore inclined to materialism and get the impression that this desire can be achieved through gang crime rather than academic pursuits. Rap music has been blamed for an increased rate in adolescent suicide due to its toxic influence. Non violent rap music has also been cause for negative moods such as depression, sadness, anxiety, anger and nervousness.
The correlation between the race of the artist and the musical genre has many a times been stereotypical. Rap music has often been associated with black males from hard life backgrounds who have beat insurmountable odds become successful. These stereotypical rappers have many a times been to jail for correction purposes and have associations with drugs and substance abuse. These individuals tend to dress a certain way and may have suggestive graffiti on their clothing. Youth will thus engage in the violent depictions because of the dress style and social preferences of the rappers (King et al., 2008). There have been implications to the effect that it is not the lyrics of the rap songs that have the negative effects but indeed the race of the rapper. Rap music has been associated with verbal aggression which is fuelled by explicit song lyrics.
However, it is without a doubt unjustified to blame rap music for all the social misdemeanors being witnessed today. While it is true that many rap lyrics and videos are especially explicit in their gangster and sexual themes, it is also equally important to conduct due investigation into the family structure and parenting strategies that these youth are from. Today's parents have failed in taking a front seat in the upbringing of their children. While providing financially, parents have forgotten to take a look, in depth or otherwise, into what their children are being exposed to. Rap music in not the only form of entertainment that glorifies social ills; movies and indeed other genres of songs are doing a good job at it ruining the futures of today's youth (Kirchheimer, 2003).
REFERENCES.
Johnson et al. (1995). Differential gender effects of exposure to rap music on African American adolescents' acceptance of teen dating violence. Last retrieved from the World Wide Web on 8th August, 2008 from
 http://72.14.205.104/search?q=cache:42Tltam-h70J:findarticles.com/p/articles/mi_m2294/is_n7-8_v33/ai_17895695+effect+of+rap+music&hl=en&ct=clnk&cd=10&gl=ke&client=firefox-a
King Samantha et al. (2008). Effects of Rap and Heavy Meal lyrics on Adolescent behavior. Last retrieved from the World Wide Web on 8th August, 2008 from http://clearinghouse.missouriwestern.edu/manuscripts/325.asp.
Kirchheimer Sid (2003). Does Rap Put Teens at Risk? Last retrieved from the World Wide Web on 8th August, 2008 from http://72.14.205.104/search?q=cache:iwpKnAt-lKQJ:www.webmd.com/baby/news/20030303/does-rap-put-teens-at-risk+effect+of+rap+music+on+youth&hl=en&ct=clnk&cd=2&gl=ke&client=firefox-a