The 'Object of Rotary' In My Community Essay Sample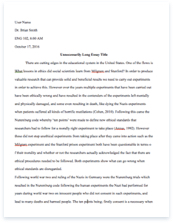 The whole doc is available only for registered users
OPEN DOC
Download Essay
A limited time offer!
Get a custom sample essay written according to your requirements urgent 3h delivery guaranteed
Order Now
The 'Object of Rotary' In My Community Essay Sample
The object of rotary is "Service Above Self" which is also the club's motto. Rotary is a national channel of individuals who long to make a difference. It is a volunteer non-profit organization. Rotary consists of business professionals and community leaders that volunteer their time, and resources to remedy vital community needs, and has more than 1.2 million members worldwide. There are over 34,000 Rotary Clubs around the world, and their main objectives are peace and conflict prevention/resolution, disease prevention and treatment, water and sanitation, maternal and child health, basic education and literacy, and economic and community development. The object of rotary in my community consists of the same values as the national leader. They have outreaches for all ages. For newborn babies and infants medical equipment is donated to hospitals. There are numerous projects for children including, Rotary Oceania Medical Aid for Children (ROMAC), Project Literacy, and Circus Qurkus. Mentoring, networking, and personal development is available for adults. Seniors can participate in Aged Care: Little Sisters of the Poor, Rotary Club chartered Probus Clubs, and Community Centre dance and tea.
There is a broad spectrum of areas where any age bracket can make a change. For example, drilling water wells, eradicating polio, can food drives, social service donations and events, and the Rotary Friendship Exchange (RFE). But perhaps the most significant outreach my Rotary has is geared toward teenagers and youth. There are many high school scholarship opportunities, like essays and speeches, National Youth Science Forums (NYSF), sponsorship youth development programs, the Model United Nations Assembly (MUNA), Rotary Youth Driver Awareness (RYDA), and the Overseas Group Study Exchange (GSE). Along with these there is the International Youth Exchange (INTERACT), which I am actually a member of at my high school.
Interact is a service organization for young people that fosters leadership and responsible citizenship. They perform community service projects and share the abundant blessings we have with the less fortunate of the world. Rotary Youth Leadership Awards (RYLA) is another service avenue open to teens. RYLA is a leadership training program that breaks students out of their comfort zones and encourages service above self. RYLA gives students that confidence to spread their ideas of impact to their community and world. In addition to all of these outreaches, Rotary also has a workshop called "Choices" for teens. It is an interactive decision-making workshop that empowers teens to achieve academic success in pursuit of their career and life aspirations.
Rotary provides an infinite amount of opportunities for citizens of all ages to get involved and make a change. It has been an asset contributing to the thriving of our community, community leaders, business professionals, and citizens. It has created a network of giving, sacrifice, knowledge, work ethic, volunteering, and friendship. A web of aid and resources has been sent overseas to less fortunate locations. Rotary club's effect in my community is beyond positive and will greatly affect future generations to come.