The Olympic Games Essay Sample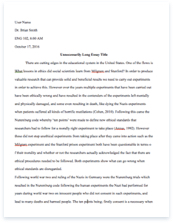 The whole doc is available only for registered users
OPEN DOC
Pages:
Word count: 331
Category: olympic
Download Essay
A limited time offer!
Get a custom sample essay written according to your requirements urgent 3h delivery guaranteed
Order Now
The Olympic Games Essay Sample
The Olympic Games is important to Chinese government as it is a form of international recognition of China's progress in the recent years. It also wants to use the games to show itself as an upcoming super power of the 21st century. As a result major transformations have been undertaken in Beijing. These include demolishing structures deemed inappropriate for the city, evicting those seen as daunting its image of the city, construction of new roads, railways and an airport. It is also constructing, new hotels, offices and retail centers all this at financial cost estimated at US$40 billion.
Despite all these major transformations its image has been daunted by issues like the independence of Tibet; worsened the worldwide protests that have marred the Olympic torch relay and its human rights records. China has tried to improve its image and impress investors through strategies like hiring a top American public relations agency; the public relations firm Hill &Knowlton  to help improve its perception from the west and to help in pre-games public relations strategies. It has also improved its ICT sector by increasing Internet access, mobile phones are also available, more foreign visitors are allowed in china and Chinese people are also allowed to travel to other countries. It has been trying to suppress demonstrations. It has also tried to promote peace and stability in the Tibet region by working with its leaders. It has also given more money to Tibet to help in the standards of living. It has given opportunities to sponsors to participate in the Olympic Games with the intention of retaining them after the end of the Olympic Games. It is also using television marketing. International companies have also been allowed to open up new businesses in china due to the expanding economy and large population. These companies are using Olympics to promote their brands. 
Reference
Olympic Games 2008. Last retreievd for the World Wide Web on 12th April, 2008 at www.bbc.co.uk/