The Palace of Versailles Essay Sample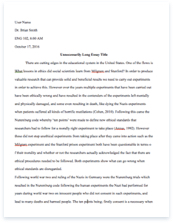 The whole doc is available only for registered users
OPEN DOC
Pages:
Word count: 263
Category: france
Download Essay
A limited time offer!
Get a custom sample essay written according to your requirements urgent 3h delivery guaranteed
Order Now
The Palace of Versailles Essay Sample
The Palace of Versailles is located at Versailles, France, and was built in 1631 in the order of Louis XIII. It has served as the royal palace and numerous other purposes. It now serves as a museum of French history. Versailles is a Chateau which in French means, castle. It started as a hunting lodge built for King Louis XIII in 1624. Louis XIV (The Sun King) built Versailles to be his home. To Louis XIV, a magnificent palace was a must for royal life. All of the kings and nobles had to have wonderfully decorated palaces, with beautiful paintings, ballrooms, and expensive furniture. In order for Louis XIV to have such a wonderful palace he hired an architect names Le Vau and a painter/decorator named Charles le Brun. These two men made plans to build a palace that would, including gardens, cover a total of 37,000 acres.
Over the period of time that they built the palace, 400 new sculptures were added along with 1,400 fountains. (Still that was not enough for King Louis XIV). The court of Versailles was the center of political power in France from 1682, until the royal family was forced to return to the capital in October 1789 after the beginning of the French Revolution. Versailles is therefore famous not only as a building, but as a symbol of the system of absolute monarchy of the Ancien Regime. The gardens of Versailles remained unchanged until the time of Louis XIV. Louis XIV paid special attention to the gardens and took much care of them.