The Potential of Online Educational Tools: Moodle and YouTube Essay Sample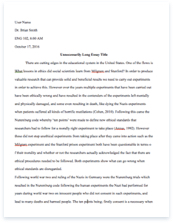 The whole doc is available only for registered users
OPEN DOC
Download Essay
Get Full Essay
Get access to this section to get all the help you need with your essay and educational goals.
Get Access
The Potential of Online Educational Tools: Moodle and YouTube Essay Sample
Introduction
Educational technology had been receiving a healthy amount of attention in the 21st century. Information remained to be valuable to the public and more ways had been created in order to share, obtain and create it. Moodle and YouTube were only two of a wide range of tools that could be effectively used for multimedia approaches to education. These two stood out because of their advantages in terms of accessibility, user-friendliness and potential for information sharing.
The group recognized certain weaknesses and struggles in working on this project. However, in order to rise above the confusion and the mistakes, the group came together to discuss what was missing. The group discussed the possible solutions as they agreed and decided on a mode of action collectively.
Moodle and Education
            The recent years had witnessed the birth of different Web 2.0 sites that had been created to provide users the latest in cutting-edge tools when it came to technology. This tools enabled collaboration with peers using the Internet for whatever purpose they may have (Connors & Dominesey 2007, p. 321). Such innovative technologies had offered teachers as well as students to engage methods that could make them more motivated and learn in a more exciting manner in the 21st century.
Moodle was described as a course management system for online learning (Brandle 2005, p. 16). It was an acronym that stood for "Modular Object-Oriented Dynamic Learning Environment. The word Moodle had become a term in itself. It was also synonymous to a software package that was designed to help educators with the creation of quality online instruction.
Moodle was created because of Martin Dougiamas. He was a former WebCT administrator with postgraduate degrees in Computer Science and Education (Brandle 2005, p. 16). The program was based on socio-constructivist pedagogy. The goal would be to provide a set of tools that would support inquiry and discovery-based approach to online learning. It was designed for the creation of environment allow for collaborative interaction among students as a standalone or in addition to conventional classroom instruction (Brandle 2005, p. 16).
Moodle held the advantage from being developed as an OpenSource software project. It was entirely supported by a team of programmers as well as the user community. The project was also made available free of charge under the terms of the General Public License or it has no licensing cost attached to it. Thus, it could be accessible to anybody. This was seen to be opposite the commercial softwares such as Blackboard and WebCT wherein licensing fees had already skyrocketed in the recent years (Brandle 2005, p. 16).
Moodle also ran without any modification needed on Unix, Linux, Windows, Mac OS X, NetWare and other systems that support PHP  (HTML-embedded scripting language) (Brandle 2005, p. 16). Data stored in Moodle were in a single database. MySQL and PostgreSQL were best supported by Oracle, IBM DB2, Microsoft SQL and so on (Brandle 2005, p. 16).
Beginners could rely on features that would enable them to automate the traditional classroom activities (Brooks-Young 2006, p. 28). Examinations and announcing as well as collecting homework or activities could be some sample activities. These could only be considered as the sample of the capabilities that this program could provide.
 The more advanced users could utilize features that would propel collaboration and peer assessment. Moodle could also provide the avenue for active forums wherein users could seek technical support and propose new program components (Brooks-Young 2006, p. 28).
These things could include podcastings and grade listings.
However, even if the Moodle software was free, there were still significant costs that were associated with the implementation of the software. Moodle was considered server-based. It meant there was some local server wherein the software could be installed, as the storage space would be purchased from a vendor.
Every user needed to undergo training as well as ongoing support. Such training and support could be provided for by a staff member or consultants that required fees as well. Even if maintenance were minimal, upgrades were also required to enhance the capabilities of Moodle.
While society was still getting used to getting along with the Internet and electronic mails, Web 2.0 technologies was seen to be changing the playing field of education already (Mills 2007, p. 8). These technologies were not really concerned about software or hardware. Rather, they were more concerned with practices of collaboration and sharing of information through self-publishing as well as gathering collective intelligence from the users to generate information and solve problems (Mills 2007, p. 8). These had been creating huge approach changes in how educators and students use information.
YouTube and Education
            Presently, school districts would not only provide their students Internet access but they also expect their students to perform educational research and complete assignments via the World Wide Web (Losinski 2007, p. 50).
            YouTube.com could be considered as the biggest and fastest growing online video community. As a website that provided online video-sharing capabilities, there had been extensive growth for this network. It provided free online video-streaming services.
It was created in the middle of February 2005 by former PayPal employees (Hopkins, 2006). Chad Hurley, Steve Chen and Jawed Karim worked at the payment service that was sold to eBay in 2002. They were rich from leaving PayPal and decided to start a possible database venture.
There was great difficulty during that time to find and watch videos online of Janet Jackson's accidental at the Super Bowl show as well as the videos of the winter's tsunami. Karim proposed to Hurley and Chen that they created a video-sharing site (Hopkins, 2006). As they agreed, they divided their work based on their skills for interface and logo and other technical duties to make the site work.
            YouTube used Adobe Flash technology to display different user-generated video content that ranged from TV and movie clips, music videos, videoblogging as well as a lot of short original videos. The company revealed in July 2006 that there were over a hundred million videos that were being watched each day. In June 2006 alone, there were 2.5 billion videos that were watched as 50,000 to 65, 000 videos were being added each day in 2006 (Yen, 2008).
            One of the proofs of the social impact of this website with a guitar cover performance of Pachelbel's Canon. It started as an anonymous person who recorded this cover with his electric guitar in his room. It received so much attention from the public and after millions of views New York Times revealed his identity as Jeong Hyun Lim, a 23-year old from South Korea (Heffernan, 2006).
            YouTube was seen to be the avenue for creativity. Different users get to interact with people from all over the globe. Different cultures, interests and art could be found in this community. It could be considered one of the most potentially creative and visual modes for teaching if utilized seriously by the educators.
            The traditional classroom instruction could be replaced or enhanced by multimedia usage wherein online learning would be applied (Godwin-Jones 2007, p. 8). This approach could provide students with a wide and more enriched view of the world around them. Teachers could provide them a more interactive and visually supported view of the lessons. It could also provide the motivation for them to be more proactive in their studies. YouTube presently have a wide population of young people who were members of the community.
Users could use YouTube to learn and study lessons and be tested via Moodle programs.  YouTube widely benefits the students because of its availability. In terms of the access students have to it, it could easily be logged in to. Even non-members of the community could access numerous videos from the site. There would also be a wide range of information from the different videos that were available and user-uploaded.
            Teachers could upload their own videos via this website or refer their students to other user-uploaded videos. YouTube provided a wide-range of material that could be used by students of different subjects.
Rationale
            Teachers and students must be exposed to the potentials of YouTube as an educational tool. There existed a wide range of possibilities that is available via this online community. YouTube is a viable educational tool because of the different benefits it could offer for free.
            YouTube provides easy-to-use upload pages wherein anyone could learn to upload videos. Teachers and students could also easily search for videos that could help them with any subject possible.
            The key to unlocking all of these benefits would involve gaining the knowledge for uploading and loading videos. There is a lot of information that could be accessed from this online community and educators must recognize this as a strong advantage.
            Web 2.0 and YouTube, viable online educational tools, would be presented as potential educational tools. Modes of usage as well as the benefits provide potential for a more advanced instructional approach.
            The students of the 21st century could take advantage of the possibilities of the information age (Hitt 2006, p. 28). The youth of today could not be prevented from going online and surfing the web. It would be about time to use this interest and inclination towards technology from the students in a different light. Educators must use this already existing interest in their advantage (Hitt 2006, p. 28).
            The use of technology and information technology must be permanently considered in the syllabus of the teachers in their lessons. It could keep the students captured and interested in learning. It shows that the teachers could also equip themselves with what was available to them because of technology and because of the Internet.
            Rather than keep the students in the old world of learning, teachers must grasp the possibility and recognize the positive power they could use technology with in terms of classroom instruction and learning (Hitt 2006, p. 28).
            Effective electronic tools were created by the expansion of possibilities offered by technology. The Internet expanded exponentially in the vastness of the web pages created to updating the information bank  (Godwin 2008, p. 12). Knowledge had never been presented in such a diverse manner. It was only practical to use these large amounts of data for learning; given storage and data processing demands were continuously being met.
            The education system must move forward as the world moved forward. It must utilize what is readily available even if it would seem to be unconventional. More than sticking with the traditional mode of education, teachers must look beyond the four corners of the classroom and see the bigger world of the Internet to offer the students the best education possible. This would make the students globally competent as YouTube was open to the world and used around the globe.
            It would be as if the educators were banking on a sure investment without having to release much capital. Everything is already readily available, the website, the information and the accessibility. The only barrier would be educating the teachers to realize that such a tool existed and to learn how to use this tool. Learning the usage of the tool actually seemed to be one of the easier parts of the job. After learning how to use YouTube, teachers and students could be exposed to a wide range of possibilities for learning.
            The information from this paper could provide input on how YouTube could be used as an educational tool. It could also provide different ways by which students could actually use this technology to enhance their learning method. It could also provide for them a more efficient manner absorbing information as well as researching for them. This could turn the education system around into a more competitive field of academics.
YouTube as an Educational Tool
            The accolade for biggest application for 2008 was sure to go to www.youtube.com as this site allowed members of the public to upload and share video clips with absolutely minimal hassle (Tarr 2008, p. 28). Users need not to be experts or computer geniuses in order to search, watch or upload videos via YouTube.
            Aside from this, it had already gained popularity from people from all walks of life. People had used YouTube to express themselves through video blogs or to show off their different talents through their self-made videos. There were numerous covers of songs from private individuals who get famous because of this manner of showcasing their talents.
            While in the past, educational materials were only limited to what was given to the schools, in accordance to its budget and availability, teachers could consider this site an absolute godsend (Tarr 2008, p. 28).
Teachers could search for any video of any topic and they could choose from a wide array of high quality clips from documentaries, feature films, music videos and other instructional materials that companies upload as well (Tarr 2008, p. 28). While other sites followed in the provision of multimedia tools for teachers on educational subjects, YouTube remained to be the first port by which teachers and students sought for effective multimedia content (Tarr 2008, p. 28).
Even if teachers and students could not download the clip, as YouTube offered video streaming wherein video clips run "live" from the web, there had been other application programs such as TubeTV.com that offered services wherein YouTube videos could be made downloadable.
There were also other websites such as www.keepvid.com wherein it could detect and save videos unto the computer's hard drive as well as www.leechvideo.com that provided a software application that does the same thing (Tarr 2008, p. 28).
The advantages of YouTube offered for it a case to be a viable and effective educational tool. It had been something that was widely available to the public. Anyone could access videos from this site. Teachers and other educators would not need to pay for websites or anything else for it to host the videos they would want to upload from the website. Users also did not need to pay for any fees to be able to access a rich range of video clips that could enhance learning on any given subject.
Teachers must consider using YouTube in their teaching methods because it engages students in such a manner that the usual classroom instruction of lectures and activities could not. Young people had always been very visual. This generation appreciates media more than ever. Teachers must use this appreciation and connection with students in order for them to relate the lessons better to these students.
Teachers could use videos of any kind to drive home their points. It would guarantee that students could really absorb what they wanted them to learn. As students could be affected negatively by media, teachers must make use of these alternative media in order to influence the students in an educational manner.
True education would be marked when students absorb what they learn. This could only take place when they were captivated enough by the instructional method. They learn lessons through audio-visual methods. YouTube videos offered the learning method that could suit the students' personality.
The diversity and richness of the videos that were provided in video were offered free and easily accessible to students and teachers. This would be enough reason to show how YouTube stood out as a powerful tool for instruction.
Using YouTube in Education
            Using YouTube as an educational tool in education stood out as the most promising path that must be explored. It offered so many possibilities for education in the school districts that there would almost be no disadvantage, except for stepping outside the box of conventional and traditional education.
            Video sharing in YouTube had already been popular among its young users (THE Journal 2007, p. 4).  It would be easier for the educators to assign homework and projects that involved researching information or finding videos that were related to subject matters. The Internet had always been the free option as well as the easiest to use as it reached over 20 million customers in a month (Haley n.d.).
YouTube had been considered as the fastest growing online video communities wherein teachers could have access to numerous instructional videos, documentaries, as well as feature films that they could not easily access in their own school libraries. It's also more convenient and faster to use because information was available at the teachers' fingertips.
            YouTube.com was also a popular platform wherein people upload original videos. The videos from YouTube ranged from hobbies and interests to educational purposes. There were a lot of videos that were done as school projects of their own versions of pieces of literature and the like.
            Teachers could assign their students a range of projects wherein they could upload their videos via YouTube. Since the website would not restrict any educational topic, teachers could do this for every subject they could think of. The possibilities for such student group activities could be endless. It could also promote a new level of creativity amongst the students.
            YouTube also served as free press (Bentley 2008, p. 41). Part of education would refer to developing the students' minds as they develop their own ideas about different things. Teachers could encourage their students to create web blogs about topics they talked about in class.  It would encourage them to freely speak about their thoughts and broadcast them to other users who could be interested and would even respond via video responses.
Students could also present shows that would showcase what they have learned in the course. Skits, talk shows, debates, and other video presentations were only some available options by which YouTube could be used. The possibilities could be considered endless (Wheeler 2007, p. 22).
            The group presented this in order to propose a competitive education tool that is YouTube. It was presented how it was easy to use this technology and how it presented a wide range of benefits for the teachers and the students when this was seriously considered as an educational tool for classroom instruction.  The group wanted the school to realize how viable YouTube would be in enhancing the efficiency of multimedia approaches. Teachers could easily teach themselves how to use this technology and soon require students to search and upload for videos that would enhance their lessons as an effective instructional method.
Bibliography
Brandle, Klaus (2005) 'Are You Ready to "Moodle"?.' Language, Learning & Technology Vol. 9, No. 2, p 16.
Bentley, Christopher. (2008, April 14) 'The Great Information Equalizer: The Internet Enables People to Easily Exchange Information, Communicate in Real Time, and Organize Their Efforts for Change.' The New American, Vol. 24, No. 8, p. 41.
Brooks-Young, Susan, (2006) 'Got Moodle? the Free, Open Source Program Enjoys Great Appeal among K-12 Teachers as It Allows Them to Get the Upper Hand on Course Management and Assessment,' THE Journal vol. 35, No. 4, p. 28.
Connors, Sean and Dominesey, Barb. (2007) '21st-Century Tools.' Phi Delta Kappan Vol. 89, No. 4, p. 321.
Godwin-Jones, Robert (2008) 'Emerging Technologies of Elastic Clouds and Treebanks: New Opportunities for Content-Based and Data-Driven Language Learning.' Vol. 12, No. 1, pp. 12+.
Godwin-Jones, Robert. (2007) 'Emerging Technologies E-Texts, Mobile Browsing and Rich Internet Applications.' Language, Learning & Technology Vol. 11, No. 3, p. 8.
Haley, Fiona (n.d.) "Tapping into YouTube: As More People Watch and Share Online Videos, YouTube Is Empowering Entrepreneurs to Become the Broadcasters of Tomorrow." Black Enterprise, Vol. 37, No. 8.
Hopkins, Jim, (2006, October). 'Surprise! There's a third YouTube co-founder.' USA Today, http://www.usatoday.com/tech/news/2006-10-11-youtube-karim_x.htm [Accessed July 31, 2008].
Hitt, Carolyn (2006, September 18) 'We Must Click into How Kids Now Learn.' Western Mail, p. 18.
Heffernan, Virginia (2006). 'Web Guitar Wizard Revealed At Last' New York Times, http://www.nytimes.com/2006/08/27/arts/television/27heff.html?ei=5088&en=5b993ce30a7b7039&ex=1314331200&partner=rssnyt&emc=rss&pagewanted=all [Accessed on July 31, 2008].
 "L3RN: Seattle Public Schools Brings Social Networking In-House." (2007) T H E Journal Vol. 34, No. 10, p. 4.
Losinski, Robert. (2007) 'Patrolling Web 2.0: As the Internet Grows More Complex, Districts Need More Than a Conventional Filter to Protect Tech-Savvy Students from Unsafe Online Content.' T H E Journal Vol. 34, No. 3, p. 50.
Moodle. (2008) http://moodle.org/[Accessed on July 30, 2008].
Starkman, Neal. (2007) 'Ready for Their Closeups: Digital Technology Is Putting Students in Front of the Camera as Well as Behind It. T H E Journal Vol. 34, No. 11, p. 24.
Tarr, Russell (2008) 'Video' History review, No. 58, p. 28.
Wheeler, Thomas (2007, October). 'Personnel Pitfalls in Cyberworld: Do School Leaders Have a Duty to Monitor the Online Actions of School Staff and Candidates for Teaching Vacancies? an Education Attorney Sees a Need for Diligence.' School Administrator Vol. 64, No. 9, pp. 22.
Yen, Yi Wyn (2008, Marg 25) 'YouTube looks for the money clip.' Fortune, http://techland.blogs.fortune.cnn.com/2008/03/25/youtube-looks-for-the-money-clip/ [Accessed July 31, 2008].