The Reality that is Nothing: A look in to the theme of Nothing I in King Lear Essay Sample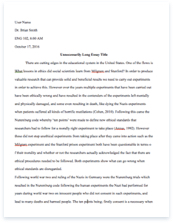 The whole doc is available only for registered users
OPEN DOC
Download Essay
A limited time offer!
Get a custom sample essay written according to your requirements urgent 3h delivery guaranteed
Order Now
The Reality that is Nothing: A look in to the theme of Nothing I in King Lear Essay Sample
King Lear is one of Shakespeare's many tragedies, The Tragedy of King Lear begins with King Lear desiring to step down from the throne, he chooses to divide the kingdom up amongst his three daughters. In order for them to receive their inheritance they must first pass his test, they must tell him how much each one of them loves him. Goneril and Regan, Lear's older daughters, give their father flattering answers. But when its his youngest daughters turn, she says Nothing. She cannot put it into words her love for her father. And thus a misunderstanding ensues and a furious Lear disowns her, she soon elopes with her lover. Eventually Lear goes insane, is captured by the English with his daughter Cordelia and is imprisoned.
There are many sophisticated themes that prevail through out this play but one stands out, and that is the theme of nothing and the effect it has on the human psyche, and our perception of reality. It is in the beginning that there is the first utterance of the word nothing. Shakespeare a master of the subtext utilizes words in many different fashions. But what is probably the most notable is his use of the word nothing and how he takes the word nothing and makes it mean something. He makes the word and flips its meaning so it is the opposite of what he is stating. In Act one scene one line beginning on line 79 the first instance of the word nothing is used in the dialogue between Cordelia and Her Father Lear.
CORDELIA:
Nothing, my lord.
KING LEAR:
Nothing!
CORDELIA:
Nothing.
KING LEAR:
Nothing will come of Nothing: speak again.
In the very first pages Shakespeare turns the concept of Nothing into something that is reality shaking for the title character, and that some thing is the misunderstanding that sparks the conflict of the play. This is where King Lear begins to test his daughters and while the first two speak empty but flattering words, Cordelia refuses to speak because she simply cannot put her feelings of love for their father into words. King Lear first asks her to repeat herself as if give her a second chance to reestablish the world they already know. But when she repeats herself Lear gets furious because he cannot perceive that she cannot say anything.
Lear bases his understanding of the word nothing based on the proverb he recites, "Nothing will come of nothing" with this Lear takes her dowry, essentially leaving her with nothing. This decision comes back to haunt him when his elder daughters begin to betray him, because he has given his youngest daughter Nothing, even if she is the only one who truly loves him, he has no where to go and this marks a change in his reality. This is in and of its self an example of nothing coming from nothing. The fool that travels with king Lear is also used as a vehicle for the theme of nothing in this play. The fool utilizes the concept of nothing in much of his humor and in his speech. In the speech in act 1 scene 4, whilst it is written off by Kent, the fool is attempting to give advice to Lear. Fool:
Then 'tis like the breath of an unfee'd lawyer; you
gave me Nothing for't. Can you make no use of
Nothing, nuncle?
KING LEAR:
Why, no, boy; Nothing can be made out of Nothing
He is telling Lear that you are the reason for your having nothing. Lear had given away his kingdom and had nothing left. Because of this decision he cannot make any thing for himself, his previous world is lost to him. The fool asks Lear "can you make no use of Nothing" this is a nod to the proverb from the beginning. King Lear in giving up his kingdom now has nothing. This question brings us back to Cordelia's answer to his question from the beginning of the play where Lear again failed to understand the true meaning of nothing. The concept of nothing doesn't only apply to the main plot, Nothing also has a lot to do with Edgar and Edmund. Edgar forgoes all of his possessions for what Edmund call nothing. Edgar, upon meeting Lear in the forest, Edgar parallels Lear as both have been reduced lesser versions of themselves and have had their perceptions of reality altered by the concept of nothing.
Nothing Through out this play evolves from being an idea in to becoming a major theme, it then tranforms once again from being just a theme but a state of cognizance for Lear. Nothing is revealing through out this play it reveals peoples true selves it invades characters states of being. For instance the laughing at gilded butterflies scene, takes Lear into an observer role, it places him on the outside of reality, and it illuminates for him the truth behind nothing and it purpose. Nothing is something that shows how people perceive themselves in relation to others. This play takes the word nothing and gives it metaphysical qualities. Nothing in this play is both meaningless and meaningful. It causes people suffering, by removing their current reality and substituting in its place one that is completely different, as is the case of Cordelia and Lear. The concept of nothing is the source of the tragedy that follows us throughout the play. Yet nothing also illuminates the Human condition of reality. Nothing in king Lear manifests the enigma that is human reality.