The Relationship between Sex, Gender, and Sexuality Essay Sample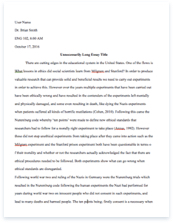 The whole doc is available only for registered users
OPEN DOC
Pages:
Word count: 1653
Category: gender
Download Essay
A limited time offer!
Get a custom sample essay written according to your requirements urgent 3h delivery guaranteed
Order Now
The Relationship between Sex, Gender, and Sexuality Essay Sample
Q1. Critically discuss the relationship between sex, gender, and sexuality. Your discussion should address sex role socialization theory and gender as performance or doing gender. Provide examples from 'Asia' to support your argument. A common notion about sex is which differentiates biological and psychological characteristics and put into the categories, male and female. There are some distinctions between men and women's biological characteristics which are identified by sex. On the other hand, Gender is more related to society and culture and often rather than biological distinctions between male and female.
It is mostly refers to the roles and activities which are constructed by the society and culture and these behaviors putted gender into two categories, masculine and feminine. Gender expectations start from the moment of the birth of a child and it exists in every society. It starts with the selected color by the elders that a girl baby will wear pink and the boy baby will be suited with blue. This categorization includes the behavior also that a girl needs to be soft and polite, whereas, a boy needs to be more independent.
In one side, sex determines the identity of male and female and the other side, gender determines the characteristics constructed by the society. Gender socialization is not biologically fixed, but it is ruled by the culture and often changes over time period. Our way of thinking and attitude towards other people also get shape by gender socialization. Moreover, gender identity has strong impact on people's feeling as generally females used to be more conscious about their appearance in front of males.
Sexual orientation or sexuality describes that what are the feelings people feel about the opposite sexes, or same sexes or to both sexes.[i] (Lyness & Izenberg, 2012) It relates to the feelings of emotional and physical attractions to men, women or both sexes.
Various researches describes that sexual orientation has been demonstrated culturally throughout the whole world and people use different levels to state this sexual orientation. The people who are attracted to the opposite sexes people is characterized as straight or heterosexual, the group of people who attracted to the members of same categories are called gay or homosexual, and if someone who has equal attraction for both genders is characterized as pansexual or bisexual.[ii] (Lyness & Izenberg, 2012)
There are some people who do not have any kind of physical attraction to any category but still may have emotional attachment with them considered as asexual.[iii] (Lyness & Izenberg, 2012) In past years it was thought by general people that, if a person is attracted to the same category person he or she might be a gay.
This stereotype has been changed now days because a person can be interested to the same category just thinking about it or just to have sexual experience with the same sex person does not mean that he or she is homosexual. Some people may have questions about their gender; therefore they are unsure about their gender.[iv] (Sexual orientation and homosexuality, 2008)
Every person gets the sex identity from the moment of his or her birth and the categorization of gender determines the status of men or women in the society and later on sexual orientation describes that whether the person is homosexual, heterosexual or bisexual. Each and every body belongs to a gender identity and according to gender identity we express our activities as masculine, feminine, both or neither. Sexual orientation is commonly discussed and it is closely related to people's personal relationships among others and this bond of relationship often considers as the essential identity of a person.
Author West and Zimmermann introduced the idea of gender not as a social attribute but as an achievement which is practices in daily behaviors and which determines the masculinity and femininity. The 'doing' of gender gives birth to the social structures and builds the male and female dichotomy. Society used to see men as the settler and women as the subordinator. In this article authors West and Zimmerman give counter to the general distinction between 'gender' and 'sex' which are socially constructed and argue about the relationship between social and physical features of these two categories.[v] (West and Zimmerman, 1987: 128) West and Zimmerman argue that, "gender is not a set of traits, nor a variable, nor a role, but the product of social doings of some sort."[vi] (West and Zimmerman, 1987: 129)
Gender is something which is established by interaction and which is performed and organized by social performance. Authors strongly argue that, we are 'doing' of the gender in every steps of life by acting manner under the supervision of other people around us. It is socially and culturally required practice and it is not possible for us to avoid gender or 'not do gender'.[vii] (West and Zimmerman, 1987: 137) If we have objection or different beliefs against the imposed gender by the culture and the society, we can rebel against it or try to cross the boundary by taking the responsibility of changing it, but either way we are always in the boundary of 'doing' our gender. By 'Doing Gender' authors mean that gender is an ongoing activity and it is related to our everyday life. It becomes an accomplishment in our regular life and it is not possible to avoid it.
Also, a gender does not only refer to a person, it is more likely related to a person's interaction with others and we the people are accountable for the performance of our gender. From our childhood we are taught by the elder of our family as well as society that there are distinctions between genders and if we want to cross the boundaries, we will be accountable for our own activities. In this process, a little girl is taught by her surroundings that she needs to give more concentration to her appearance than a little boy. Following up by the rules a man takes the responsibility of caring a woman and makes her feel that she is dependent on that man.
For this reason, hierarchy creates in society as men are being dominant over women and women become the obedient group. This discrimination of power is a traditional barrier is hard to overcome for any category of gender, whether they are males or females. In the article "Doing Gender", authors West and Zimmerman considers gender as a strong ideological tool which we apply to strengthen and emphasize the differences between sexes. [viii] (West and Zimmerman, 1987: 147) Theoretically there are distinctions between sex, sex category and gender. In one side, sex is based on biological criteria and it is established by identification.
On the other hand, gender includes the behavioral guidelines chosen by individuals. Also the people who have uncertain biological identity cannot be defined as the general definition; therefore, they need to be addressed according to their activities and performances of gender. Authors West and Zimmerman say that, this 'doing' of gender happens in a certain boundary of a culture and it creates differences between men and women. [ix] (West and Zimmerman, 1987: 128) There is a power differences in every culture and it is because of the structure of the society which determines men as the dominative group and women as the subordination.
According to authors 'doing gender' arises in three different levels, as individual, interactional, and institutional. The idea of individual and interaction is that, each and everybody perform gender with the people they interact and on whom they have specific expectations.[x] (West and Zimmerman, 1987: 147) The idea of institutionalized is little different as it is more likely depends on the institutions, such as, public wash rooms or waiting rooms which creates differentiate among men and women by separating them.
According to sex socialization theory, in Asia specifically in developing countries as Bangladesh or India, women and girls are supposed to do house hold works. Women are expected to get married in early age and take the responsibilities of their in laws. The reason behind this is that, it is socially constructed stereotype that men consider themselves as the head of the family and only earning person. In this case, it gives birth of many debates in the family if a woman gets a better job based on her qualifications and willing to do that. A small group of women are brave enough to challenge this stereotype that women should not work after their marriage.
Therefore, it can be said that, it is not possible for an individual to avoid the gender as it is the essential part of our lives. Gender has the impact on how we dress ourselves, how we speak with others or what we do. We are interacting with others according to our chosen or imposed gender. It is impossible for a human being to cross the socially constructed boundary of gender.
Works Citation
Lyness, D'Arcy; Izenberg, Neil. (2012, October). "What Is Sexual Orientation?http://kidshealth.org/teen/sexual_health/guys/sexual_orientation.html.
"Sexual orientation and homosexuality". (2008). American Psychological Association.http://www.apa.org/helpcenter/sexual-orientation.aspx.
West, C. and Zimmerman, D. (1987) "Doing Gender." Gender & Society , Vol.1, No.2,pp.125151.
———————–
[i] D'Arcy Lyness; Neil Izenberg, (2012, October), "What Is Sexual Orientation?" http://kidshealth.org/teen/sexual_health/guys/sexual_orientation.html
[ii] ibid
[iii] ibid
[iv] "Sexual orientation and homosexuality", 2008, American Psychological Association, http://www.apa.org/helpcenter/sexual-orientation.aspx
[v] C West; D Zimmerman, (1987), "Doing Gender." Gender & Society , Vol.1, No.2, pp.128 [vi] C West; D Zimmerman, (1987), "Doing Gender." Gender & Society , Vol.1, No.2, pp.129 [vii] C West; D Zimmerman, (1987), "Doing Gender." Gender & Society , Vol.1, No.2, pp.137 [viii] C West; D Zimmerman, (1987), "Doing Gender." Gender & Society , Vol.1, No.2, pp.147 [ix] C West; D Zimmerman, (1987), "Doing Gender." Gender & Society , Vol.1, No.2, pp.128 [x] C West; D Zimmerman, (1987), "Doing Gender." Gender & Society , Vol.1, No.2, pp.147