The Role Of The Health And Social Care Worker Essay Sample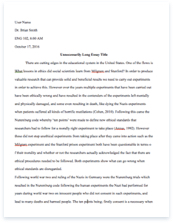 The whole doc is available only for registered users
OPEN DOC
Pages:
Word count: 1219
Category: policy
Download Essay
A limited time offer!
Get a custom sample essay written according to your requirements urgent 3h delivery guaranteed
Order Now
The Role Of The Health And Social Care Worker Essay Sample
1) Understand working relationships in health and social care
Explain how a working relationship is different from a personal relationship:
The difference between a working relationship and personal relationship is that a working relationship is different because of boundaries, professional codes of conduct, employer policies and procedures. in your working relationship you would be friendly have a different approach treat with equality you would know your role and responsibility you would not share personal information as you would with friends. Also a working relationship as no emotional attachment and is primary based around your job, where as personal relationship as an emotional attachment due having family and personal friends and is not work related.
Describe different working relationships in health and social-care settings:
The Different working relationships in health and social care setting would come into 3 types e.g. policy making, administrate, and the hands on staff, the working relationship in health and social care starts with the policy making has they have to know everything from the law to the public sector and they will delegate the job of implementing decisions to the administration team ,who then will work out the correct form s charts procedures for action and reporting back, And the you get the Hands on staff who will implement these procedures in their daily jobs.
2) Be able to work in ways that are agreed with the employer
Describe why it is important to adhere to the agreed scope of your job role:
It is important to adhere to the scope of your job role as this sets out boundaries in your job role, enables you to know your role and responsibility, knowing your own level of competence and skills, to know your job role, if someone asked you to do another role it wouldn't be ok if you carried out the tasks because you aren't trained for it and you could injury yourself or others around you.
Access full and up-to-date details of agreed ways of working:
It is important for you to know where the most up to date written copies of policies, procedures, guidelines and agreed ways of working are kept that relate to your role. There may also be procedures for your specific work location(s). It is useful if your employers' policies and procedures are published on their website as you will be able to access the most up to date copies at any time. Policies and procedures are often made available for anyone to read as public documents because the Freedom of Information Act allows anyone to ask for copies, so it is often easier to publish them on a website.
Implement agreed ways of working:
Without a job description how would you apply for a job, both you and your employer need to know the perimeters that you will work to be able to determine: the responsibility; the type and class of work you will do and pay scales. Unions will always never agree to working conditions that are not safe or health and safety valued,, however, the employer has a right to expect that when you are working in a firm that your time is productive so implementing ways of working by the use of 'Time and Motion' studies is not regarded as being taboo. That is why it is essential that there is communication between employer and employee or the employee's representative, the Union.
3) Be able to work in partnership with others
Explain why it is important to work in partnership with others:
It is very important that you work in partnership with your colleagues and all other people. This will include carers, families, advocates, doctors, nurses, occupational therapists, other health professionals, social workers, voluntary organizations and other people. Others people may be able to provide useful information to support you in your work and you may be able to provide useful information to support them in being part of the individual's lives. This is good partnership working. If there are communication difficulties with service users. A carers or family member can share information with you about how you can best communicate with an individual.
Demonstrate ways of working that can help improve partnership working:
1. Cooperation: stems from having a cooperative or friendly character you can't get much done with people who feel the need to question and argue with you. So, an attitude of cooperation is important.
2. Dedication: stems from being punctual and on time without hassles and without outside conflicts to interfere with job.
3. Efficiency: staying focused on the work at hand, willingness to learn, to practice doing things the right way or the boss's way.
4. Listening skills: paying attention, listening and following directions or instructions, questioning what you aren't sure of or may have missed.
5. Respect, respectfulness: appreciating supervision, treating fairly, not dumping emotions, or fighting with fellows. Honesty and openness with peers, willingness to lend a hand, to show appreciation where merited.
Identify skills and approaches needed for resolving conflicts:
In order to resolve conflicts, one would need to use careful listening skills and a calm, unbiased and tactful approach that offers a compromise that both sides can accept. It is important to work with others as we have a common goal to protect from harm such as illness abuse or injury. To ensure we are all involved in decision making to contribute to the growth and development of the whole team using your skills to the best of your ability, train new staff, attend training; know your own role and responsibilities seek advice from your manager if you had issues in your working relationships. Seek advice from your manager if you were unable to resolve the conflict yourself. Demonstrate how and when access support and advice about:
• Partnership working- Identify the key features of effective partnership working. A large body of experience and research provides clear evidence about many of the key determinants of successful partnerships. The focus is to achieve better outcomes through improved service delivery. Partnership working has come a long way in recent years. There is now a consensus that effective partnership working is essential in order to design, develop and deliver personal services for those requiring support and assistance to optimize their independence and happiness. The most important features of an effective partnership are engaging the right people and ensuring they function as a genuine team.
• Resolving conflicts- A balanced team: Partnerships need to consist of a balanced team involving all relevant bodies. The team needs to have good leaders who can understand the complexities of group working, build up motivation and trust, and resolve conflicts between members when they arise. The team needs to have both senior people, who have the authority to make decisions on behalf of their organizations, and innovative people, who have the experience to develop new solutions to a range of problems. Trust: Before people are prepared to implement the partnership's decisions in their own organizations, they need a high level of trust in each other and hence confidence in the collective decisions they take. Both personal and professional trust and mutual respect are factors in inter professional working.