The Scarlet Letter in Modern Times Essay Sample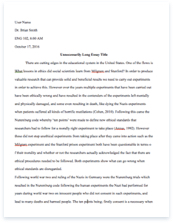 The whole doc is available only for registered users
OPEN DOC
Pages:
Word count: 488
Category: novel
Download Essay
A limited time offer!
Get a custom sample essay written according to your requirements urgent 3h delivery guaranteed
Order Now
The Scarlet Letter in Modern Times Essay Sample
Hester Prynne, a newlywed, was having the worst time of her life. Her husband had to leave town on a business trip, and she was home alone. Years passed that her husband left, and Hester left him for dead. Over the years she met Reverend Mr. Dimmesdale, they started going on dates and Hester got pregnant. At first no one noticed the pregnancy, but as time went by there were rumors around town that Hester committed adultery. Once the baby, Pearl, was born everyone knew that Hester cheated on her husband that she left for dead. As a punishment for her sin someone took a picture of her and her baby and uploaded it to facebook. She was so embarrassed but it seemed like she was proud of her sin. Then someone messaged her on facebook.
She could not believe who messaged her, it was her former husband who started a new life under the name of Roger Chillingworth. Chillingworth was always fascinated by medicine that he became a witch doctor. Hester was shocked that the man that she thought was dead turned out alive. He told Hester to keep calm and asked her to reveal the name of the man who was her accomplice in the sin. Hester refused to reveal the name of her baby's father. After asking Hester numerous times to reveal the name of the baby's father, he finally swore to find out who the man was. Hester was fearful that he might find out that Reverend Dimmesdale was responsible for her sin. After seven years went by Pearl, Hester daughter, started questioning why there was a letter "a" on her facebook profile.
Hester knew that one day she would have to tell her daughter that she had Pearl by cheating on her former husband. The town got used to Hester's letter "a" and they welcomed her as if she was normal. Hester got a job as a seamstress and she was pretty good at it the whole town loved the way she sewed the clothes together. Meanwhile Hester kept her secret to herself, Reverend Dimmesdale was living a life of agony. He could not keep his secret anymore and his roommate ,Roger Chillingworth, was not making it any easier.
Chillingworth told him that he seemed stressed and he should say what was stressing him. Dimmesdale felt more depressed that he needed to let the secret out, but he kept it to himself. After many months passed he felt that he should tell people of the sin he committed. The Reverend went on Facebook and changed his status to where he confessed of adultery and revealed that he was Pearl's father. After writing down his status he said goodbye to Hester and Pearl and passed away. Around town rumors spread that Dimmesdale was about to put a letter "a" on his Facebook profile and others say he was not.