The Second British Empire Essay Sample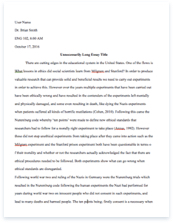 Pages: 6
Word count: 1,556
Rewriting Possibility: 99%

(excellent)

Category: empire
Get Full Essay
Get access to this section to get all help you need with your essay and educational issues.
Get Access
Introduction of TOPIC
             Since the first settlements in the British colonies under rein of Queen Elisabeth I for many centuries ahead the significance and attitude toward the justification of empire has greatly varied. The age of trade introduced new ideas and new outlook on the society structure and foundations.
Frequently those who created and influences the history inquired themselves and their contemporaries about the cost they pay for keeping colonies and whether it did mot exceed the profit and benefit obtained.
Hence, we are going to scrutinize and discuss standpoints concerning whether the British Victorian Empire was an asset or a burden from point of view of such prominent men of their times as William Rathboune Greg (the leader of the Conservative Party in the House of Commons during 1849-1876, and then 1868 – until his death); Benjamin Disraeli (the Prime Minister of Britain within 1874-1880), William Edward   Gladstone (the leader of the opposing Liberal Party), eminent poets Lord Tennyson and Rudyard Kipling, Joseph Chamberlain (the colonial secretary), David Lloyd George (the Prime minister, war leader), and last but not the least, the Liberal journalist and economist , J. A. Hobson.
To start with, we are going to represent first views of William Rathboune Greg, stated in his "Shall We Retain Our Colonies?" (1851), where he provides a weighed review of both advantages and disadvantages of Britain remain the empire with colonies.
The major points in Greg's work and tenet can be described as follows:
The role of the British colonies as significantly changed. Instead of yielding profit they became detrimental to Britain's treasury (yielding a loss of more than £ 2 million per year and being 'the most expensive jewels in the Royal Crown)
Because of the fact that colonies live at Britain's expense, the population of Britain is subject to heavy taxation
The British colonies are no longer fertile land storehouses and distant prisons
The colonies are breeding grounds for disputes and discord, which makes them susceptibilities in case of war
On the ground that population of the colonies is not homogenous, there is a hazard of discrimination of white people who have been ruling before
Whether independent or not colonies would always have recourse to Britain for assistance and defense
Independence of colonies will directly result in higher tariff on all import that would incur even greater losses than those Britain suffers at the moment.
Benjamin Disraeli expounded his attitude toward the empire and segregation of the colonies in the course of his  Crystal Palace speech (1872), known under the title "The Maintenance of Empire".
The main points in his vision of Britain's future are the following:
Self-government should be conducted within the scope of policy of political consolidation
Institutions of representatives should be introduced in order to delegate power.
At last, the issue of the empire comes to such statement:
"It is whether you will be content to be a comfortable England, modeled and molded upon continental principles and meeting in due course an inevitable fate , or whether  you will be a great country – an imperial country…"
Next person whose name is cast
in stone in the history of Victorian Britain is W.E. Gladstone, who though agrees with Disraeli that
England stands out from the rest of countries in the world and its way is also special but he has his own opinion and direction for this way that he covers in "England's Mission".  The central idea in Gladstone's theory is that England has grown great as an empire, thus, the main task is to avoid perils to our souls that generally accompany success and prosperity. As Gladstone puts it: "Empire is greatness, leagues of land are empire; your safety is measured by the fear you strike into other nations, trade follows the flag; he that doubts is the enemy of the country". Preserving moral values, guarantying public rights and freedoms – this is the mission of Victorian England.
Now, let us proceed with the tenet of Joseph Chamberlain, the colonial secretary in the Unionist government who knew the actual situation with colonies better than anyone else. He distinguishes three steps (stages) in the history of England:
The colonies were preserved and valued as profit-making
After the War of Independence separation become desired and seemed to be unavoidable
Small kingdoms will not survive unless they unite into the bigger empires. And provided Great Britain remains untied, its greatness will never be surpassed.
In order to perceive the standpoint of Rudyard Kipling on the empire and its necessity one should refer to his poem "The White Man Burden" (1898) that clearly illustrates the author's attitude, views and fears:
Take up the White Man's burden –
The savage wars of peace –
Fill full the mouth of amine
And bid the sickness cease;
And when your goal is nearest
The end for others sought,
Watch sloth and heathen Folly
Bring all your hopes to nought.
When talking about Joseph Chamberlain and David Lloyd George, both of them speculated on the actions of Great Britain in South Africa. While the former justifies the empire and tries to show it in the best possible way, the latter claims that this war is a terrible mistake that has taken away lives of mostly innocent 8 thousand people. According to David Lloyd George the same results (equal rights and franchising) could have been reached just within approximately 8 years and in a peaceful way. Instead, the war of annexation became the war of blood and tears resulting in hundreds of homeless, widows and orphans…
And to put a final dot and give the most complete overview of the society's moods and thoughts, I would like to end my speech with the insight into John A. Hobson's study. The economist and journalist, as a representative of the fourth power (mass media) Hobson always had to be aware of the pulse of the nation. Therefore, to my mind, no one would argue that we can bank on his study.
Hobson acknowledges that from an economic point of view, imperialism of the last sixth decade was in no way profitable or cost efficient. However, Hobson assumes that there may be some ulterior motives and probably vested interest to the detriment of all-nation interests.  The conclusions the journalist arrives to are:
Direct result of the imperialism is great expenditure on armament, emblems, etc.
Abuse of political power to suit trade ends
By far, imperialism has been fuelled by trade tycoons who can obtain at least doubled interest from investments into the colonies ( in comparison with the ordinary import-export)
Thus, to sum up, as trivial as it sounds, the imperialism in Great Britain is supported and preserved mainly not by those convinced in its verity and rightfulness, but by those who wants to gain more profit. To put it shortly, for merely mercantile reasons.
Still, Hobson argues that annexation of new lands is not the best way of improving market situation and this has proved to be true not only for Great Britain, but also for such other bygone empires as France, Germany, the United States, etc. such economy is definitely false and social reforms can be the only remedy, concludes Hobson.
Time has shown that he had a point and looked ahead of most of famous politicians and those who stood at the helm of the British Empire at different times.
Questions:
According to William Greg, before the covered period colonies were valued 'as outlets' for Britain's manufactures, as well as 'sources of supply for needful products'. How did that role change in Victorian period?
Rudyard Kipling has been recently condemned for post colonialism. Was it justified, if so, then please name the reason (s)?
 Has Britain benefited from imperialism (please refer to Hobson) and what substitutes can you suggest to it (do not limit to Hobson's proposition only, give your own variants)?
Bibliography
The Past Speaks, sources and problems in British History by Walter L. Arnstein; chapter 12.