The Silk Road Research Essay Sample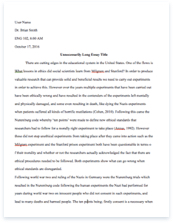 Pages: 2
Word count: 332
Rewriting Possibility: 99%

(excellent)

Category: china
Get Full Essay
Get access to this section to get all help you need with your essay and educational issues.
Get Access
Introduction of TOPIC
My research about the Silk Road has been an educational adventure to the wonders of world civilization. The knowledge I gained has led me to believe that unity is vital to progress. By bridging Asia to Europe and Africa, people, ideas, and cultures were likewise interconnected that strengthened the geographic, economic, political, and religious dimensions of other countries. I was amazed of how long the road was and the enormous resources of manpower and materials used in building such a monumental undertaking.
It was truly a remarkable achievement by man worthy of praise. I was also surprised to see many images of rich historical landmarks, ancient ruins, and beautiful landscapes found along the road. Viewing those pictures seemed to connect me to the past and made me think that in order to move forward we have to learn the lessons of our history. That is why it is extremely important to preserve and protect our history.
However, some of these historical sites and sceneries are now threatened by treasure seekers and archaeological excavations. The inspiring stories behind this extraordinary human endeavor should teach us the values of cooperation and communication. By sharing and respecting other people's beliefs and traditions, perhaps we can work and live peacefully in this chaotic world of ours for generations to come.
References
Silk Road Adventures Co. Ltd. (2006). Silk Road Travel Guide. Photo Album: Spots Along the Silk Road. Retrieved January 19, 2007, from http://www.silkroute.cn/photo_album01.htm
Publitek, Inc. (2007). Silk Road Photos and Images. Fotosearch. Stock Photography and Stock Footage. Retrieved January 19, 2007, from http://www.fotosearch.com/photos-images/silk-road.html