The Similarities and Differences between Grendel and Beowulf Essay Sample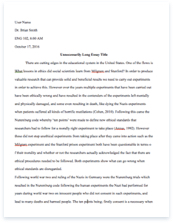 The whole doc is available only for registered users
OPEN DOC
Pages:
Word count: 527
Category: beowulf
Download Essay
A limited time offer!
Get a custom sample essay written according to your requirements urgent 3h delivery guaranteed
Order Now
The Similarities and Differences between Grendel and Beowulf Essay Sample
I. Grendel by John Gardner tells the story of a beast-like creature, Grendel, who is portrayed as a monstrous, violent, and cruel animal. Grendel is generally given names, referred to as the evil spawn of Cain, and even viewed as a monster. Yet, Grendel shares the same language as humans do, to try to identify and explore human nature. His curiosity leads him to examine the Danes develop into human civilization. One clan in particular becomes the most powerful, the leader being Hrothgar. He is inspired by the Shaper, a human poet whose words alter the world and inspire others, and tries to become a member of humanity yet finds himself placed against frightened men. This leads Grendel to visit a dragon that which casts a spell on him where he is impervious to weapons. The dragon's words of wisdom make Grendel believe life is meaningless and he immediately returns to the mead hall and slaughters all men. He becomes revengeful, though remains haunted by the Shaper's remarks. While attacking many, he encounters a priest, which leads Grendel to consideration and observations on religion. He also experiences the death of the Shaper whom he gave much thought to. In the end, Beowulf arrives to the land of Scyldings, slays Grendel by ripping off his arm and brings peace to the lands among the Danes.
II. Grendel: lonely, vengeful, violent, degenerate, to regress. Dragon: foolish, cranky, persuading, inspirational
Shaper: inspirational, psychic, renowned storyteller, wide-eyed, open-minded
III.
1. Both Grendel and Beowulf share the same story. What are the similarities and differences based on both pieces of fiction? How do they compare and contrast? 2. How does the Shaper inspire Grendel? Why is Grendel so attracted to the Shaper and to the words of the dragon? 3. In your opinion, why do you think Grendel wants to bond with human society? What is his attitude about language?
IV. Chapter 4, pg. 51 Grendel:"He told of an ancient feud between two brothers which split all the world between darkness and light. And I,
Grendel was the dark side, he said in effect. The terrible race God cursed. I believed him! Such was the power of the Shaper's harp!"
V. Grendel would listen to the Shaper's stories and relate them to himself. He spoke the same language and tried to evaluate the world on his own. Yet, the Shaper's words would affect him in an excessive way. The Shaper spoke of a story describing a feud between two brothers; relating the brother's to darkness and light. Grendel was considered the dark side meaning the vicious and violent brother. By using the "dark side," Grendel refers himself as the devil or monster. The connotations of dark and light, usually relate to heaven and hell. When using "dark," it is referred to as hell. When hearing this statement, Grendel retrogresses and believes he is a ferocious beast. This changes his view on the human race and he begins killing anyone in his way. He does this out of madness and sorrow. This quote alters his whole outlook on human race. This misrepresented him to the malicious monster he transformed into.