The Simtry Case Essay Sample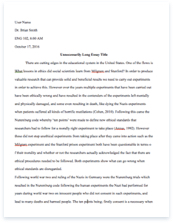 The whole doc is available only for registered users
OPEN DOC
Download Essay
A limited time offer!
Get a custom sample essay written according to your requirements urgent 3h delivery guaranteed
Order Now
The Simtry Case Essay Sample
The SIMTRAY exercise was a different learning but reinforcing and refreshing some of the topics of this class (such as privacy laws, ethics, anonymity, hackers, and piracy) but also a bit confusing. At first I did not know if the time would permit to complete the whole exercise and I felt under pressure which that's how the job of the CISOis but I found that to be a distraction and not concentrated to the debth of the issue. So the scenarios at Firion Corporations were used as a process helping to understand the human aspects of cyber security in a simulated work environment where we had to determine the priority and importance of the issue and who to respond or analyze first, which is a real factor or decision on the real world/ work place and not just for the CISO.
As far as the score process I was not very satisfied and after going through the first time, knowing now how many scenarios are per day and the time permits you to analyze and rethink the answer, I would say that would have done a better job. The simulated exercise like this one are more effective in a learning process, at least for me, because it gives you the real world flavor and in a way you practice what you read and it make you put the thinking cap while you are reading and thinking and I would like to see more exercises like this one rather than just reading few pages off the book. As far as the answers that were provided I did not fully agree with them but CISO did really have some tough choices to make in a short time and busy days filled with diverse issues.