The Sorrows of War Essay Sample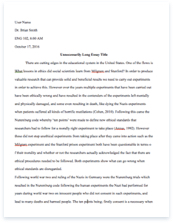 The whole doc is available only for registered users
OPEN DOC
Get Full Essay
Get access to this section to get all help you need with your essay and educational issues.
Get Access
The Sorrows of War Essay Sample
The book "The Sorrows of War" by Ninh tackled what war the country of Vietnam is all about. There is no escaping the intensity and bare reality presented. It's about the destruction of dreams, blemished purity, and disturbed memories of those soldiers who survived the war. This is a novel of honesty without romantic spirit. Hearing about Vietnam, most often is to think of some jungle place where Americans fought war. But here, a guy named Kien who is a former North Vietnamese soldier fought the Americans. However, the story is not about how he boasts of killing the enemy.
It is about the world of delusion, malaria, starvation, ulcers and nightmares. At another level, it is about the horrors that clearly described the sorrows and the ineffectiveness of war. The remembrance of lost friends and comrades is also one of the most beautiful telling points in the book. All life is irreplaceable. The Vietnamese, lost about millions of men and their scenery, society culture, and tradition were literally destroyed completely. In his brigade, Kien is the lone survivor. It relates memories and images of death and destruction, suffering and sorrow.
Yet, underneath all of this loss lies a bittersweet love story, nowhere has there ever been a more tragic tale of unnecessary loss and anguish and destruction. And there is no rescue. For all the suffering and loss endured from each level of Vietnamese life–the loss of youth, family, life, tradition and love is all in vain. The future that Kien fought for as a youth never materializes, and in the meantime, he loses all that was ever meaningful to him, all that he has ever held dear and close to his heart. Thus, the concrete loss and catastrophe of war.
Kien was a soldier for over ten years. He lost many fellow soldiers and many individuals both men and women that meant much to him. He described battles as seen through his own eyes that the violence had a purpose. It had to have a purpose or else why did so many honorable people have to die? Wars can be won but good people, martyrs for their cause, are sacrificed for that cause. Sorrows existed after the war. We lived through the war, but was it worth it to lose so many people? Do the ones that survived deserve the life they have left?
Of course they do. If they do not live the life they were spared the ones that gave their lives gave them in vain. We can say that, there may be triumph but there will always be the sorrow of war to go along that triumph. Kien is committed to doing his part by joining the war, there is the over-riding fear that he has to go or face punishment. Eventually, he becomes a hardened warrior, accepting of whatever fate comes his way because he does not have any realistic hope of survival. He loses everything even himself in the process.
He spent a long time in the field. This greatly affected him. This had a gigantic impact on his psychological and emotional well-being. Consequently, Kien's memories, visions and timelines are jumbled. Being a soldier in the war became the encompassing identity of Kien. After the war, he had nightmares. He could not recognize healthy relationships with friends or women. He could not retain studies at the university. Kien was driven to write about his experiences in the war. This drive to put his experiences on paper was his only productive activity.
In his apartment complex, he was seen as being eccentric. Everyone he met and everyone who came to know him was obviously seen him as a product of the war. This glorified soldier who fought for some future glory has been turned into a disenchanted man whose only consolation in life is the past. This is a realistic look at an individual's experience in an extremely brutal wartime setting. Kien's story really starts with him and a girl friend, Phuong. Stranded in Thanh Hoa, Kien and Phuong's train has been destroyed by an American air raid.
The time when Phuong is gang raped by several men in the train galley marks the turning point in each person's way in life. Although passionately in love since childhood, Kien and Phuong are changed by irreversible events. Though they meet again after the war, she has become a Magdalene whore figure. They can never again mend the broken string of innocent youthful love. With her passionately magnetic character, Phuong comes off the pages as being so much more vivid and interesting than Kien. Like her, everyone touched upon by the war has in some way lost their innocence.
When he comes home to find Phoung still in the same apartment building in which he lived in the old days and still has an apartment, it seems as though he might have realized his dream of happiness. However, terrible events and betrayals at the beginning of their separation make a successful reunion that is impossible for both. Despite their sacrifices, when they came home from war they did not get any acknowledgment or merit, they just have to live with pain and broken dreams. For most of them the emphasis of war was too much; they fought for their girlfriends or wives and suffered nightmares.
They got drunk, anger, and untamed mood changes. This is what the result of the war that Kien has brought to his home life. And the glorified soldier who fought for some future whose only consolation in life is the past that has been disenchanted. Lastly, reading this book is the good way to know more about Vietnam War as well as about the human spirit. It could transcend the manifestations of triumph over the years of nostalgic memory of war that the reader would feel understanding the book. Hence, the author successfully occupied the mood, knowledge and interests of his audience.