The speech given by President Kennedy Essay Sample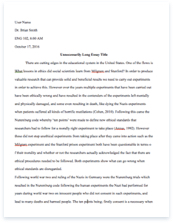 The whole doc is available only for registered users
OPEN DOC
Download Essay
Get Full Essay
Get access to this section to get all the help you need with your essay and educational goals.
Get Access
The speech given by President Kennedy Essay Sample
The speech given by President John F. Kennedy to the media and the American people was a very bold and even condemning speech. The intended purpose of this speech was to persuade the steel companies into rethinking their decision in spiking the prices of their product. JFK successfully got his point across and created such a statement that was hard for the steel companies to argue with.
In the following paragraphs, certain elements used in this speech such as diction choice, possible outcomes/consequences, and even creating a connection with his audience will reveal that JFK effectively convinced Americans that this was a real issue that needed to be dealt with or there would have been severe consequences In JFK's speech he used a very strong diction set that created the tone for the rest of the text. The opening paragraph goes on to say that the actions of the steel companies constitute a "wholly unjustifiable" and "irresponsible" defiance of the public interest.
By using these diction words JFK sets the tone as very serious and even set off due to what the steel industry has done. The United States was emerging from a recession and the steel companies had the decency to raise the steel prices by 3. 5%. JFK then goes on to explain how the country has been through some harsh times as of late giving examples backed up by more diction such as "serious hour", "grave crises", and "sacrifice". All of this negative diction creates an image of weakness for the United States and for the steel companies to continue to create a problem really gives them a sort of bad rep to their name.
JFK then uses his second technique to emphasize the American people and how bad the steel companies really are by using key examples/possible outcomes that will occur if this isn't resolved. Kennedy repeatedly appeals to a sense of sacrifice and responsibility in order to gather support from his audience around this cause for outrage. Kennedy, a millionaire Harvard graduate, includes himself in the aggravated camp of everyday americans by using the first person "we". The list of sacrifices by the "185 million Americans" are thus shared by him as well.
He is on their side, united with them. Now that he has set himself up as an everyday American and really connected with his audience he then goes on to say that if the rise in steel prices is imitated by the rest of the industry, it would increase the cost of homes, autos, appliances, and most other items for every American family. By using these examples he puts the American people behind him and wins them over in the fight for steel prices. The last element that JFK uses is he creates a connection with his audience.
As mentioned in the previous paragraph the use of first person we creates a bond between the audience and the President who is worth millions of dollars. There is also a hint of irony in this sequence because you would expect JFK to associate himself with the steel executives instead of the everyday aggravated Americans. JFK's closing statement cleverly puts the ball in his opponent\'s court. Although Kennedy doesn\'t not come off as hostile or violent, he manages to appear calculated and disciplined without giving the steel companies any opportunities to critique the text in his speech