The stories of The Great Gatsby Essay Sample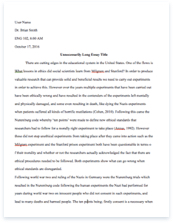 The whole doc is available only for registered users
OPEN DOC
Download Essay
Get Full Essay
Get access to this section to get all the help you need with your essay and educational goals.
Get Access
The stories of The Great Gatsby Essay Sample
The main characters from the stories of The Great Gatsby, Jay Gatsby and Nelson Mandela as the public figure have similar reliance on each other, yet they are completely different people. Both characters have their own life stories beginning with Nelson Mandela. Nelson Rolihlahla Mandela was born in 1918 in a small village in the southeastern region of South Africa called the Transkei. A member of the African National Congress (ANC) party beginning in the 1940s, he was a leader of both peaceful protests and armed resistance against the white minority's oppressive regime in a racially divided South Africa. He exchanged a diplomatic peace end to apartheid, and as the first president of democratic South Africa addressed – and accomplished – resolution.
In this he was great. A healer. An inspiration. One of his negative value he made in his life was being violent. In 1961, he broke with African National Congress colleagues who preached non-violence, creating a terrorist wing. Later on, he pleaded guilty in court to acts of public violence. In 1962, his actions landed him in chaos, he was arrested for collaborating to overthrow the state and sentenced for nearly three decades to life imprisonment in the Rivonia Trial in prison and this made him face apocalypse but he was violently harassed in prison for his freedom. \"It is an ideal which I hope to live for and to achieve. But if needs is, it is an ideal for which I am prepared to die.
He was released after 27 years in a South African jail, the anti-apartheid fighter emerged not bent on retaliation but healing. He conducted his own defense in the courtroom, where he used the stand to convey his beliefs about democracy, freedom, and equality. "I have cherished the ideal of a democratic and free society in which all persons live together in harmony and with equal opportunities" he said. In 1994, he became the first black president of South Africa, forming a multiethnic government to oversee the country's transition. After retiring from politics in 1999, he endured an enthusiastic champion for peace and social justice in his own nation and around the world until his death in 2013 at the age of 95.
And now to compare Nelson with Gatsby; Gatsby who was born as James Gatz, he was the son of a poor family, from the Midwest, North Dakota. However, he was deeply ambitious to be successful and see his future life. Early in the book, he introduced himself, who is gracious and dreamer. After some time, he met a wealthy, and rich man, Dan Cody who had a yacht, saving his life from a storm and ended being his employee and Dan Cody fed him like a son.
However, Dan Cody planned to give his fortune to Gatsby but instead, it was taken by his ex-wife, Ella Kaye. Gatsby ended up recruiting himself in the World War One. He met Daisy, his love life and had a deep affection for her and she loved too but she left him when she knew he was not wealthy. He fought in the war and gained a medal from Montenegro for valor and later even he was given an office to lead in the war. After the war, he went back to America and found out Daisy was married to a wealthy man, Tom and had a daughter. So he landed himself in illegal activities to make money and his ambition led him to work hard and made his fortune – generally illegally.
Once he built a castle in West Egg opposite to Daisy house, in East Egg. He tells himself that he sees a "green light" down in the bridge; describing his hope and dream to overcome back love affection to Daisy so he could woo her again. Gatsby had many negative qualities such as using Nick to get close to Daisy and also his business affair with Wolfsheim which was an obviously poor choice. Meeting Wolfsheim made Gatsby violent and that decision he made with Wolfsheim proves that he had lack of faithful. Late enough, Daisy went back to Gatsby and loved him again but within a short period of time, she left him when she knew how he made his money.
She heard that he killed a man (probably his negative behavior) but left her speechless and distanced her way from Gatsby. In conclusion, comparing both characters has similarities that had changed their life into a good prosperity. For the younger generations to come, Nelson Mandela will continue to be a source of inspiration for civil rights activists worldwide and while Gatsby inspired people how he decided to reinvent himself and his fortitude made him be successful man in splitting himself from his past and his ambition came true how he went from being impecunious to earning all his money.