The sure way of getting nothing for something Essay Sample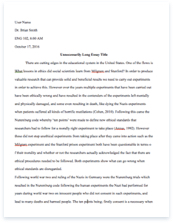 The whole doc is available only for registered users
OPEN DOC
Download Essay
A limited time offer!
Get a custom sample essay written according to your requirements urgent 3h delivery guaranteed
Order Now
The sure way of getting nothing for something Essay Sample
I was perhaps the youngest gambler of my city mainly because I spent my school and college going days gambling. Just two days after I turned 18, I was offered a job at the casino where I learned the tricks of the trade from and as I had affections for the casino, I started to play from the casino's side. I was offered before, when I was younger, from another casino, which I refused mainly because I did not like its owner who was crime a mob boss. My refusal caused him a big disrespect as he had all the best men in the town with him who agreed to serve him, but only I had enough courage to refuse him. His people came every day at the casino, just to defeat me, but none of them was successful. But one day, the mob boss arrived at the casino. He was a tall, crumpled face man with long white hair and had grim smile on his face. He came to me and challenged for a victory- for- life game. This gamble according to my information was not played since 1972 until now if I agreed to play. In this game, if a person wins, he gets every right over the loser's life which includes even killing him. But why did he went so far…..
Most probably because, I defeated every person he sent to defeat me, he lost a great proportion of his respect due to my refusal to work for him and his casino got unpopular mainly because of my casino's popularity. If he killed me in cold blood or murdered me, it would also cause him disrespect even amongst his mob members as he would be considered coward enough to compete me by fair means. This is why he raised this challenge. As soon as he raised the challenge, I went in to a state of numbness. It was perhaps my only chance to kill him and nobody amongst his mob members would come after me. Ending him will also end the horror he created amongst the people of my city, end the killings of hundreds of killing every week and also end almost every illegal activity that the mob did in my city. However, if I lost, what would become of my parents, whose lone supporter was me. I did a cost- benefit analysis and this was the time, I became selfless, I kept people of my town and my city above myself. I accepted the challenge.