The Taj Mahal Essay Sample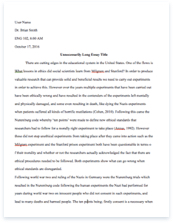 The whole doc is available only for registered users
OPEN DOC
Download Essay
A limited time offer!
Get a custom sample essay written according to your requirements urgent 3h delivery guaranteed
Order Now
The Taj Mahal Essay Sample
For many years, the Taj Mahal has inspired many people. It was one of the most immaculate architectural creations of the world. It has drawn people from all walks of life to witness this ultimate memorial and few have been unmoved by its unmatched beauty. Not only was the Taj Mahal a symbol of Shah Jahan's love for his wife, it also encompassed a design combing different cultures and was built with a sophistication unknown to the period.
Persian for crown and palace, the Taj Mahal was built for the wife of Shah Jahan to memoralize her. Jahan's wife, Mumtaz Mahal, translate as First Lady of the Palace, died after the birth of her 14th child. The Taj Mahal stands in the city of Agra, India, located in the northern state of Uttar Pradesh on the banks of the Yamuna River. The design of the Taj Mahal was a combination of Islamic, Persian, Hindu and earlier Mughal architecture. Hindu craftsman, sculptors and stonecutters were involved in creating the Taj.
The Rivers of France
France has several major rivers. Four of these great rivers lie entirely within French territory. An extensive network of connects these major rivers with each other and with other river and canal systems. The rivers in France are mostly used for tourism and trade. One of the major ports in France is Le Havre at the mouth of the Seine on the English Channel. The rivers in France are very important to the country's economy. These rivers are also important to travel in and out of France.  The Seine, in northern France, drains much of the Paris Basin and flows northwest into the Atlantic Ocean. The Seine's even flow is well suited for navigation. The river is an important water route to and from Paris. The Seine has been of great importance since Roman times, and is linked by canals to the Loire, Rhine, and Rhône rivers. Downstream from Paris are industrial plants and petroleum refineries.
MY SYDNEY
Living in Sydney, a wise friend once told me, is like dating a supermodel: It's bound to make everyone jealous. And indeed it has. Ever since I made the "Emerald City" my adopted home, visiting friends—seduced by the views, the beaches, and the weather—sooner or later begin wistfully asking about their own chances of becoming residents. To soften their envy, I point out that they'd eventually tire of the easy life and the "tyranny of distance." As we stroll the fern groves teeming with colorful parrots, or dine on the edge of the sparkling harbor, they nod unconvincingly and size me up for signs of sunstroke.
Truth be told, even I question my own arguments against Sydney. What's not to like about a city where you can get around by ferry, eat outdoors almost year-round, and play at any number of pristine beaches? An outsider could be forgiven for thinking that Sydneysiders are perpetually on vacation. Heck, the locals themselves feel that way much of the time. And being so far removed from the "action" is often more blessing than curse: While other world-class cities are frenetic, in Sydney, when the surf's up, and the weather forecast is for another typically fine day, no one bothers to get stressed out.
At the same time, Australia's largest metropolis has also grown worldlier. An influx of immigrants late last century has pumped new vitality into this city of 4.3 million. Sydney now boasts a cosmopolitan mix of cafés, cuisines, and cultures, and several attractively revamped harborside precincts. Yet, as an Azerbaijan-born taxi driver recently put it, despite its new world-class status, Sydney retains the relaxing air of a "large country town."
I've learned to think of Sydney as a picnic: I may not want to spend my life in this sunny antipodean gem, but it sure makes for a pleasant interlude.