The Tale of the Ring Essay Sample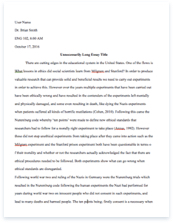 The whole doc is available only for registered users
OPEN DOC
Get Full Essay
Get access to this section to get all help you need with your essay and educational issues.
Get Access
The Tale of the Ring Essay Sample
He was angry, very angry. He was angry with his people for not being able to find the ring but most of all Ronnie Stevenson was angry with himself for ever having created the damned ring in the first place. Ronnie was about 50 years old, nobody knew his exact age – they were all too scared to ask, but he had been around for 31 years since his first entry into the life of real organised crime. His most notable feature was his glass eye, which was especially striking because the brown of his glass eye contrasted strongly with the bright blue of his real eye.
People were divided as to how he had lost his eye but the most popular story and as such the story which most people believed was that he had lost it in a childhood fight with a man who threatened his mother. He was 6 feet tall and his face seemed to suggest a hardened man who had eventually become oblivious to the pains which normal people suffered in life. He was feared throughout the entire crime network; he was feared by the police, feared by the people he worked for and feared by the other people in Britain and indeed the world who ran or were part of organised crime.
As well as being feared, he was also respected by all these people, because, as far as they knew, he had never made a single mistake. He had successfully run several criminal operations over the last 25 years in quite a wide range of areas. He had run assassinations, bank robberies, protection suits, gun running, drug smuggling and the like and he had never once failed to pull his attempt off and had never been caught by the police and neither had any of the people who worked for him. He was the person whom everyone came to when they needed some help with some illegal activity.
Naturally, over the years, he had amassed quite a bit of money and all he wanted to do now was retire to someplace quiet and live a comfortable, secluded life with a beautiful partner to see out his dying days. That was what he wanted to do but he couldn't do it because of his idiocy about 25 years ago, when he created the ring.
He and his friend had created it as a joke, a way to show off their scientific ability and it was also dangerously risky and therefore fun. They had been younger and more naive and they thought that they would hold onto the ring until the end of their lives or they would be able to destroy it at some chosen point. They had made a ring out of pewter which, through the miracles of their science, played a recorded message into the person's ear. Ronnie and his friend, Eric, had used it to relay their plans to each other about their operations they were going to perform in the near future. It had worked for a long time, but then Eric lost the ring whilst in a drunken stupor in a club somewhere in a small town 20 years ago and it had vanished.
Ronnie knew that if that ring was found, then he would be locked away in jail for the rest of his life. He couldn't retire peacefully until that ring was found and destroyed. He and his men had been searching for it for two years and they had thought they had another lead but then their hopes had been dashed away again. He had to find that ring. Meanwhile, an old man was just going down to the local pub, the 'Red Cow' as he had done every possible day for the last 30-odd years, when he spied a ring just lying in the gutter.
It was lying near a night-club and had obviously been lying in a drain. The recent heavy rains must have brought it out of its hole. The old man picked it up and slipped it inside his pocket, thinking that he would give it to his wife as a curiosity and then forgot about it for a few weeks. Little did he know that the ring would lead him into greater danger than he had ever known before. Ronnie's heart leapt as he was given the news by one of his men. Somebody in a small town had ordered a pewter ring to be put in a box and carefully wrapped.
This was obviously not such a rare occurrence, but they had looked into the matter a little bit and had found that the town had a night-club in it that had a broadly similar description to the one which Eric had given Ronnie all those years ago. One of his men had been down to the town armed with a description of the town provided by Ronnie, who had been able to recollect every detail of Eric's description from all those years ago. Ronnie's memory was not particularly good but for the last few years he had been focusing solely on the ring and Eric's description was always near the forefront of his mind.
The fact that he was so concerned was slightly bothering to him, there was a niggling doubt which had started to creep into his mind recently about how much importance he should place on finding the ring, as it was very unlikely that anybody was going to find it and even more unlikely that he would be able to find the ring but he pushed those thoughts to the back of his mind and set off to the town in west Yorkshire even more determined that he would find the ring.
It was approximately a fortnight since the old man had found the ring lying in the street and he was sitting in the Red Cow talking idly to the barman, Erskine, about unimportant things such as town gossip and whether beer tasted better than it did before the war. Without warning, a man, about 6 feet in height, stood up and asked if anybody in this town had seen a pewter ring. The old man didn't know why, but for some reason he didn't say anything about his discovery, maybe he was afraid that this man would take the ring away from him or maybe the man's glass eye spooked him, but he kept his mouth firmly shut.
The old man didn't know it and if he had it would have made him say something, but Ronnie had gone and spoken to the jewellers in town and had, for a small sum, obtained information about the person who had ordered the pewter ring to be wrapped and he had noticed the old man looking suspicious in the pub and then noted his face. Ronnie resolved to follow the old man home and watch him carefully for a few days to see if his suspicions about the whereabouts of the ring were vindicated. The old man left the pub quite hurriedly, went to his car and drove straight to his home a few miles away in a remote country lane.
As he drove towards his house and away from the pub, the old man fancied he was being followed, but he abruptly dismissed the thought from his mind and thought no more of it. He didn't mention the man in the pub to his wife because he thought it would only upset her and as such nobody knew anything about Ronnie and the old man's uneasiness about him. The next morning, the old man decided to go straight into town to collect the ring so that he could either get rid of it or hide it somewhere in his house.
Unfortunately for him, the old man didn't connect the tall man standing in the corner of the jeweller's shop, who had entered a few minutes after him, with the sinister man he had seen in the pub last night because if he had he might have pretended that he wasn't picking up a ring at all but, as it was, Ronnie had his suspicions confirmed by seeing the old man picking up the ring. It was up to Ronnie to make the next move and he did that swiftly and in a way which meant the old man had to make a tough decision. Ronnie grabbed the old man just as he was getting in his car and delivered an unnerving speech to him.
You have 24 hours to make your decision," he began, and as he said those words the old man felt a strong compulsion to be violently sick. "Your choices are thus; you give me the ring and you can just go away and forget about the entire incident with the rings or you can choose not to hand over the ring and I will not rest until you are dead. If you choose the first option then you must hand over the ring within the next 24 hours. I'll be waiting outside the jeweller's until 11:00 tomorrow. ' With those chilling words Ronnie left the old man. The old man, after recovering, drove straight to his house and contemplated his options carefully.
He put on the ring and learnt Ronnie's terrible secrets and afterwards decided that, whatever he did, he had to make sure that Ronnie didn't destroy the ring. However, he was also sure that Ronnie would carry out his threat so he had to make sure that Ronnie didn't guess that he had given it away. He finally decided on a plan of action and determined that he would carry it out that very evening. The evening came around and the first thing the old man did was go to the 'Red Cow', partly to get some courage instilled in him but mostly to carry out the first part of his plan.
The old man went into the bar, ordered a pint of bitter and gave the ring to Erskine with the simple instructions to do what he wanted but never to wear it. Then he set off to meet Ronnie and give him the bogus ring which he and his wife had earlier created. Unfortunately, the old man's plan was doomed to failure from the start. Ronnie had planted one of his men in the Red Cow, just as a matter of precaution and the man had seen the whole interchange between Erskine and Ronnie before going straight to the bar's telephone and ringing Ronnie, who began to lay out his plans.
He would accept the ring from the old man, acting as if he didn't know it was a phoney and would then kill him when he returned to his house a few miles away from town later that night. He knew that he wouldn't be able to steal the ring, so he would have to destroy the entire 'Red Cow', probably at some time when everyone knew about the old man's death, so there wouldn't be so many innocent lives lost when he destroyed the pub. Ronnie knew what he was going to do and he knew that the rest of his life would be comparatively simple.
He smiled contentedly outside the jeweller's as only a man who controls his own destiny can smile. They never saw the old man again, but some three weeks later the local paper carried a report of a person answering his description being found dead down a remote country lane. Erskine put the ring behind the bar and thought no more of it. Then, one afternoon, his wife took it into town to get it valued. Finding it to be nothing more valuable than pewter, she threw it away. Exactly twenty-one days later, the 'Red Cow' was burned to the ground.