"The Third Life of Grange Copeland" by Alice Walker Essay Sample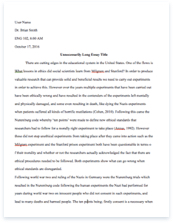 The whole doc is available only for registered users
OPEN DOC
Pages:
Word count: 3393
Category: novel
Download Essay
Get Full Essay
Get access to this section to get all the help you need with your essay and educational goals.
Get Access
"The Third Life of Grange Copeland" by Alice Walker Essay Sample
Published in 1970, Alice Walker's novel "The Third Life of Grange Copeland" explores the relationship between three generations of poor, rural black people in Georgia from the 1920"s, through to the beginnings of the Civil Rights movement in the 1960's. Walker was and still is active in the Civil Rights Movement, but due to her portrayal of black men and the relationship between black men and women, her work has not always enjoyed an intense following among nationalist reviewers and critics. Malcolm Bradbury has however, described Walker as "dominant, … at least in terms of popularity and visibility". (I: Pg101).
Alice Walker is often referred to as a feminist writer. F.J Griffin concludes that "…her text participates in the black feminist literary movement of the seventies and eighties." (VI: Pg43), while Walker herself maintains, that she is a 'womanist' rather than a feminist and that she is "committed to the survival and wholeness of the whole people – male and female." (III: Pg107). For her novel "The Third Life of Grange Copeland", Walker states that she is "… committed to exploring the oppressions, the insanities, the loyalties, and the triumphs of black women.". It is therefore necessary to examine these claims for the novel and to determine whether her work does substantiate the statement she makes on behalf of the black women of twentieth century America.
Alice Walker's novel "The Third Life of Grange Copeland" relates the trials and tribulations of a poor, rural, black family in Georgia from the 1920's through to the 1960's. 'Grange Copeland' and his wife 'Margaret' live and work on an estate owned by a white landlord. As his life proceeds 'Grange' realises that there is no escape from the poverty and degradation that he has been subjected to. His dream is to escape to the north of America where there are supposedly riches for everyone. Grange's frustrations with his life and his subservience to the white masters lead him to ignore and mentally brutalise his wife and oldest child, 'Brownfield'. Margaret has become a woman resigned to her life and tries to emulate Grange's life of drinking and copulation. Grange Copeland eventually leaves the family to go 'up north' to seek his fortune. When he leaves, Margaret kills herself and her baby, leaving Brownfield to cope alone. Brownfield leaves the poverty stricken area and goes in search of his father, but stops at a whorehouse owned and run by 'Fat Josie' and her daughter. While he is there, he meets 'Mem', the niece of Fat Josie and eventually they decide to marry.
As opposed to Brownfield, Mem is intelligent, can read and write and is the local school teacher. They move to a tenanted shack where Brownfield works as his father did, picking cotton. Brownfield and Mem have three children, Daphne, Ornette, and the youngest Ruth. Brownfield becomes far more brutal than his father, taking out his frustrations on Mem and the children, eventually seeking solace in a bottle of liquor and in the arms of Fat Josie. Grange, disillusioned with the north returns and marries Fat Josie, while Brownfield becomes even more bitter towards Mem, blaming her for the situation that he is in. He beats Mem regularly, refers to her as ugly and ridicules her education. Mem eventually stands up to Brownfield and tries to create a better life for her children, moving the whole family to a better house with modern conveniences. In an attempt to weaken Mem, Brownfield continually tries to make her pregnant and bides his time until she is too weak to fight him. He then moves the whole family back to the shack. Mem is murdered by him in a drunken rage for daring to oppose what he sees as his manhood and control of the family.
Brownfield is imprisoned and the children are split up. Daphne and Ornette move up north with Mem's father "…a smooth talking Northern preacher… ",(XI: Pg140) while Ruth goes to live with Grange and Fat Josie. Grange attempts to make up for his past misdeeds and tries to help Ruth understand the ways of the world as seen from a black person's perspective and the two become inseparable. Brownfield is eventually released from prison and wants his revenge on his father for abandoning him and taking away Ruth, who he sees as his personal property. Ruth has displaced Fat Josie in Grange's affections, so Josie and Brownfield formulate a plot for Brownfield to gain custody of Ruth. There is a private court session in which Brownfield is granted custody of Ruth, by the judge, but Grange in order to protect his grandchild kills Brownfield, and he himself is hunted by the law until he is killed in a gun battle.
The title of the novel, "The Third Life of Grange Copeland" suggests that the story is about a man and it can be argued that the lives of the women in the novel are determined by the men. The female characters in the novel are affected in varying degrees by the men's behaviour towards them and it is the black men rather than the white members of society who are predominantly the cause of black women's oppression. The male and female characters all have their expected roles to play, and these traditions when broken by the women, are commented upon by the men. Margaret's attempt to copy Grange's life style is seen through the eyes of Brownfield. He sees her turn from a devoted mother and homemaker into "…a wild woman looking for frivolous things… in the transient embraces of strangers."(XI: pg20). Grange is unwilling to show any responsibilities to his family, he is free to move and do as he chooses.
Margaret, however is portrayed as being trapped by her circumstances and responsibilities, she can not leave everything behind her and start again as he can. M. Springer maintains that the "…conventional social world is feminine" and "…women are static figures within it…", while the world of the man, even that of a black man in an overtly racist society, is a "…world of discovery.." in which he " …breaks new ground…".(X: Pg298). Grange's attitude towards Margaret and desertion of the family leads to her eventual suicide as she realises that she is unable to cope alone, without a man to support her. The oppressive hold that the men have over the women is also illustrated by Josie. Walker initially suggests that the prostitute, Josie, is a woman who is in control of her life. She owns her own business, is relatively wealthy and is in a position to demand "… money with an authority that squelched all pity."
(XI: Pg41). Becoming a prostitute was an attempt to humiliate her father who rejected her when she broke the behavioural code by becoming an unmarried mother. Josie attempts to extract her revenge upon him by prostituting herself to his friends. The power Josie's father still has over her is highlighted by the current dreams that she has concerning him, as he held "…her immobile with his weight, like judgement across her chest."(XI: Pg38). Josie's intimate associations with Brownfield and Grange and her need to be loved, suggests that she can not function without a man in her life. Her oppression by the men in her life is complete as both Grange and Brownfield use her to justify their own ends. The former uses her money to set up his own farm, while the latter manipulates Josie to extract his revenge on Grange. As with her father, Josie is rejected and ridiculed by them both and eventually she is left alone.
The depiction of the oppression of Mem is the most detailed and harrowing account in the novel. As opposed to Brownfield, Mem is intelligent, can read and write and has a job as a school teacher. After she marries Brownfield however, all of these attributes are extinguished by him, as he attempts to humiliate her and remind her that she is "…like the rest of us poor niggers…" (XI: Pg56). Mem changes from being relatively at ease with her life to someone who is constantly abused both mentally and physically by her husband. She strives to achieve certain goals out of her already meagre existence, but these attempts are reduced to nothing as Brownfield either wastes the opportunities or rejects her input into matters concerning the family, which he sees as being his sole responsibility and domain. Brownfield makes a successful attempt at sabotaging Mem's dream of a better life. He has no command over his own life or actions and is therefore unwilling to relinquish the control and dominance that he has over his family.
This is in his view, a natural progression and order; although Mem shows that she is far more capable than he is. In America in the first half of the twentieth century, coloured people were expected to know their place and adhere to it. Any attempt by a coloured man to break free from the social and economic restrictions that they faced, was met not only with derision and anger from the whites, but also from the blacks as well. As " … the underclass of the underclass…", (XII: Pg126), a black woman's attempts to alter her designated place in society was far more difficult than that of a man's, as it was fraught with violence and intimidation from black men as well as from members of the white population. Perhaps one of the most important paragraphs in the novel highlights the social structure that is embedded in both races. Brownfield recognises that it is the colour of his skin that causes him to face severe disadvantages in his life. His reaction is to impart this knowledge to the one person who he deems to be his subordinate and inferior and to make her realise her own true place in society.
Brownfield tells Mem to "…remember…" that "…she ain't white…", and his recognition of the importance of skin colour is compounded further as "He liked to sling the perfection of white women at her because color was something she could not change and as his own colored skin annoyed him he meant for hers to humble her." (XI: Pg58). Mem is constantly degraded by Brownfield, who refers to her throughout the novel as "ugly", a "whore" and a "Goddamn rib-ridden plowhorse…" (XI: Pg78). In a society dominated by male Caucasians, Walker intimates that beauty and perfection were and perhaps still are, ennobled by the supposed grace and refinement of southern American white women. The black writer, Zora Neale Hurston highlights the attitudes of black males towards matters concerning beauty and refinement in her novel, "Their Eyes Were Watching God", written in 1937.
The character Joe Starks "…aims to lock his new wife into the image of white southern ladyhood." (XII: Pg323). It was white males who asserted the standards of femininity and beauty and as all women regardless of race were judged by these "standards", the opinions and attitudes of the black male population towards black women altered dramatically. (V: Pg 54). Brownfield shows his disgust for his wife when he states that "A woman as black and ugly as you ought to call a man Mister". (XI: Pg77). His hatred of her natural attributes could be an attempt by Walker to show that although black women are oppressed even by the men of their own race, the men's refusal to accept the women as an essential and equal part of black society, is in fact contributing to their own oppression.
Alice Walker attempts to show in the novel the oppression and brutality, that the black women of early twentieth century America had to endure. The murder and suicide rates of black American women have always been well documented and disproportionately high.(V: Pg53). Walker attempts to highlight this fact in the novel by the graphic illumination of the murder of Mem and the suicide of Margaret. The effect that the hardships of every day life had on the women is perhaps best highlighted by the death of Margaret. She realises that she can not survive without the support of a man, and her only option is to take her own life and that of her baby's as well. This could be interpreted as an insane and murderous act, but in a society that cares little for black people and even less for black women, Walker is perhaps trying to explain that there is no alternative and that it is American and black society in particular which are the cause of this insanity. The insanities that Walker refers to are also exhibited in the relationships between the men and the women.
As H.L Gates maintains, the women stay with the men although they are "…existing in a numb state, deadened, and insensible to a life beyond degradation and poverty…"(V: Pg47). It could be interpreted that this is the insanity that the author intends to portray. Walker believes that the women in the novel and perhaps all black women are insane to stay in such relationships and for their own and children's benefit they should try to escape this captivity. Walker seems to realise that in real life this is highly unlikely and by controlling the outcome in the novel, she could be attempting to show that the only alternative is death. The insanity of continuing in a relationship where one is constantly beaten, humiliated and abused could also be coupled with the sense of loyalty that Walker believes black women exhibit.
The women's loyalty to their children is one of the most redeeming features of a harrowing and tragic story. By committing suicide and infanticide, Margaret could, in a certain sense be showing an intense loyalty to both of her offspring. Whilst ignoring the moral implications, taking the baby's life could be construed as ultimately saving it from a probable life of degradation and hardship. The act of taking her own life also frees Brownfield from any responsibilities that he might have or feel towards his family, thus giving him the opportunity to escape from the poverty and racism that was endemic in the southern states of America. Mem's loyalty to her children is explored at great length throughout the novel. She stays with Brownfield, perhaps through a macabre sense of loyalty to him, but mostly because he is the only breadwinner in the family and the only one capable of supporting them. Her intense hatred of him is not questioned in the novel and neither are her fierce loyalties towards the children.
Mem constantly tries to protect them from the brutality of Brownfield's behaviour, by putting herself in the way of his attacks and deflecting his anger towards her as he begins to exert sadistic tendencies towards the children. She attempts to ensure the children's well-being by trying to provide a home for them to live in, where the baby, Ruth, "..will grow up in 'lectricity and gas heat!".(XI: Pg88). Mem is willing to undergo brutal treatment by Brownfield in order to achieve this aim. The extremes that she does go to, show her determination to succeed, but as with all attempts by the female characters in the novel to break free, there is always tragedy. Mem's murder could be seen as another brutal act by a particularly brutal man. Mem, however, seems to be aware that eventually Brownfield will murder her. He has threatened to do so many times and she moves forwards towards her fate without faltering and makes no attempt to protect herself. This could be seen as the ultimate in loyalty and perhaps even a personal triumph over him. By giving up her own life she is able to free her children from the restrictions and terrors that life with Brownfield would hold.
Walker's view of the triumphs of black women is shown throughout the novel, as she attempts to intimate to the reader that there are many things that could be considered as triumphs, although they ultimately end in tragedy. Overshadowed by the tragic sequence of events, the triumphs could be seen as only small ones, but taken together they show that progress and enlightenment is gradually being won by the efforts of a small band of determined black women. Margaret manages to obtain a bizarre equality with Grange, matching and exceeding his behaviour for drinking and carousing, which was normally the domain of the men.
Mem begins to assert more control over her family's fortunes, as she manages for a short time to enable the family to live in relatively comfortable surroundings. Walker goes to great lengths to show that Mem is defeated by the scheming of Brownfield and not through any lack of skill or know-how on her part. Ruth is the most successful and liberated of all the women in the novel. Through her experiences with her father and grandfather, Ruth is now able to determine the effects of the intransigence and brutality of black men towards black women and alternatively the caring and warmth of a male figure in her life. It is Ruth who is the ultimate triumph of the novel and is perhaps in Walker's view the black woman of the future. She is compassionate, determined, educated and experienced, capable of exploring the world and making her own judgements as to what she finds there.(V: Pg47)
In 'The Third Life of Grange Copeland', Alice Walker does indeed explore the "…oppressions, the insanities, the loyalties and the triumphs of black women." The women are portrayed throughout the novel as being an underclass lower than that of the black population as a whole. That the women succeed in certain respects is shown by Walker as a testament to their own skill and endeavour. Although the successes are eventually obliterated by the disasters and tragedies of the women's situation, this does not diminish the fact that Walker shows that it is possible for black women to achieve independence and equality through their own efforts. Alice Walker, amongst other authors has been accused of stereotyping her characters and the roles they play.
(X: Pg 298) The type of novel where black boy meets black girl, black boy beats black girl, has been construed by some critics, as unhelpful in the struggle for the overall emancipation and equality that the black people of America desire.(III: Pg1) But Walker manages to show, through her portrayal of black men and women, that her 'womanist' theory does hold true. If black men and women are to obtain equality then they need to work together and not against each other.
BIBLIOGRAPHY
I: BRADBURY, M.(Ed.) CONTEMPORARY AMERICAN FICTION.
RO. S. (Ed) EDWARD ARNOLD LTD.
GREAT BRITAIN. 1987.
II: COOKE, M.G. AFRO-AMERICAN LITERATURE IN THE
TWENTIETH CENTURY.
YALE UNIVERSITY PRESS.
U.S.A.1984.
III: DUBEY, M. BLACK WOMEN NOVELISTS AND THE
NATIONAL AESTHETIC.
INDIANA UNIVERSITY PRESS.
USA 1994.
IV: FOSSUM, R.H. THE AMERICAN DREAM.
ROTH, J.K. BRITISH ASSOCIATION FOR AMERICAN STUDIES.
GREAT BRITAIN. 1988.
V: GATES, H.L. (Ed) ALICE WALKER.
APPIAH, K.A.(Ed) ARISTAD PRESS INC.
NEW YORK. USA. 1993.
VI: GRIFFIN, F.J. "WHO SET YOU FLOWIN"
THE AFRICAN-AMERICAN MIGRATION NARRATIVE.
OXFORD UNIVERSITY PRESS.
NEW YORK. USA. 1995.
VII: HILL, H.(Ed) ANGER AND BEYOND
THE NEGRO WRITER IN THE UNITED STATES.
HARPER AND ROW.
NEW YORK. USA. 1966.
VIII: LEE, A.R.(Ed) BLACK FICTION.
VISION PRESS LTD.
LONDON, ENGLAND. 1980.
XI: SHOWALTER, E. SISTER'S CHOICE.
CLARENDON PRESS.
OXFORD, ENGLAND.1991.
X: SPRINGER, M.(Ed) WHAT MANNER OF WOMAN.
BASIL BLACKWELL.
OXFORD, ENGLAND. 1978.
XI: WALKER, A. THE THIRD LIFE OF GRANGE COPELAND.
THE WOMEN'S PRESS LTD.
GREAT BRITAIN. 1985.
XII: WILLIS, S. BLACK WOMEN WRITING:
THE AMERICAN EXPERIENCE.
UNIVERSITY OF WISCONSIN PRESS.
USA. 1987.
PAUL BIRCH.
"I AM COMMITTED TO EXPLORING THE OPPRESSIONS, THE INSANITIES, THE LOYALTIES, AND THE TRIUMPHS OF BLACK WOMEN."
(ALICE WALKER ON THE THIRD LIFE OF GRANGE COPELAND.).
DISCUSS THE AUTHOR'S CLAIMS.
B.A (HONS) HUMANITIES. P.T. YEAR 3.
LECTURER: Dr ANDREW CLARK
SUBJECT: ENGLISH LITERATURE; THE AMERICAN DREAM. LI: 203.