The Thirteen Colonies Essay Sample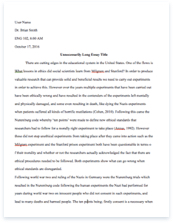 The whole doc is available only for registered users
OPEN DOC
Download Essay
A limited time offer!
Get a custom sample essay written according to your requirements urgent 3h delivery guaranteed
Order Now
The Thirteen Colonies Essay Sample
The Thirteen Colonies was the collective name of the British territories in America namely New Hampshire, Massachusetts, Rhode Island, Connecticut, New York, New Jersey, Pennsylvania, Delaware, Maryland, Virginia, North Carolina, South Carolina, and Georgia.  These were the same territories which openly declared independence from British rule and decided to take arms against the empire.  The causes for these can be stemmed to several factors.
First was the imposing of taxation on the Americas for the contribution to its defense.  After the French threat to American soil ended, the monarchy decided that rather than spend revenues earned from the mainland in order to maintain the colonies, it should contribute to the expenses since the colonials were taxed less than Englishmen.
It was a valid concern which should have been raised in parliament and an American delegation should have been sent to present its case.  The fact that no delegation was sent and the Americans felt that their position was not properly presented gave rise to the resentment for these taxes.  "No taxation without representation."[1] This became the chant of many colonists who felt the empire was balancing the books on their backs.  The new taxes were implemented in 1764 with the Sugar Act and went on to tax other essentials like glass, paper and tea in succeeding laws.
Some prominent colonists reacted by forming the Sons of Liberty and it spread like wildfire.  This organization threatened violence to any trying to implement these taxes.  In 1772, Samuel Adams designed a framework for a rebel government.  These were the sparks which would begin the American Revolution.  Open conflict was still limited but acts of subversion to the English crown were rampant like the barring of magistrates to the local courthouse in Worcester.  The shot heard around the world occurred on April 19, 1775 which led to open warfare between England and America.
[1] William S. Carpenter, "Taxation Without Representation" in Dictionary of American History, Volume 7 (1976); Miller (1943)