The Three Gorges Dam Essay Sample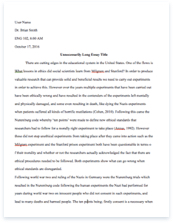 Pages: 11
Word count: 2,993
Rewriting Possibility: 99%

(excellent)

Category: environment
Get Full Essay
Get access to this section to get all help you need with your essay and educational issues.
Get Access
Introduction of TOPIC
Ecologists call it an environmental disaster in the making. Historians question the preservation of China's rich history while archaeologists express fears of losing nearly 1,300 important sites and irreplaceable artifacts along with 90 percent of endangered species of both plants and animals. Energy experts doubt whether the project can generate efficient electricity. Others say the dam poses great threat than benefits to the Chinese people as their government gambles with technology while wagering human lives. From $17 billion to $75 billion, the cost of the world's largest hydropower plant keeps on rising and is set to be worth $125 billion upon completion. Amidst negative views and mounting protests worldwide, the Chinese leadership believes otherwise, as they consider the Three Gorges Dam to be the eight wonder of the world and environmentally sound in general.
This dam is so important to China because it symbolizes its emergence as a major technological and economic superpower that would propel the country into the 21st century. The dam will not only bring respect to China's political system but a matter of national honor. Ever since communism failed three decades ago, Chinese leaders were determined to make China a successful market economy and a powerful nation, despite being categorized as a third world country. The project is their mass political and sociological statement. China's President Jiang Zemin called the project 1"a remarkable feat in the history of mankind to reshape and exploit natural resources" and said it "embodies the great industrious and dauntless spirit of the Chinese nation."
So what makes this dam so unique? It is simply a world record of human achievements but at the same time a world record of ecological problems, political controversy, economic strain, and potential disaster. Chinese authorities hope to solve some of the country's major problem with a single stroke, just like hitting two birds with one stone. Besides being the world's largest hydropower station, the dam is also the world's largest water conservation project with the largest building scale, biggest project workload, biggest construction difficulty, biggest flood control capability, biggest and most complicated shiplift operation, and the largest and the most arduous resettlement undertaking in history.
The purposes of this controversial project are to produce hydroelectric power, to control flood, and improve navigation along the Yangtze River, where the dam is being built. Stretching nearly 4,000 miles, the river is the third world's longest river after the Nile and the Amazon. The river provides 70 percent of inland water transportation and 25 percent of irrigation to agricultural farmlands. There are more than 30 industrial cities along the coast. However, in the past 100 years, the river's notorious floods have claimed more than one million lives. Chinese officials note that the project will provide one-ninth of the nation's electrical production and generate jobs. It will increase shipping and commerce in the region, bringing economic opportunities. As protests continue, Chinese engineers also continue the construction of the dam, which is to be completed by 2009.
The Dam. Sun Yat-sen, the father of modern China, first proposed the idea in 1919 followed by Mao Tse-tung. The dam has been the dream of Chinese leaders for more than 50 years. The project was finalized in 1992 and construction began a year after. It consists of three stages and will tale 17 years to complete. The first stage of construction began in 1993 to 1997 with the damming of the river. The second stage ran from 1998 to 2003 with the operation of a permanent shiplock and the first unit of generators. The third stage, from 2004 to 2009, will be the installation of 26 electricity-producing turbo generators, each with a capacity of 700,000 kilowatts. Overall capacity is estimated at 18.2 million kilowatts with a yearly output of 84.68 billion kilowatt per hour.
The project employed some 250,000 workers. The main target of the construction includes removing 102.59 million cubic meters of stone and earth and filling with 29.33 million cubic meters of stone and earthwork, 27.15 million cubic meters of cement for mixing and pouring, erecting 281,000 tons of metal structures and 354,000 tons of reinforced bars, and building 231,000 square meters of leak proof concrete walls. Total length of the dam axis is 2,309.37 meters while its height is 185 meters. Its spillway section, located at the middle of the river, is 483 meters long. Its reservoir runs more than 600 kilometers in length. The dam uses a vertical hoisting type shiplift with a maximum distance of 113 meters. Its container is 120x18x 3.5 meters, capable of carrying 3,000 tons of cargo or passengers. Total storage capacity of the reservoir is about 39.3 billion cubic meters, 22.15 billion cubic meters of which is for flood control. Discharging capacity of the spillway is 110,000 cubic meter per second while its shiplock (a twin-5 freight) can handle tows up to 10,000 tons. These navigation facilities can handle 50 million tons a year.
What Are Its Benefits?
Flood Control – Recurrence interval of flood at the Yangtze River is about ten years. The river's flood-discharging capacity is only 70,000 cubic meter per second against the large floods as high as 110,000 cubic meter per second. With its flood diversion structure, the dam can protect the surroundings and prevent disasters from big floods in more than 1,000 years. It will ensure safety to 15 million people living in the area and 1.5 million hectares of farmland.
Power Generation – Total annual output of the hydropower plant is expected to reach 105 billion khw and will general an annual net value of $81.2 billion. Only 1,000 km within the industrial centers, the power plant will be a network junction for all power grids in China. It will not only supplement existing power sources but will upgrade the quality and efficiency of grid, making the project the center of electricity dispatching center.
Navigation – Waterway navigation on the river above the dam will broaden navigation channel to an average 1,000 meters which will enable 10,000 tows to sail from Shanghai to Chongqing. This improvement will reduce shipping costs by 37 percent, boosting economic conditions. At this point, Chongqing will become the world's largest seaport as it opens its gateways to the Pacific Ocean.
Aquaculture – The 185 meter height of the dam will create a deep reservoir of 1,150 km. There will also be a 700 km water surface, which will slow down the flow of water. This clean, nutritious, and warmer water will be ideal for raising shrimps, shellfish, fish, geese, ducks, and crabs among others. Both banks of the river will be used for developing agriculture, forestry, fishing, and other sideline production.
Tourism – Despite the lost of historical sites, the scenery in general will create a unique and mysterious attractions. Plans have been made to rebuild those that were submerge

d. The charm of the famous landmark will remain unchanged. A spectacular waterfall will be formed by
the steep incline of the Three Gorges dike and the formation of an artificial lake along the mountains will add beauty to the landscape. There will be many scenic spots like the Badong Shennong Stream, the Gezi River Stone Forest, and the Shuangxi Karst Caves that will be made accessible. The place will be a combination of natural beauty, ancient cultural relics, and historical sites as well as modern structures.
Ecological Protection – The project will serve as a guardian for the protection and improvement of ecological environment at the Yangtze River. It is designed to withstand earthquakes of magnitude seven and landslides with a total volume of 0.38 billion cubic meters. It will also prevent the threats of flood and sediment deposition. The reservoir will not affect but enhance the living conditions of endangered animals such as the Chinese dolphins, the Yangtze alligator, and the giant sela mande among others. Rare and species of plants will be distributed within the areas above the flood level.
Environmental Purification – The project will eliminate large amount of wastewater, waste gases, and residues as well as million tons of sulfide dioxide, carbon dioxide and monoxide, compound oxygen and nitrogen. Electric production used to consume 50 million tons of coal every year operating in 14 thermal power plants. This hydropower plant is clean and reusable, which means a lot of savings.
Development-oriented Resettlement – People who will be dislocated by the construction of the dam will have better location as the government sets aside vast hectares of improved terraced fields with new buildings, houses, bridges, roads, and water supply.
Water Supply and Irrigation – The project will enable the water of the Yangtze River to flow freely and faster to North China where there is a shortage of water of about 70 billion cubic meters annually. Water and irrigation in that area are limited. North China faces rapid industry growth and overpopulation. The dam will help irrigate North China's plains, which makes up 40 percent of the country's cultivated lands.
What are the possible effects?
Power produce by the dam will greatly benefit the country but there are also many issues to be considered that will affect the environment and the lives of millions. The main issue of the project is focused on the negative environmental impacts such as water pollution, fish migration, inundation, landslides, sedimentation, ground water contaminations, soil erosion, water loss of the great lakes of China, and an outbreak of water-borne diseases. As many as 14 million people will be affected including 19 countries, a possible economic and social disaster. Estimate cost of the project kept on rising lately. The World Bank and the US Export-Import Bank both declined financial aid. China does not have the capabilities to fund the project otherwise, the country will experience economic crisis. However, Chinese officials noted that the project attracted overseas investments with 470 ventures into the city of Yichang, the vicinity of the project.
By building this gigantic dam, over 62,000 acres of farmland will be submerged together with 21 cities and counties, 114 towns and 1,599 factories. Some 1.2 million residents will be relocated and about 196 fish species in the upper reach of the river will be extinct. There were reports and complaints that these people were treated like refugees in their own country, staying in military or refugee camps. Majority of them feel driven to homelessness and suffered hardships due to lack of economic activities. One of the difficulty in relocation is the availability of land, considering China is densely populated. Dr. Michael Cernea of the World Bank and Dr. Thayer Scudder of California Institute of Technology said that 2"dam related relocation affects society in three ways: economic disaster, human trauma, and social catastrophe". Aside from the social aspect, China's cultural heritage dating back to 10,000 BC will be lost. Some of the scenic canyons that inspired writers and painters for centuries will be ruined. Another issue is the safety of the dam itself during earthquakes or war. When the dam breaks millions of lives will be washed away while destroying all viable lands in the area. In 1975 the world's worst dam collapse occurred in China. These dams believed to be unbreakable. And the result was that 200,000 people drowned or died soon after because of enormous infectious disease that the floods created. (Lawrence R. Sullivan, PhD, political scientist).
Requirements for building a mega dam are not easy. Opponents say that a higher dam will result in effects that are more negative and will devastate the ecology and environment of the Yangtze River on a larger scale. Because of its huge reservoir, soil erosion along the banks of the river may trigger large-scale landslides. During the process, the reservoir will trap 75 percent of sediments in the river. Sediments act as natural fertilizer for agriculture and fishery. To compensate for the loss of 25 percent sediments, chemical fertilizer will be used. These chemicals may contain cancer-causing agents like nitrates that can contaminate surface water system. In addition, the dam will also utilize the process of siltation, one of the hardest and most difficult problems for every dam. By silting up the dam and dikes, the riverbeds are elevated which will increase water levels. Siltation accumulates muddy water behind the dam. In order to store clean water and to draw off muddy water, this would require a release of muddy water during the muddy season. Drawing off muddy waters defeats the purpose of flood control. The Yangtze River carries about 680 million tons of silt every year. An estimated guess of 0.5 billion tons of silt will be trapped behind the dam yearly. Siltation in the end will aggravate more floods and the destruction of lands.
The Chinese Perspective. In answer to all these issues, Chinese leaders came up with possible solutions. Chinese experts believe that the dam will help improve the climate condition in the area, which will be conducive for planting citrus fruits, a major income for local farmers. The reservoir will also help winter be warmer. The water will retain its nutrition context, as the dam will only block 10 percent of the total nutrients. With its Environment Protection Program, China is set to build a dozen waste water treatment plants to control water pollution and forest belt in the middle and upper reaches of the river in order to develop ecological agriculture. The program will close some 30 paper mills to prevent industrial waste. To stop soil erosion, 2.86 million hectares will be devoted to forests. It will open breeding stations and implement protection zones for aquatic animals. China plans to set up plant protection methods that will save rare species, establish a plant community and ecological systems as well as landscapes. Work for a botanical park already began covering an area of 6,967 hectares. Chinese authorities claim that people are better off in the resettlement area. Residents now enjoy lifetime security with old-age pension system and getting jobs, showing that workers enjoy higher income of $590 compared to $60 before they moved.
Other measures to raise income in the resettlement area include building fruit and forestry bases, aquatic production, and constructions. Plans to rebuild 165 secondary and primary schools are underway. The government spent $482 million for the resettlement program. So far, more than 20,000 residents have been relocated, 75,000 square meters of housing were rebuilt, and 60 new factories are operating while another 2,500 are under construction. Qi Lin, director of the Resettlement Bureau, said that various areas in China supported the program and gave a total of $193 million. He added that 20 provinces and cities provided fund for technology and materials for the reservoir, launching more than 800 projects. A number of scientific research institutes across the country help develop the agricultural areas surrounding the reservoir free of charge. With the assistance from experts, farmers have become efficient and knowledgeable in planting American Ginseng, melons, and raising soft-shelled turtles and deer.
Conclusion. Although, the construction of the dam took so much investment and will take a long time, overall the project will bring considerable benefits. Ecological and environment conditions were improved in some areas; but there are still large areas that are not yet fully addressed. It is imperative to have a comprehensive rehabilitation of the reservoir and the effects on the Yangtze River. The Three Gorges Project has both positive and negative impacts on the ecosystems and these are complex issues.
When the project is completed, which is expected to generate $973 million a year, portion of the financial benefits should be allocated for protecting the environment and ecological construction as well as enhance the preservation of historic heritages and cultural relics as well as archaeological excavation. Managing the reservoir should optimize to meet the requirements for constructing ecosystems and protect the environment as much as possible. In addition, forest construction in the middle and upper reaches of the Yangtze River must be developed together with water and soil conservation as well as the improvement of the conservation of rare and endangered species and resources. All these will resolve in the overall control of the environment and lessen the adverse effects on human lives and fertile lands. The undertaking is very complicated and it needs to be carefully planned and well prepared in order to unify the economic, social, and environmental benefits.
Footnotes:
1 The Yangtze Dam: Feat or Folly?!: By Steven Mufson. Washington Post Foreign Service. Sunday, November 9, 1997; Page A01
  2 The Three Gorges Case Study: Major Relocations. Par.3, line 13-17. Retrieve from http://www.arch.mcgill.ca/prof/sijpkes/arch374/winter2001/dbiggs/three.html 
References
China's Three Gorges Dam: Transforming the Yangtze. Retrieve April 22, 2006 from http://www.mtholyoke.edu/~kbstrand/pol116.html
Three Gorges Dam: Harmful or Helpful? P.K. Yonge Developmental Research School. University of Florida. Retrieve April 22, 2006 from http://www.pky.ufl.edu/~vancleef/webquest.html
Ryder, Grainne .(1990). Damming the Three Gorges : what dam-builders don't want you to know : a critique of the Three Gorges Water Control Project feasibility study 
Publisher: Probe International. ISBN: 0919849105
Fearnside, P.M., 1988. "China's Three Gorges Dam: 'Fatal' Project or Step Toward Modernization?" World Development 16 (1988): 615-630.
Boxer, B., 1988. "China's Three Gorges Dam: Questions and Prospects." The China Quarterly May, 1988: 94-108.
Jackson, S., Sleigh, A. "Resettlement for China's Three Gorges Dam: socio-economic impact and institutional tensions." Communist and Post-Communist Studies 33 (2000): 223-241.