The Time for Change Essay Sample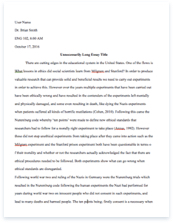 The whole doc is available only for registered users
OPEN DOC
Pages:
Word count: 1142
Category: changes
Download Essay
A limited time offer!
Get a custom sample essay written according to your requirements urgent 3h delivery guaranteed
Order Now
The Time for Change Essay Sample
            Every summer, throughout her childhood, Celia and her family would always vacation in Halfmoon Bay, a tiny community on the south coast of British Columbia in Canada. They would leave early the first day of summer holidays and arrive in Vancouver four hours later, the same day. It never took long for the family to arrive at Celia's Aunt and Uncle's cabin, which is located on the waterfront, overlooking the tall rugged blue mountains of Vancouver Island. Everyday spent in Halfmoon Bay was filled with fun and adventure. The two families often spent their days either at Ruby Lake or Catherine Lake, or strolling along the streets in Garden Bay, window shopping in all the small antique stores and filling their stomachs with delicious ice cream from the small cafe there.
Every day Celia, her cousins and the neighbourhood children would get together and have water fights or play hide-and-seek. When the family vacation came to an end, Celia never wanted to leave. The thought of having to return back home was disappointing. Celia wished she could stay and live with her Aunt and Uncle and cousins forever. However, as she grew older, things changed. Visits to her Aunt and Uncle's cabin were shorter and, it seemed that her three cousins were much more interested in spending time with their friends than they were with Celia and her siblings. Celia spent much of her two week vacation in Halfmoon Bay missing her friends back home and wondering what they were up to. As a child Celia believed Halfmoon Bay was paradise, but as an adult, Halfmoon Bay is just another regular place.
            One mid-July summer evening, Celia walks barefoot along the shores of Welcome Beach by herself. At times she would stop and dig her toes into the soft, wet cool sand. An older couple walk by her and smile. At the far end of the beach sits a small group of people—three boys and two girls. All of them appear to be around the same age of Celia—in their early twenties. The three men are topless and clad in long Hawaii style water shorts. All are quite lean in stature and cocky when interacting with their female friends. Celia's eyes fall on the two girls who are sitting between the three young men. Both are dressed in short-shorts and low-neck tank-tops. Their faces appear to be masked behind a thick layer of makeup. Celia cannot tell if their hair is naturally yellow blond, or if they had bleached it that color. She suddenly feels self-conscience in her baggy grey sweat pants and blue t-shirt. Celia desperately wishes she had more of the same style of clothing as the two blonds sitting fifteen feet away from her. She casts another glimpse at the group of young people and starts to walk up to them to introduce herself, but stops dead in her tracks when the two girls cast her snooty looks.
            Ok, if you want it to be like that, than have it your way, Celia thinks to herself, feeling hurt by their cold response.
            She continues to make her way down the beach, the laughter of the young people fading as she walks farther and farther away from them. Celia feels very much relieved to be away from them. She stops for a moment and looks around over her left shoulder at the calm ocean and beyond to the mountains of Vancouver Island rising out of the Georgia Straight. By now, the sun has begun to sink beneath the mountains, casting its brilliant red light in the scarlet sky.
            This is a common beach for family gatherings. Her father and Uncle would build large beach fires and then the two families would sit around it, roast hot dogs and marshmallows and sing camp fire songs. Most of the time, families from the neighbourhood would join in on the fun. Celia distinctly remembers, in the summer of 1998, her family became close friends with the McCarthy's and the McTavish's. That summer Celia, her siblings and her cousins spent everyday of their vacation with the McCarthy and McTavish children.
             Celia smiles when she thinks about that summer. However, that smile quickly fades from her face. Over two years ago the McTavish family moved to Toronto and the McCarthy family sold their summer home and bought one in southern California close to their hometown. Ever since they left, things have never been the same. The beach no longer has that welcoming feel.
            What happened to this place? Celia muses. The people used to be so friendly, and now when I meet people, they are so indifferent. Has Halfmoon Bay lost its charm, or has my attitude toward it changed? She turns back in the direction she came from and slowly makes her way back to the south end of the beach. In a way, Halfmoon Bay has lost its charm. It is undoubtedly one of the most beautiful places Celia has visited, but it is certainly not the most spectacular place on the earth.  Her vacations here are not the same as they were years ago when she was a child. Seldom does she see her cousins as they are living and working in Vancouver. Much of her time is spent with her family and not with other young people. At times she even gets bored of visiting the same stores, cafes, lakes and beaches over and over again. Some days she would slap on some sun tan lotion, a pair of sun glasses and lie on a lawn chair underneath the hot sun and read through magazines while everyone else is out and about.
            During these days Celia takes the time to reminisce about the good times she had with her family when she was a child. The memories of all the games they played, the ice cream they ate, the swimming they did, and the bon fires they had brought her back to those times. She can feel the familiar love for the small, secluded community grow inside of her, and once again, she feels a yearning to cling herself to this community. When she places down the magazine after staring blankly at it for the past two hours, the memories fade away and reality sets in. Times have changed. Halfmoon Bay has changed and Celia has changed. All of the precious moments she shared with her cousins here in Halfmoon Bay are in the past and they will never again be the same. Celia has come to the realization that she is no longer attracted to the small community as she was when she was a child. The time has come for her to move on with her life and experience new places.