The transformation of Eliza Doolittle Essay Sample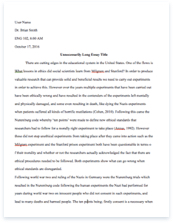 The whole doc is available only for registered users
OPEN DOC
Download Essay
Get Full Essay
Get access to this section to get all the help you need with your essay and educational goals.
Get Access
The transformation of Eliza Doolittle Essay Sample
Pygmalion is the story of a professor who has the challenge of transforming a Cockney Flower girl into a lady, by improving her etiquette, pronunciation of words, and grammar. Pygmalion is a book about money, freedom, social class and independence but most importantly about language. I am going to be looking at the main things that Higgins has to change, how difficult these will be, and how successful he is. I will be doing this by comparing two scenes from the play.
When we first see Eliza Doolittle, she is simply characterised as "The Flower Girl". From this, I think that Bernard Shaw is trying to convey the message that at this point in the play she is not very important at all, as she is not even referred to by her name. In act one, page fifteen, Bernard Shaw uses phonetics instead of real words to show the type of accent that Eliza has:
"Nah then, Freddy: look wh'y' gowin, deah."
and also
"Theres menners f'yer! Ta-oo banches o voylets trod into the mad"
Bernard Shaw could have just written these as "Now then, Freddy: look where you're going, dear." And "There are manners for you! Two bunches of violets trodden into the mud." By using phonetics we get a better idea of what Eliza's accent is really like. When Eliza the flower girl is asking everyone beneath St Paul's Church if they would like to buy some flowers, Henry Higgins the phonetician is taking down every word she says. He surprises everyone by telling them exactly where they were born and does this by simply listening to their dialects and accents, so he can place exactly where they come from.
However, Eliza turns up on Higgins' doorstep the following morning, asking for lessons of pronunciation. Taking up the challenge, Higgins makes a bet with Colonel Pickering that he can pass off Eliza as a duchess in a mere six months. Thus the transformation begins.
However the first difficulty is not encountered with grammar or pronunciation, but with general hygiene. Higgins' housekeeper, Mrs Pearce, takes Eliza to be washed in a bath, something she has never experienced before in her life. Obviously as Eliza is from the lower class, a bath is a new experience to her, and at first she is scared of it, and even thinks it is a place for washing clothes in at first. In fact, I think that Eliza's distress is perfectly understandable for a person in her situation. If we think about it, if you have never bathed before in your life, it would be a very strange sensation, firstly to remove all of your clothes, but also to submerge your entire body in water.
I think that Eliza would have felt that she was being drowned at first, but we see that after a while she gets used to this new sensation, and begins to quite enjoy it. While Eliza is bathing, her father comes to see Mr Higgins, and a measure of how much she has changed is that he does not even recognise her. This also raises the point that although Eliza is not ugly (far from it), prospective husbands are put off by the sheer dirtiness and scruffiness off her appearance. However now she stands transformed, for all to see that she is as beautiful as any other girl, if not more so. We see that this is by far the easiest change that is to be made to Eliza.
We are then shown Eliza's first lesson with Higgins. She takes to it quite well. At the beginning she is pronouncing things like:
(A, B, C, D)
"Ahyee, B?-yee, C?-yee, D?-yee."
But she progresses from saying a cup of tea in her normal dialect to pronouncing the word cup properly. This is an indication that Eliza can quite easily transform herself into the duchess that Higgins envisions.
And so we finally we come to the first instance where Henry Higgins attempts to pass off Eliza as a duchess. The scene is Mrs Higgins' (mother of Henry Higgins) house. Mrs Eynsford Hill, her daughter Clara and her son Freddy have been talking to Mrs Higgins when Eliza enters. Everyone is immediately struck by her beauty and all stand.
The first sentence she utter is nigh on perfect grammar and pronunciation, and she lives up to the title that her clothes and appearance suggest. She maintains the image well for a time; however we are shown a rather amusing sequence of events. Eliza's grammar begins to become lower class colloquial and slang, but because she is still talking in Received Pronunciation, the guests believe that this is the new "small talk". For example talking about the death of her mother:
"But it's my belief they done the old woman in"
While this is clearly incorrect grammar and slang, because Eliza pronounces this in an RP accent, the visitors are taken in that this is the new small talk. This shows a measure of Higgins success. While he has clearly perfect pronunciation, and her appearance is very convincing, she still needs to be taught to speak with correct grammar. This group of middle class people have been taken in, but doubtless when Higgins presents Eliza to a much higher class of people, they will surely spot the flaws in her language.
So Higgins is partially successful in his attempts to transform Eliza the flower girl, and he will need to correct some of Eliza's characteristics before the 6 months are up, and he can win his bet with Colonel Pickering.