The Unbelieveable Advancements in Technology Essay Sample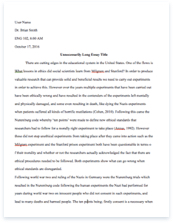 The whole doc is available only for registered users
OPEN DOC
Download Essay
A limited time offer!
Get a custom sample essay written according to your requirements urgent 3h delivery guaranteed
Order Now
The Unbelieveable Advancements in Technology Essay Sample
Nowadays, with the advancement of technology, many people have lost interest in reading as there are more distractions and other activities that some would rather do. Most children even find it wearisome since they prefer to play video games or spend time on their mobile phones, which is a shame since reading offers many benefits and it also plays a vital role in children\'s and adults' development. Reading is the best form of self-educating ourselves, and there are no limits or boundaries to what you can learn and the benefits it has.
In the first place, reading has been proved to be ideal for mental stimulation. Studies have shown that keeping our minds stimulated is one of the factors that can delay the onset of dementia and reading is among the activities that can help to maintain the brain active. Just like any other muscle in the body, the brain requires exercise to stay strong and healthy.
By reading we create mental simulations of the activities, sights and sounds of scenes in a story, blending these with our own memories and experiences, all of which stimulates the neural pathways. In addition to this, scientists suggest that reading for 30 minutes a week increases health and wellbeing. Reading for pleasure has been found to improve our confidence and self-esteem, providing the grounding we need to pursue our goals and make life decisions. It can also aid our sleep and reduce feelings of loneliness.
Secondly, reading expands our vocabulary and help us sharpen our writing skills. While reading, we may encounter with words that we fail to recognise or do not use often enough. The more we read, the more words we gain exposure to, and they will inevitably make their way into our everyday vocabulary. Also, exposure to published, well-written work has a positive effect on one's writing.
Moreover, reading books is also vital for learning new languages, as non-native speakers gain exposure to words used in context, which will improve their own speaking and writing fluency. Studies have shown that those who are well-read, well-spoken and knowledgeable on a variety of topics tend to get promotions more quickly and more often than those with smaller vocabularies and lack of awareness of literature.
Lastly, reading improves people's memory and boosts concentration. When we read, we create hundreds of new memories, and each one forges new synapses and strengthens existing ones, which assists in short-term memory recall. Furthermore, all of our attention is focused on the story—the rest of the world just falls away, and we can immerse ourselves in every fine detail we are absorbing.
Researchers recommend reading for 15-20 minutes before work and be surprised at how much more focused we are during the day. They insist on that the habit spurs our brain to think and concentrate, that is to say, it gives us stronger analytical and thinking skills.
Reading is essential as there are plenty of benefits to be gained from it. It is proven that in this technological society the demands for higher levels of literacy are creating unfavourable consequences for those who fall short, which is even more of reason to get into the habit of reading books. But with the cinema and television taking up a significant amount of attention of children, teenagers and even adults, the habit of serious reading is dying out. Everyone should be encouraged to read as much as possible because by doing it we can improve our memorising skill, acquire more knowledge, and have an enjoying and relaxing activity.