The Uniqueness of Malaysian Culture Essay Sample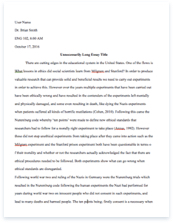 The whole doc is available only for registered users
OPEN DOC
Download Essay
Get Full Essay
Get access to this section to get all the help you need with your essay and educational goals.
Get Access
The Uniqueness of Malaysian Culture Essay Sample
As the son of a former career diplomat I have enjoyed the privilege of having lived in and visited many different countries during my life. I have seen and experienced the open-mindedness and love of personal liberty of America and Australia, the friendliness and community spirit of Canada, the conservatism and religion-oriented views of Saudi Arabia and Iran, and the growing economy and civic consciousness of Singapore. Malaysia possesses all these attributes and more; distilling, filtering, and blending them to create a unique Malaysian cultural heritage that has both accomplished much in its short modern history and also has much more to achieve.
RACIAL AND RELIGOUS HARMONY
In these difficult modern times it is refreshing to see that a country still exists that is capable of supporting a wide range of both races and religions. Many would say that it is not perfect and I would tend to agree, but there is no denying the fact that Malays, Chinese, Indians and the indigenous peoples of Sabah and Sarawak all live together in a tolerant and helpful spirit of community. We all enjoy the freedom to practice Islam, Christianity, Buddhism, Hinduism, or any number of religions. What makes Malaysia even more unique is that the government officially recognizes the major religions and declares public holidays for their major festivals. In my travels Malaysia is the only country to have done this. It recognizes that religion is still an important component of society and strives to show consideration for all religions.
Of course, any talk about racial harmony also includes the "open-house" concept, in which during major celebrations and festivals the citizens of Malaysia open their houses to one and all – family, friends and neighbors. Even the Prime Minister participates in this unique method of sharing with the community – during the Hari Raya celebrations all Malaysian citizens are invited to his residence to partake of his generosity and enjoy themselves. The more cynical-minded might sniff their noses at this and claim that he does so only to curry favor with the masses, but there is still no denying the fact that there are not many countries in which once a year, the citizens are invited to a party held by the head of the government.
There is another aspect of Malaysian culture that I find to be unique, and that is the fact that each race is given the opportunity to open public schools that teach in their own language. Some would argue that this is divisive (and to some extent I agree) but that does not detract from the fact that Malaysia is the only country that I have encountered that allows this. There are English-based schools, Bahasa Melayu, Chinese, and Tamil schools. Even Australia, with its high immigrant population, has only English public schools. Taking a look at America, with its highly touted civil liberties, one sees public schools that are still only allowed to teach with English as the main medium. The freedom and open-mindedness of the Malaysian government towards its public schools contributes well to the Malaysia's unique culture.
IT'S THE LITTLE THINGS THAT COUNT
Mamak stalls that offer food and a place to meet and talk with friends until the wee hours of the morning; the ability of many Malaysians to be at least bilingual and know a few smatterings of other languages; the many different types of ethnic foods and styles of clothing that once belonged to a certain race but now belong to all Malaysians. These are just a few of the little positive things that also give rise to Malaysia's unique culture.
Of course not all is candy and roses. Malaysia also finds itself facing many problems in its transition from a developing country to one enjoying first world status. It is a bit of a paradox to see that Malaysia does possess some items of first class infrastructure and yet needs to seriously improve the access and maintenance of this infrastructure. It is not uncommon to see public buses broken down along the roadside, or new roads being built only for the people to be charged toll rates for something that should have been built from their road taxes. I have not seen this in any of the other countries that I have visited.
And any discourse involving Malaysia's unique culture must necessarily involve the issue of piracy. Here you can find the latest Hollywood movies available on VCD or DVD before they've even hit the movie theatres, or obtain the latest computer and video games for dirt-cheap prices. Love it or hate it, piracy is everywhere in Malaysia. The ability to obtain the latest pop culture artifacts for bargain bin prices is one of the reasons that the youth are growing up in a world and developing a mentality that is far different from their parents'. Malaysian youth find themselves at an interesting crossroads right now. The youth of today are increasingly exposed to western values of personal freedom, liberty, and open-mindedness and are also are still bound by traditional Asian values of filial duty, responsibility, and hard work. The two are not mutually exclusive, and the position that Malaysian youth find themselves in is still yet another addition to Malaysia's unique culture.
CONCLUSION
There are many factors that make Malaysian culture truly unique. Some of the main factors are racial harmony and consideration given to all major religions. Another is Malaysia's position as a developing country, which involves due diligence and foresight on our part in order to ensure that we develop and achieve the country that we desire. And there are of course many little things, such as the particular slang and sayings that we use with one another lah, and the rich variety of foods and racial cultures that have combined to create a unique Malaysian culture. I have live in seven different countries and visited many others, and I can safely say that Malaysian culture really is one of a kind.