The use of computer systems in different aspects Essay Sample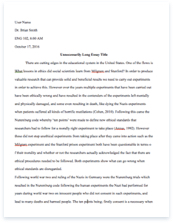 The whole doc is available only for registered users
OPEN DOC
Download Essay
A limited time offer!
Get a custom sample essay written according to your requirements urgent 3h delivery guaranteed
Order Now
The use of computer systems in different aspects Essay Sample
– Accounting is a paramount aspect of all businesses, as every venture has a legal duty to produce correct tax reports, an accountant job would be very difficult without a computer. For example, a human error in cash flow data can critically affect the management of a business and even result in an HMRC tax fine.
Biz Brain is one of the most used online accounting and bookkeeping service company, which predominantly uses computer systems to run the accounting sector of many businesses.
– Marketing with image posters or videos are an essential part of every business world, a computer has the capability to edit videos, Photoshop images and upload blog posts.
– Storage is crucial, as a very large number of files can be stored on a central storage system online, hard drives and USB instead of filing cabinets.
– Another perk of a computer is the security, as essential data can be secured with passwords and encryptions, again removing the need for cabinets and keys.
For example in 2015 a warehouse fire destroyed over 1 million court cases files, if this data was stored on a highly secured computer system this would save space and paper.
– The Dragon speech software is a life-changing speech recognition programme for students with dyslexia, as it helps them to write essays and communicate with people easier now which is all done through a computer system.
– The use of computer systems is very common in this modern age, as teachers can use output devices such as a projector to display images and videos to students. Also, Smart White Boards gives condition to teachers to draw, and write explanations electronically without needing to always physically clean the board.
Furthermore, the "PowerPoint" software gives the ability to teachers to present lessons with uniqueness.
– Universities use software programmes such as Turnitin to check for plagiarism from any of the students work, this concept saves time and encourages originality for individuals.
– With a great increase in social media sites, computer systems in a home are used to entertain people, surfing the web, sharing information and storing personal information such as pictures, videos, and music. Instagram for example, is a really popular site for sharing images and connecting with people across the world.
– With the likeness of Facebook, YouTube and Google Chrome, the everyday use of computer systems in a home is rapidly increasing. As sites such Skype enables people to have live video chats from anywhere in the globe.
– Microsoft programmes such as Word, Excel and PowerPoint so easily accessing from home allows a service user to independently work from the comfort of their home.
– The primary concept of computer systems in a bank is mainly to store highly imperative financial details of customers, this includes bank and credit card details. As well as linking to customers personal information such as addresses, and online account credentials.
– It also provides great support for the organisation of millions of people simultaneous money transactions, including the automatically calculated balance update per transactions.
To conclude, the common factor of a computer system across all applications is ultimately for secure large storage purposes and communicating information data. This concept applies to also booth medical centers and public services. In fact, a 2016 "Statista" study shows over 88% of UK household uses the functionality of a computer system, which adds up to an increasing 23.84 million households.