The Warwick School Essay Sample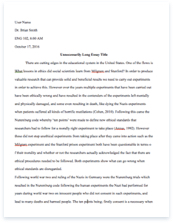 Pages: 6
Word count: 1,471
Rewriting Possibility: 99%

(excellent)

Category: School
Get Full Essay
Get access to this section to get all help you need with your essay and educational issues.
Get Access
Introduction of TOPIC
Warwick School has 30 free places to fill at 13+ level. The school needs to produce a leaflet to promote the school, and making it inviting for prospective parents who after seeing will decide to send their son to Warwick School.
Real User
This project will be used for the Warwick School Marketing Manager, Mr. B. Emmerson to boost his publicity drive.
Alternative Solutions
* Have more billboards around Warwick and surrounding areas.
* Hold more open days and make them family friendly.
* Produce leaflets to give out too members of the public
* Advertising on the Internet.
Manual
* Arranging a Open Day for the school to boost publicity
* Phone up random people in the area
Pros and Cons of solutions
* Bill boards cost money to put up and continue to stay up
* Open days are expensive and can cause audit problems.
* Leaflets are cheap to produce and can be produced easily.
* The Internet site is not guaranteed a high amount of visitors.
Software
There are three mains packages in Windows XP, which would be suitable for designing a leaflet. These are Microsoft Word, Microsoft Publisher and Paint Shop Pro 7. These are all DTP (Desk Top Publishing) Programs. Publisher has a wizard for creating leaflets, and this is essential as creating leaflets from a blank conversation. Word has the command ungroup where you edit clip art pictures and it has an extensive spell check. To keep track of costs on an open day you could create a spreadsheet in Microsoft Excel, and you could use notepad and knowledge of HTML to create a web site or use a program with a wizard for making websites.
Objectives
* To produce an easy to read leaflet.
* Use a professional colour scheme
* Use a font which is visually friendly
* Have a Braille version of the leaflet
* Use catchy phrases and clip art
* Make the leaflet friendly for children and adults
* Include information about school fees.
* Include contact numbers for the school.
Analyse (9 MARKS)
Information requirements and origins/Inputs
* Obtain picture of the school via Intranet or a professional photographer.
* Obtain picture of crest from Mr. Debney
* Include contact numbers and phone numbers for the school.
* Obtain fees information from Warwick Foundation Office.
* Include map from Ordinance Survey to show directions to the school.
* School Exam results from Edexcel or the school
* Facts about the school
* History of the school, from Warwick District Records Office and School records.
Hardware and Software The minimum specification for
this leaflet is a Pentium 166mhz with MS Publisher V.2000 SR-1. Due to the amount of graphics involved the computer must be fast enough and have a good enough graphics card to view them. I do also recommend a mouse with a scroll wheel for easier browsing.
Outputs
I am going to produce a leaflet, which will have essential information about the school and a professional look, while remaining child and adult friendly. A disk will also be produced with the DTP publication on it to give to the end user.
Processing
* I am going to use an easy-read font like Comic Sans or Times New Roman. It is important to get a balance of a professional look and an easy-read font.
* I am going to use colour to make text stand out.
* I will use different size text for different parts of the leaflets like titles, subheading and body text.
* I will use word art on the main title.
* I am going to use Publishers facilities like picture cropping, text and picture boxes and the 3 fold leaflet wizard.
Plan of Action
1. Choose preferred package to create the leaflet
2. Collect pictures from the Internet
3. Contact Warwick Foundation Office about fees
4. Scan the intranet for other important information.
5. Look through the program chosen to familiarize myself with it.
6. Do a design of my leaflet
7. Add Pictures imported from net and Mr.Debney.
8. Make the initial layout of the leaflet with a wizard.
9. Choose a colour scheme and font.
10. Type and insert text and pictures.
11. Make a questionnaire to attract user comments.
12. Process data in Excel
13. Produce graphs to show user thought
14. Show to end user
15. Save copies to disks
Back-Up
Using these precautions the file will never be lost or erased:
1. Save two files to the disk given to the end user
2. Regular backing up of the file (every week) on to a CD-ROM or a tape
3. A copy kept in a fireproof safe
Security
* Use a username and password access system to protect the document.
* There will be physical security in the form of a lock on the door of the office the data is stored in and a lock on the safe.
Design (9MARKS)
Test Plan
I have used a spell checker and a grammar checker integrated in MS Word. I also do regular black and white print outs to check the printer quality.
I need to test the leaflet so I could show it to other people in the form or my friends and invite constructive criticisms to make my leaflet better and so it is people friendly.
I will create a questionnaire to invite comments form other users.
Implementation (12MARKS)
I will show the development of my project by printing a copy of my work at the end of each lesson. I will show the stages of the production of my leaflet. I will annotate each sheet to show what needs changing. I also used certain tools in MS Publisher like text overflow, picture cropping and experimenting by making my own colours and colour schemes.
I used MS Publisher, MS Word, The Internet, MS Paint and MS excel for my spreadsheet and questionnaire.
Evaluation (5MARKS)
Some user feedback
Feedback from end user or classmates and make a questionnaire.
Evidence of changes made as a result of user feedback
I used a questionnaire which I presented to 5 people. One almost every sheet there was a criticism of the text size and because of this I changed the font size from 10 to 12.
Evaluate objective and whether they have been met -Must refer to original objectives.
I believe that I have completed the majority of my objectives apart from the braile version, and with extra time I would of compiled the data from the sheets into Excel. Otherwise I am very happy with the finished product.