The Way Walker and Winterson Explore the Issues of Gender and Sexuality Essay Sample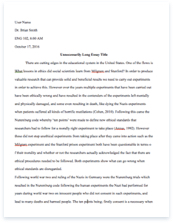 The whole doc is available only for registered users
OPEN DOC
Pages:
Word count: 821
Category: novel
Download Essay
Get Full Essay
Get access to this section to get all the help you need with your essay and educational goals.
Get Access
The Way Walker and Winterson Explore the Issues of Gender and Sexuality Essay Sample
Examine – To inspect carefully or in detail.
Gender – The state of being male, female or neuter.
Sexuality – Relating to the differences between males and females, characterized by sex.
LESBIANISM
o Celie and Shug – lesbian relationship
o Jeanette and Melanie, Katie, Miss Jewsberry
o Structure – Lesbian feelings in both characters are not revealed until their feelings about men are revealed. (Celie's attitude to sex, Jeanette and her uncle)
"I think about Shug Avery. I know what he doing to me he done to Shug Avery and maybe she like it. I put my arm round him"
"he came over and put his face close…. And rubbed his spikey chin against my face. I hated him.
"'Sweet hearts for a sweet heart' he said. That day I had almost strangles my dog with rage… sweet I was not.
o Paper shop couple – Jeanette's mothers views, they are not accepted
in the society – Jeanette's confusion, creates humour
"She said they dealt in unnatural passions. I thought she meant they put chemicals in their sweets.
o Oranges – Lesbian bildungsroman
o Comedy
"She said they dealt in unnatural passions. I thought she meant they put chemicals in their sweets."
"Next time he come I put a little Shug Avery pee in his glass"
o Autobiographical
"At the time of publication, Winterson admitted it's autobiographical nature. More recently, she has attempted to separate herself more from her writing" – pink money notes
Alice walker is a lesbian feminist.
o Miss Jewsberry – represents everything Jeanette doesn't want to be. Inability to chose between religion and sexuality leaves her torn, never lives to be her true identity.
"'will you come and see me in my flat?,
'no', I answered slowly, 'I can't do that' "
o Betrayal in relationships – Melanie in church "Do you promise to give up this sin and beg the lord to forgive you?, yes." Leaves Jeanette alone to fight for her beliefs.
Shug betrays Celie's feelings everytime she leaves her behind and when she marries Grady. "My heart broke, Shug love somebody else"
o Oranges are symbolic of heterosexuality.
o The brown pebble is symbolic of lesbianism.
FEMININSM & SOCIAL EXPECTATIONS
o Lesbian bildungsroman – Cultural narratives construct personality.
o Sofia and Shug use males language- strong female characters use of military language for Sofia.
"Girl you look like a good time you do"
"they be just marching, hand in hand, like going to war"
o Sofia flouts convention but does not have enough power to change the system.
o Jeanette's mother is a strong woman, becomes submissive before men, except Jeanette's father – Margaret Thatcher, turning the clock back in terms of women's social position
o Left wing activism – gay liberation
o Role reversal between Sophia and Harpo – Harpo isn't happy due to pressure from society, causes problems
"she wearing and old pair of Harpo pants…she clam up the ladder to the roof, begin to hammer in nails" Symbolism of pants, male gender.
"I want her to do what I say, like you do for pa"
o Olinka men making quilts – gender is culturally defined.
"the Olinka men make beautiful quilts"
o Female solidarity – Sofia and her sisters, gives them strength. The women work together to comfort each other during their oppression from men – Symbolism of quilt.
"I aint living in the street. I'm living with my sister and her husband"
"Me and Sofia piecing another quilt together"
o Olinka tribes women – working together
QUOTATIONS FROM CRITICS
o Criticism because of "the implicit assumption that women are innately less inclined to oppress and dominate than men, that women are not easily corrupted"
o Harpo and Albert are given female qualities to make them more accessible – these qualities make them better people?
o "Fulfilment is achieved through spirituality and creativity"
o Celie becomes a lesbian as it is right for her – physically and symbolically looses the ability to reproduce.
o Gabriele Griffin – Oranges is a lesbian bildungsroman. Considers only the realist elements of the novel.
o Gamallo – the stories in the novel bring about a "defiant disruption of the conventions of gender and sexuality.
o Pearce – "the experience of being in love depends entirely on the stories we find ourselves able to tell". She suggests winterson treats romantic love with irony in order to expose it as a fiction.
o Laurel Bollinger – "argues that in oranges winterson uses post-modern parody of a range of biblical and non biblical stories to create a model for jeanettes narrative of lesbian maturity.