"The White Tiger" by Aravind Adiga Essay Sample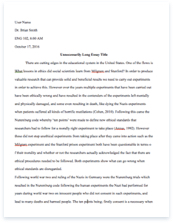 The whole doc is available only for registered users
OPEN DOC
Get Full Essay
Get access to this section to get all help you need with your essay and educational issues.
Get Access
"The White Tiger" by Aravind Adiga Essay Sample
Chapter 1
Balram Halwai known as 'The White Tiger' is writing a letter to the Premier of China- His Excellency Wen Jiabao. The lady on All India Radio announced 'Premier Jiabao is coming to Bangalore next week' – which is why Balram writes to His Excellency. Balram warns the Premier that he is the one who knows 'truth of Bangalore' – he does this by sharing his life story with Jiabao. Balram learned that Jiabao is coming to India to meet some entrepreneurs of which Balram is one. He explains that his nation has thousands and thousands of entrepreneurs, which the Chinese are lacking. Balram got his name from his teacher Mr.Krishna, who was astounded that he didn't have a name. Mr.Krishna called him Balram, because Balram was the god Krishna's sidekick. His parents never had time to name him so they simply called him 'Munna', which means 'boy'. Balram explains how he was brought up in a village, Laxmangarh. His mother died when Balram was very young, his father a supportive rickshaw driver, and a very irritating, forceful and ignorant grandmother.
Balram has a huge fear of lizards, which one of his classmates found out when a huge lizard was found living in the cupboard. Upon which the boys held it to Balram's face until he fainted, Balram never wanted to go back to school again. This was the last thing his father wanted to hear. Balram got the name 'White Tiger' when a government inspector came to his school and was highly impressed with how bright Balram was. He then called him the 'White Tiger' – "a rare creature that comes along only once in a generation" Balram states that one of the best poets of all time wrote that 'they remain slaves because they can't see what is beautiful in the world'. Which is why Balram thinks he is different from the other slaves, and also why he didn't stay a slave, because he saw 'what was beautiful in the world'. Balram slit his ex-employer Mr Ashok's throat.
Chapter 2
Balram believes the murder of his family was due to him murdering his employer at the time – Mr.Ashok. Balram's father died of tuberculosis, which is common for rickshaw drivers. He died in a government hospital across the river, among plenty of other sick/injured people waiting for a doctor to arrive. After Kishan's wedding himself, Balram and Dilip moved from Laxmangarh to Dhanbad. Balram spied on every customer that entered the tea shop, this was his way of keeping his education moving forward. This was how he got fired, the manager who sits up front, knew what he was up to, chased him with a ladle and whack him with it and then eventually he got sent home. In his new job at tea shop in Dhanbad, Balram heard two customers talking about the amount of money drivers make. Balram then decided he wanted to get a job as a driver. However, no one agreed to teach him how to drive for free. Kulsum eventually let Kishan and Dilip invest in his driving lessons, just so long as he sends every rupee back to Kulsum.
Balram went door knocking looking for someone to employ him. Balram found himself at 'the stork's' house, balram stated that he was from Laxmangarh – the stork's village and gained his sympathy. The stork looked at balram's background on his family, and was hired as the driver for Mr.Ashok – the stork's son. Balram was happy being a servant to this new family and ecstatic that he had a uniform, and very pleased to have food and a covered bedroom, a step up from sleeping on the road. Mr.Ashok treated Balram well, he decided that he wanted to visit Laxmangarh and he knew Balram too was raised there so he asked Balram to drive them. After they arrived at the Stork's mansion and got settled in, Balram left to go see his family, he didn't realise how long it had been.
They all seemed happy to see him, although Kusum did briefly ask why he hadn't been sending the money he earned in the last couple months. However, this wasn't a big issue because for once his entire family were happy to see him and very overwhelmed with what he had become. Balram's grandmother states that she wants him to marry, he gets really angry by this and storms out. He headed towards the black fort. On the ride back Mr.Ashok admits to Pinky that he loved India and what it had become and he had no intention of returning to New York. Also in the drive home, Balram touched his finger to his eye, which Mr.Ashok mistakenly thought was a mark of respect. Mr.Ashok gained more respect for Balram when he repeatedly touched parts of his body when they passed 'sacred trees' or other temples. Chapter 3
In this chapter Balram tells the Jiabao all about democracy in India. We knew Balram didn't know his name, he also didn't know his age. One day he spoke to a government agent, who told balram he was eighteen so he was aloud to vote. Balram recounts the election on the year of his 'eighteenth birthday' where the landlords and the Great Socialist had fallen through. This resulted in the landlords forming their own party. The stork became president of the Laxmangarh branch of the Great Socilist Party. Throughout the recount….. of Balram's life he openly admits he is a murderer. However, he hates being called that by the police – 'what a f***ing joke' (pg 102) As Balram does on countless times during the novel he listens in on the Great Socialist, the Stork and his sons conversation. During the discussion Balram hears that the Stork pays bribes so he can take coal from the government – no charge.
Ram Bahadur tells Balram that Mr. Ashok and Pinky Madam are going to Dehli for three months, and they would be taking one driver, who would earn three thousand rupees per month. Ram Bahadur said to Balram he would tell the Stork that he was the man to take for – five thousand rupees. Balram does not have this money, so Ram Bahadur says it will be Ram Persad then. Balram discovered that the other driver Ram Persad leaves the home every night at the same time. He followed him to discover Persad went to a mosque – he was secretly a Muslim. Balram then confronted Bahadur, because he was the one who checked all the servants background information before hiring them. After this consultation Balram became the number one servant. Since Ram Persad's 'true self' was now out in the open, he left the Stork's household. This resulted in Balram being the driver for Mr.Ashok and Pinky Madam in their trip to New Dehli. At the end of the chapter Balram wanrs the Premier that he needs to 'turn the chandelier up because the story gets much darker from here'. Chapter 4
Balram has more than just the one chandelier; he uses them to scare the lizards away. He also reveals his belief that if you have forgotten anything, you can remember it by looking at the chandelier.