The world of supply chain management Essay Sample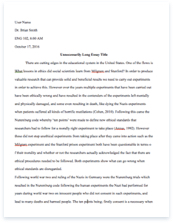 The whole doc is available only for registered users
OPEN DOC
Download Essay
Get Full Essay
Get access to this section to get all the help you need with your essay and educational goals.
Get Access
The world of supply chain management Essay Sample
The world of supply chain management can be very complex. As a company grows, the supply chain also grows due to an expanded customer base along with all of the things that come with company growth and expansion. Supply chain is defined as a channel of distribution beginning with the supplier of materials or components, extending through a manufacturing process to the distributor and retailer, and ultimately to the consumer (dictionary.com). A key component in the supply chain process is logistics. According to Bowersox (2012), logistics is the work required to move and geographically position inventory. Placing inventory in the right geographical position is critical for a company's success. The focus of this cast study will be Westminster Company which is one of the largest manufacturers of health products in the United States.
Westminster Company has three types of subsidiaries: manufacturing grocery products, drugs and mass merchandise. With a very competitive market, Westminster must keep tabs on its supply chain and logistics process in order for their supply chain to be effective and keep pace with the competition. The three subsidiaries' major clientele were the focus on research project that helped Westminster pinpoints why there was major annual turnover.
The research created a solid overview of the customer requirements, as well as the company's operations process. Based on the geographical location of its manufacturing facilities and warehouses, a question was posed on how to implement a strategy which will enable them to lower costs in the areas of transportation, storage and handling and fixed costs. The findings of the report highlighted such issues as having a consolidated warehouse, and shipping mixed consignments from the consolidated warehouse. These findings prompted an action plan to correct the deficiencies.
Logistics is a very important function within business. A properly working logistics system allows the manufacturing, operations and every other aspect of the business to thrive. Inventory must be on the shelves of retailers, the retailers and the manufacturer could have a strained relationship if this isn't corrected. Merchandise must be transported from the manufacturing plants to the warehouses, then to the retail stores and finally sold to the customer from the retail stores. The effects of Westminster's implementation of third-party logistics are documented as a useful strategy in the report. Transportation along with warehousing and information systems plays a significant role in the framework of logistics. Logistics creates the efficient flow of goods between supply chain partners, and is responsible for the maximization of profits and competitive advantages.
The replenishment procedures of traditional inventory are replaced by point of sale (POS) driven information systems. Doing this will enable Westminster in the production of goods according to the customer's requirements. With demand forecasting having the capability of being erroneous, this system should reduce the need to forecast demand. Implementing this method will help prevent wastage of excess, unnecessary inventory, and will help in reducing the cost of storage. The ideal thing for Westminster to do is to implement some type of ERP software. This software will allow customers to give the position of their inventory in an accurate and timely manner. The software will also allow real-time inventory management of all points of sales and their various plants and warehouses. Daily inventory and sales requirements can be
assessed and this will allow for shipments to be readied in a more efficient manner. Trucks can be loaded so that they are able to cover more territory in a day's time, which would lead to distribution of more products. The products are delivered according to the customer's order; this would potentially eliminate returns and rejections. Delivering multiple times during the week (2 to 3 times) would increase transportation costs, but if these deliveries can be consolidated within all three companies' products on one trailer as opposed to placing them on individual trailers. Direct store deliveries (DSD) will also give a competitive edge to the company because most retailors would prefer that type of service. Doing this would reduce the customer's freight costs, without affecting the cost of transportation for Westminster. This would eliminate the customer's need to transfer the goods from their warehouses to the retail stores.
The fleet trailers for Westminster would have to travel long distance under normal circumstances in order to deliver the products to all its customers. This wouldn't pose too much of a rise in cost in delivering products to its clientele. Large clients often require special requirements in their shipments. Bar-coding the shipment in accordance to international standards is becoming standard practice in the world of logistics. Proper inventory management is also is necessary in ensuring efficient operations. Westminster should be sure to implement RFID bar-coding to their warehouse operation to ensure good warehouse and inventory management. Consolidating the warehouses will allow Westminster to have a single location for the surrounding manufacturing plants. Doing this will make the warehousing more organized and create better distribution flow. Consolidating warehouses along with a strong inventory
replenishment strategy will reduce overall inventory costs. This consolidation will also reduce waste in terms of product with an expiration date. Transportation costs would be reduced from the consolidation due to trailers being filled to near capacity for deliveries and the shipments consisting of mixed shipments as well; this is beneficial for Westminster and the customer. Warehousing costs represent a major factor of cost for Westminster. The case shows the total warehousing costs for Westminster during the year were $58.8 million between the three subsidiary companies. This represents nearly 38% of the overall logistics costs of the company. To reduce some of these costs, Westminster may consider going through a third party logistics provider.
The savings would allow Westminster to shift those funds to other areas of the company like IT infrastructure which will improve the running of the ERP solution software program which will allow better integration of the inventory system. This type of outsourcing can help manage risks along with reducing cost (Bowersox, 2012). Outsourcing will allow Westminster to save on capital investments, thus reducing financial risks. Making these types of decisions require strong logistical expertise.
When considering consolidation and outsourcing, the challenge will be steep for supply chain executives in create the correct design and operation of supply chains (Bowersox, 2012). As a result of the consolidation, shipments will now be mixed when they leave the warehouse; this is a plus for Westminster. The logistics costs are reduced by sending mixed shipments. Sending mixed shipments will also allow Westminster to ship more product that before in less time. This will improve the overall financial picture and performance of the company by increasing the efficiency. More cross-docking can happen as a result of mixing the
shipments because the consolidated warehouse can act as a distribution center allowing shipments to be sent to a larger customer base. With most of Westminster's warehouses located on the East Coast, I would try to spread the consolidated warehouses out and make them more regionally based. I would offer re-location packages to employees so that the efficiency can remain intact. I would definitely re-locate a consolidated warehouse to Columbus, Ohio. Columbus is a great distribution hub because it is basically a day's drive from 2/3 of the country and some parts of Canada. Ideally, a warehouse or two in each time zone would basically even things out and also provide better service to customers nationwide.
Along with the warehouse realignment, I would create an inventory system that could be managed throughout all regional warehouses and distribution centers. Westminster is already a thriving company; just a few adjustments could make them a more visible and viable company on the national scale. Practicing reverse logistics can bring optimal results to the company. Outsourcing and the consolidating of the three subsidiary company's warehouses should produce more profits for Westminster because of the reduced transportation and operation costs. Outsourcing its logistic solutions to a third party provider will allow Westminster to focus on improving other areas of the company and the supply chain, thus providing enhanced product quality to their customers.
References
Dictionary.com (2013)
Bowersox, D., Closs, D., & Cooper, M. (2012). Franklin University custom
publication: Transportation and logistics management. Boston: McGraw-Hill/Irwin.